Sweet Eli finds a new home through the Ontario SPCA Animal Transfer Program
by Emily Cook | Northern projects | December 6, 2018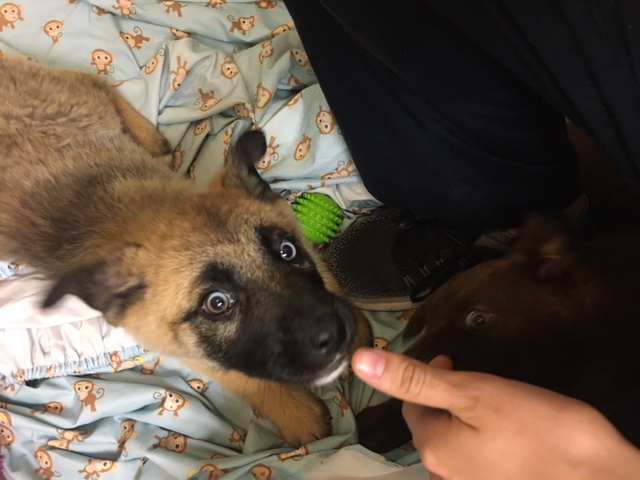 When Eli first arrived at the Ontario SPCA Sudbury and District Animal Centre, she had mange, a contagious skin disease which causes skin irritation and hair loss, she had no fur and was always scratching. Despite her unusual appearance, veterinary technician Carolanne "fell in love with her personality."
While Carolanne, a vet technician student from Collège Boréal in Sudbury, was doing her placement at the Ontario SPCA, she got to witness the organization's Northern dog transfers firsthand, but vowed not to adopt a puppy until she was no longer in school.
"I told myself not to get a dog, but I fell in love with Eli … so I got a dog," she laughed.
Eli was part of a 30 dog transfer conducted by the Ontario SPCA Provincial Animal Transfer Team.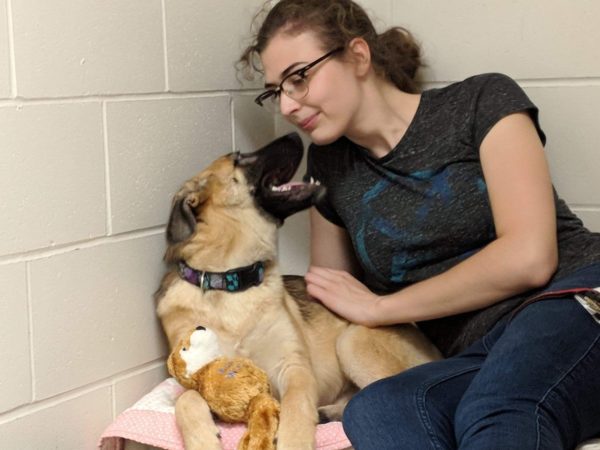 "I saw Eli and fell in love with her. We had this immediate connection and I was like, 'I can't leave her here'," said Carolanne.
Through a regime of healthy diet and medication to heal her skin condition, Eli's hair grew back, and today, she's grown into a healthy young pup.
"It was amazing getting to work with the SPCA, because you get to see how much they do and how much they care for the animals," said Carolanne, "It's a great experience to help a dog that actually needs it.
The Ontario SPCA and our many partners, have relocated over 200 dogs in 2018 through the Year of the Northern Dog program, delivered animal wellness services and assisted with transfers from close to 30 Northern communities.
"Northern dogs are really amazing dogs that need homes," said the future vet tech, "They're really good with other dogs and other people. They're very sweet and love company and affection."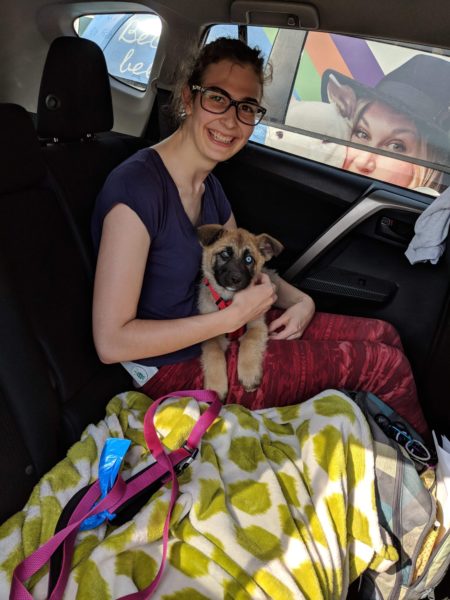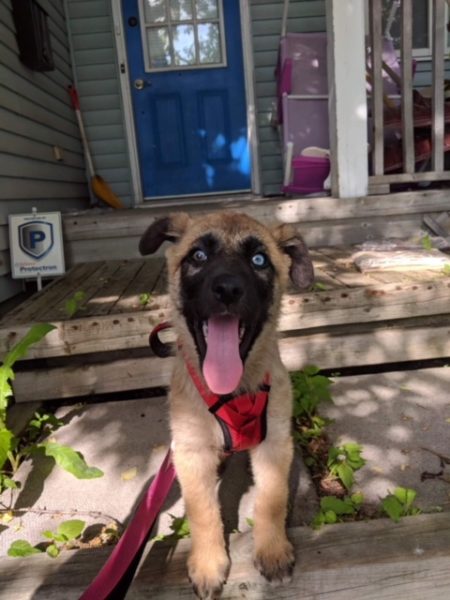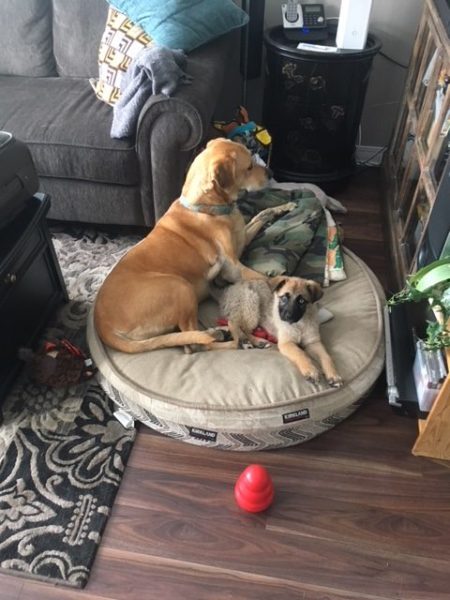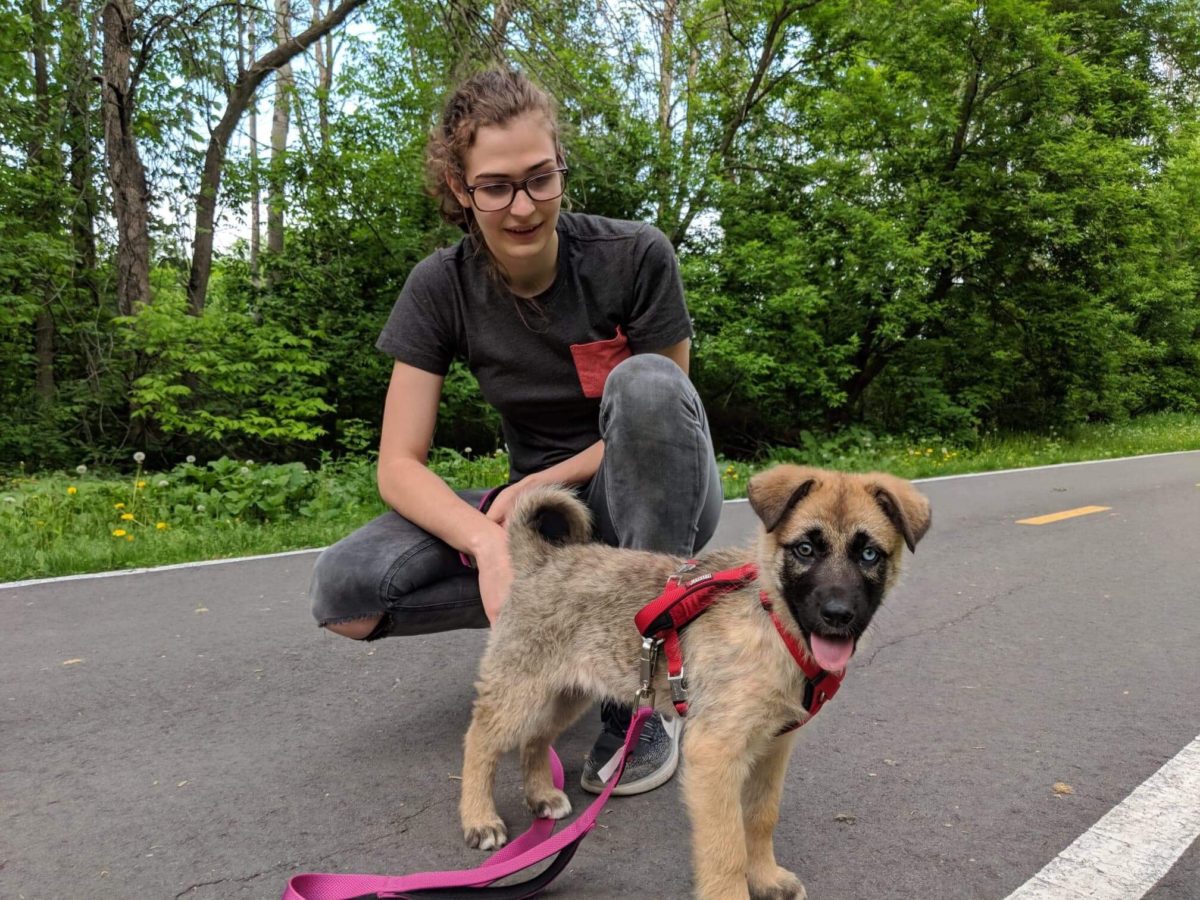 Want to know how you can get involved in the Year of the Northern Dog campaign?
Everyone has a role to play in creating a healthy community for dogs and people.
You can make a difference by:
Categories
I stand behind SPCA with my monthly gift
I stand behind SPCA with my monthly gift. I am so happy there are folks like you to care for those who can't help themselves.  My family and I have had animals all our lives and know what a comfort they are.  Thank you SPCA.
-Dorothy
Sign up for news and updates
Thank you for joining our online community.