Take a tour of our animal transport trailer!
by Ontario SPCA and Humane Society | Interesting | July 29, 2021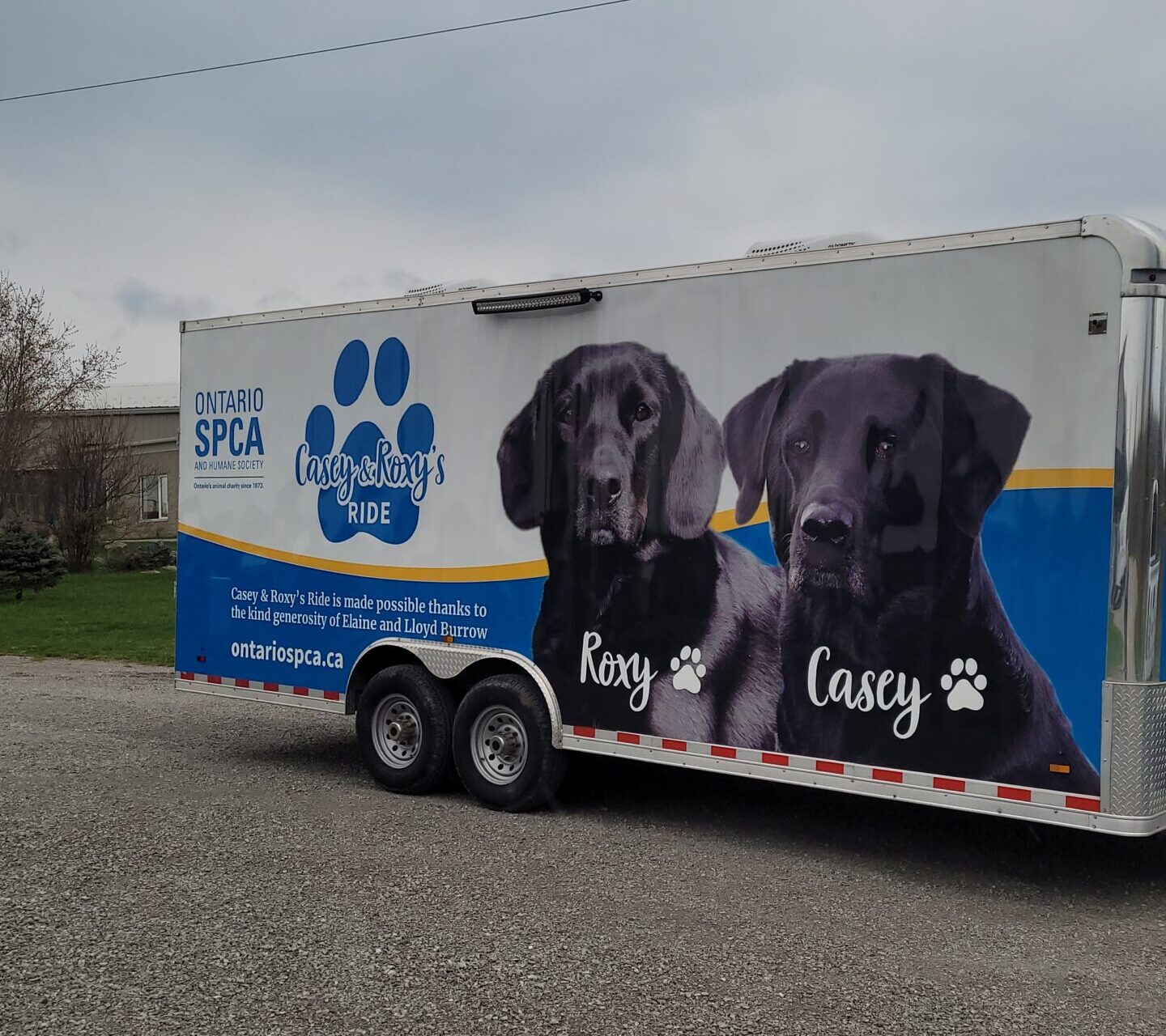 Have you ever wondered how we safely and comfortably transport dogs thousands of kilometres from remote Northern communities to areas of the province where there are loving families waiting to adopt?  
Step inside our animal transport trailer, Casey and Roxy's Ride with this virtual tour. Watch the video.   
Casey and Roxy's Ride
Casey and Roxy's Ride, made possible thanks to the generous support of Elaine and Lloyd Burrow, has been instrumental in the Ontario SPCA and Humane Society's work in the North. As it heads north towards its destination, it is often packed full of food and supplies to share with communities and our rescue partners in the North. On the return trip, our canine travellers are comfortably settled in.   
Designed with every creature comfort in mind, the dogs travel easily to their new destination. Our compassionate animal care teams stop regularly to check on the dogs, let them stretch their legs, and fill their bellies at mealtimes.   
A number of things have contributed to an increase in dog populations across Northern Canada. This includes a lack of access to basic animal wellness services, such as veterinarians and spay/neuter services.  
The Ontario SPCA and its partners work alongside communities to deliver much-needed resources, such as food and mobile wellness services. The network also manages dog populations by bringing free-roaming community dogs into our adoption program. This prevents potentially unwanted puppies and keeps communities safer. 
Our work in the North wouldn't be possible without our supporters who fund these missions, and our many partners who work alongside us to deliver resources and find homes for animals.    
Categories
Testimonial
Thank you for looking after these animals
Thank you for looking after these animals — I would love to have them all in my house!
Ulla
Sign up for news and updates
Thank you for joining our online community.