Thank you for saving lives, AND No Hot Pets Grand Prize winner announced!
by Ontario SPCA and Humane Society | Contests | September 7, 2017

Thank You For Participating In No Hot Pets 2017!
The No Hot Pets campaign is done for another year! We want to thank you for taking the time to sign the pledge to save animals' lives.
The issue of owners leaving their pets in their vehicles during the hot summer months, putting animals' safety at risk and even causing death, is an ongoing problem. There is no excuse for leaving a pet unattended in a vehicle. Thank you for helping us spread this important message this summer.
Congratulations To Our Grand Prize Winner!
Congratulations to Emma and her adorable cat Llewlyn (below), for taking the pledge and being our Grand Prize winner.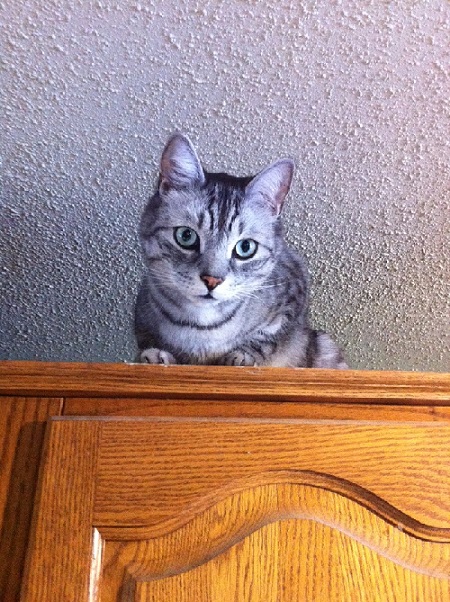 Join us next year to keep spreading the word — together we can save more animal lives.
See an animal unattended in a vehicle?  Report it! ACT FAST. SAVE A LIFE. If you spot an unattended pet in a vehicle that appears to be suffering from heat exhaustion, do not hesitate to call your local police.
For more information on the Ontario SPCA's life saving programs, events and contests, check out our blog!
Keep your loved ones safe. Until next year!
Categories
Testimonial
Hats off to you
To all kind-hearted and hard-working people at SPCA: hats off to you. I love animals and admire the work you do.
Kellie
Sign up for news and updates
Thank you for joining our online community.