The bond between Nakita and Dan is a very special one
by Emily Cook | Happy Tails | July 1, 2020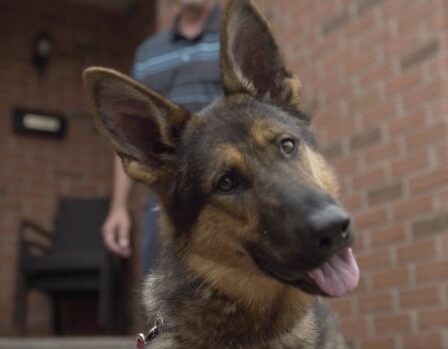 At the Ontario SPCA and Humane Society, we know how an animal's life improves when they find their fur-ever family. And just like animals need us to care for them, sometimes, we need them just as much.
Meet Dan, a retiree living with post-traumatic stress. Each day can be a struggle and some days are harder than others. That's where Nakita comes in.
Nakita is a service dog who underwent a full year of intensive training to learn how to support Dan. "She has changed my outlook on my life and my retirement," Dan says. "She's the companion I need to get through the hard days."
Make a positive impact in lives like Dan and Nakita by becoming a monthly donor today!
Categories
Testimonial
For every animal you save
For every animal you save, every animal who feels loved in their last moments, and for everything else you do; thank you and God Bless.
-Stephanie
Sign up for news and updates
Thank you for joining our online community.