The Dickin Medal: Brave Animals Who Have Served for Canada
by Ontario SPCA and Humane Society | Campaigns | October 24, 2022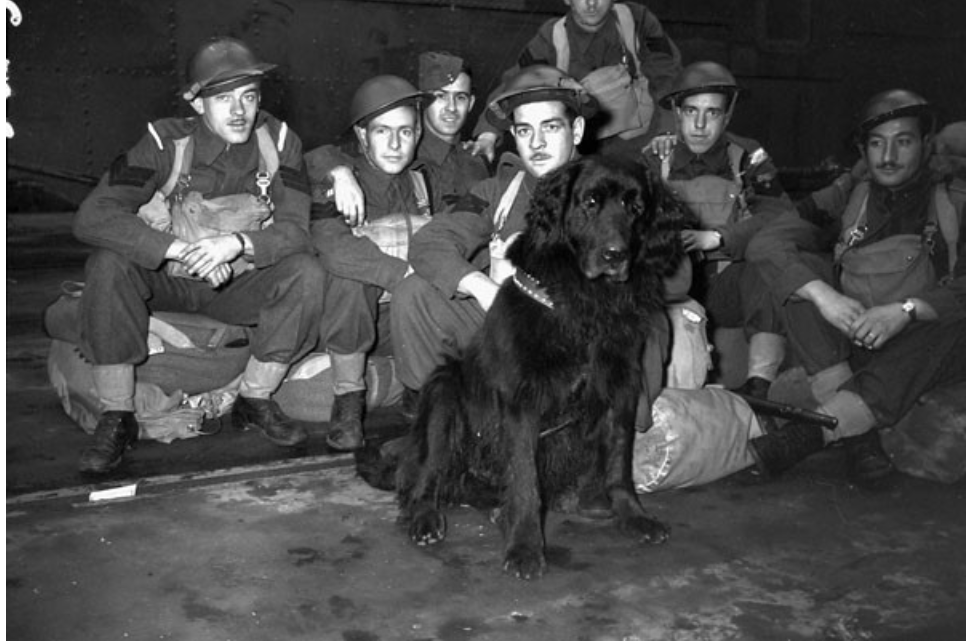 The Dickin Medal
The PDSA Dickin Medal was created by Maria Dickin, a social reformer and animal welfare pioneer, to award animals for their brave acts during wartime. It is recognized worldwide as the animals' Victoria Cross. Only 60 animals have received the Dickin Medal: 32 pigeons, 31 dogs, three horses, and one cat. 
The Dickin Medal recognizes "outstanding acts of bravery or devotion to duty displayed by animals." The medal reads: "For Gallantry" and "We also Serve." It excluded any animals from the First World War because it was instituted in 1943. However, in 2014, the war horse Warrior was chosen to represent the role that all animals played in the First World War and was awarded the only Honorary PDSA Dickin Medal to date.  
Warrior the Horse
Warrior was the horse of Captain Jack Seely during the First World War. Seely and Warrior served throughout the entire war, from 1914 to 1918. They survived some of the war's bloodiest and most famous battles: Ypres, the Somme, Passchendaele and Cambrai. Seely and Warrior led men of the Canadian Cavalry Brigade in many battles, including the Battle of Moreuil Wood, one of the last major attacks to end the war. Warrior survived numerous near-death attacks that should have ended his life. Seely once said that the first time they rode into battle, Warrior did not turn and try to run away: "He was pretending to be brave and succeeded in his task." 
It was Warrior's great bravery and strength that led him to be the representative for all animals who served in the First World War. 
Read more about Warrior's story, here. 
Gander the Dog
A dog named "Pal" is now remembered as one of Canada's most notable animals to serve during the Second World War. 
He was welcomed to the Royal Rifles of Canada and accepted as their new mascot, and because they were stationed at the Gander Airport in Newfoundland, they renamed him "Gander."  
During the Second World War, the Royal Rifles of Canada and the Winnipeg Grenadiers were sent out to help protect the British colony of Hong Kong from invasion by Japanese forces who had wanted to capture China.  
Sergeant Gander helped the Royal Rifles on three occasions. Twice Gander's attacks halted the enemy's advance and protected groups of wounded soldiers. In the last, Gander was killed in a final act of loyalty and bravery, picking up a grenade thrown at Canadian troops, running with it toward the enemy. Sergeant Gander saved the lives of several wounded soldiers, and without his intervention many more lives would have been lost. 
After the war, Sergeant Gander was commemorated with the Dickin Medal, and is listed on the Hong Kong Veterans Memorial in Ottawa. Statues of Gander and his handler were unveiled in Gander Heritage Memorial Park in Gander, Newfoundland in July 2015. 
Read more about Gander's story. 
Read more stories of animals in war on our blog. 
Learn more about Canadian military mascots here.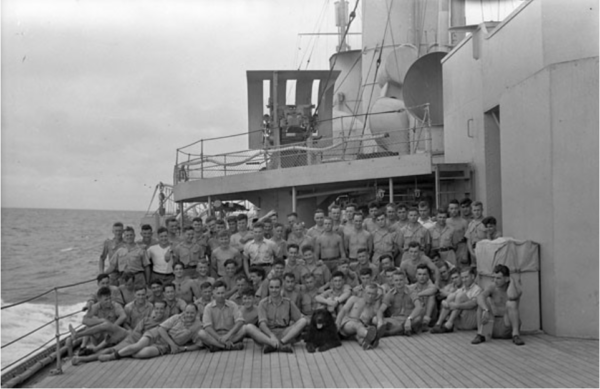 Categories
Testimonial
For every animal you save
For every animal you save, every animal who feels loved in their last moments, and for everything else you do; thank you and God Bless.
-Stephanie
Sign up for news and updates
Thank you for joining our online community.