The Ontario SPCA reaches a milestone of 135 U.S. dogs transferred to Canada in 2021
by Ontario SPCA and Humane Society | Media Releases | September 27, 2021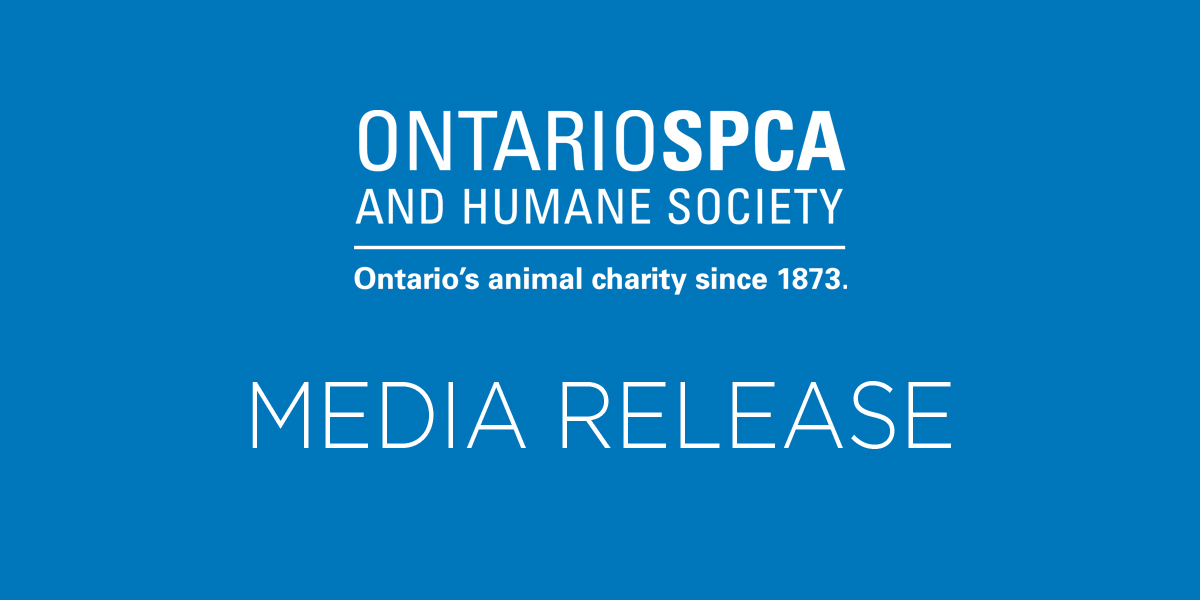 IMMEDIATE RELEASE
Working with overcrowded U.S. shelters, the Ontario SPCA is helping dogs find homes
Stouffville, ON (Sept. 27, 2021) – The Ontario SPCA and Humane Society has welcomed another 24 dogs from overcrowded shelters in the United States, bringing the total number of animals transported from the U.S. this year to 135 dogs and 32 cats.
There are many animal shelters in the United States that are at, or nearing capacity, which means they don't have space to help any more animals. When partnering animal organizations in the U.S. first reached out for help in late May, the Ontario SPCA sprang into action.
The 24 dogs arrived Friday from North Carolina, with 14 of the dogs staying at Ontario SPCA animal centres in Brockville, Napanee, Midland, Muskoka and Orangeville. Ten of the dogs are being adopted through partnering organizations, the Brant County SPCA and the Montreal SPCA.
"Our focus remains on helping animals here in Ontario, and when a request for support comes in, we will do what we can to help change the lives of those animals," says Jennifer Bluhm, Acting Chief, Community Outreach Services, Ontario SPCA and Humane Society. "We are grateful that animal shelters that are at capacity are working together to find alternative options to give these animals hope."
This is the second time in the past two months that the Brant County SPCA has opened their doors to animals south of the border through the Ontario SPCA.
"While we remain dedicated to helping animals and people in our community, when another community is in crisis and reaches out for assistance, we want to help where we can," says Nadine Dwinnell, Director of Animal Care for the Brant County SPCA. "Transfer programs are essential in the quest to help animals that are at risk when shelters are beyond capacity. We are happy to help as we have also used transfer programs to provide positive outcomes for animals from our community."
Dogs adopted through the Ontario SPCA and Brant County SPCA will be spayed or neutered, fully vaccinated, treated for any parasites and microchipped before they will be ready to find homes. If you are interested in adopting, or wish to donate and help cover the costs of making these re-homing missions possible, visit, ontariospca.ca or brantcountyspca.com.
##​

MEDIA CONTACTS
Ontario SPCA and Humane Society
Media Relations
905-898-7122 x 375
media@ontariospca.ca
Brant County SPCA
Manager of Fundraising & Resource Development
519-754-6910
lwhite@brantcountyspca.com
The Ontario SPCA and Humane Society
The Ontario SPCA and Humane Society is a registered charity, established in 1873. The Society and its network of communities facilitate and provide for province-wide leadership on matters relating to the prevention of cruelty to animals and the promotion of animal well-being. Offering a variety of mission-based programs, including community-based sheltering, animal wellness services, provincial animal transfers, shelter health & wellness, high-volume spay/neuter services, animal rescue, animal advocacy, Indigenous partnership programs and humane education, the Ontario SPCA is Ontario's animal charity.
The Ontario SPCA and Humane Society Provincial Office sits on the traditional territory of the Wendat, the Anishinabek Nation, the Haudenosaunee Confederacy, the Mississaugas of Scugog, Hiawatha and Alderville First Nations and the Métis Nation. This territory was the subject of the Dish With One Spoon Wampum Belt Covenant, an agreement between the Iroquois Confederacy and the Ojibwe and allied nations to peaceably share and care for the resources around the Great Lakes. The treaties that were signed for this particular parcel of land are collectively referred to as the Williams Treaties of 1923.
The Brant County SPCA
The Brant County SPCA is a not-for-profit organization that has been providing animal protection and welfare services in the City of Brantford and the County of Brant for over 50 years. These services include providing care and shelter for homeless animals, pet adoptions, public surrenders, emergency boarding services and humane education.
The shelter, located at 539 Mohawk Street Brantford, was built in 1969 and has provided a home for homeless animals ever since. These animals include, but are not limited to cats, dogs, rabbits, guinea pigs, and birds. Although domestic animals are housed and cared for at the shelter, the Brant County SPCA also rescues many sick, injured, and orphaned wild animals annually.
Categories
Testimonial
Thank you for looking after these animals
Thank you for looking after these animals — I would love to have them all in my house!
Ulla
Sign up for news and updates
Thank you for joining our online community.