The power of enrichment: London's Story
by Ontario SPCA and Humane Society | General Pet Care Happy Tails | July 8, 2019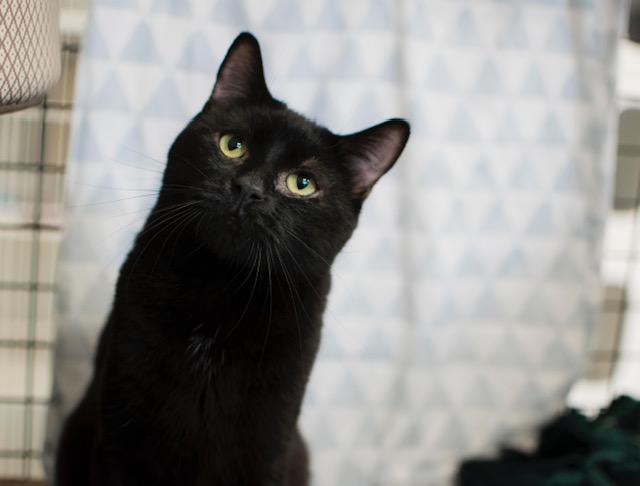 When I first started my co-op at the Markham Cat Adoption and Education Centre (CAEC), I was told there would be a strong emphasis on enrichment work, which was so exciting for me. Enrichment is an essential aspect of care within an animal centre environment. By employing different enrichment tools it helps improve the environment for the animals and encourages their natural behaviours, which often helps reduce stress and leads to a happier and healthier animal.
During the second week of my placement, we received a large number of cats in the centre, all from an alleged hoarding situation. Many of them had limited exposure to humans and were showing signs of stress in their new environment. They were hesitant to interact with staff and volunteers, engage with toys, take treats, or even be touched.
London was one of these cats, but I have seen an incredible transformation in him over the course of my co-op. Enrichment helped him become more comfortable around people.  When I first met London at the animal centre, he was withdrawn, so much so that when I tried to engage him with a toy, he didn't move a muscle or even follow it with his eyes.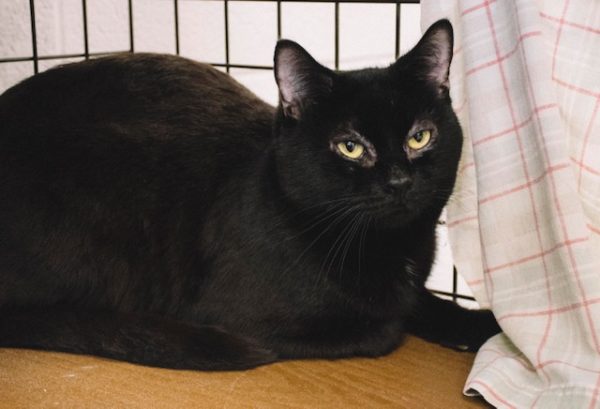 A couple days after being with us at the animal centre, the skin around London's eyes began to become inflamed and he experienced hair loss. An examination revealed the symptoms were the result of extreme stress. Staff at the centre quickly worked to create an individualized enrichment plan for London to help reduce his stress.
We focused on providing low-stress enrichment for London, which included using feather wands (one of his favourites) and treats, such as tuna balls. We also knew that London had been living with other cats, so he was moved into a communal space  where he could be around some feline friends.
At first, London stayed inside his cat cabin. Over time, we started to notice he stopped hiding as much. He also began to let us pet him. Eventually he started to recognize dinnertime and would eagerly come out in anticipation of his food. He started to engage with catnip, take treats, and play. It has been an amazing experience seeing how a little patience, a dedicated plan, and some enrichment can make all the difference in an animal's life.
Every cat within a shelter environment requires and deserves daily enrichment, regardless of how social they are when they arrive in our care. Being moved to a new environment can be very stressful for cats, which is why it is important for us to engage their minds and give them human interaction as we prepare them for their fur-ever home.
Interested in volunteering to help with cat enrichment at the Markham Cat Adoption & Education Centre. Visit ontariospca.ca/markham
Guest blog by Jenna Nierop, Animal Handling Co-Op student at the Markham Cat Adoption and Education Centre.
Categories
Testimonial
Wish to thank everyone involved
I wish to thank everyone involved in the care and rescue of animals, especially volunteers.
Agnes
Sign up for news and updates
Thank you for joining our online community.