The story behind the plush toy: Rocky and Tyson
by Emily Cook | Happy Tails | November 21, 2017
All the animals in our Rocky and Friends collection, have a story – Rocky and Tyson are no exception!
In this video, their owners tell their stories and how they came to adopt them. You don't want to miss these heartwarming tales!
Story behind the plush toys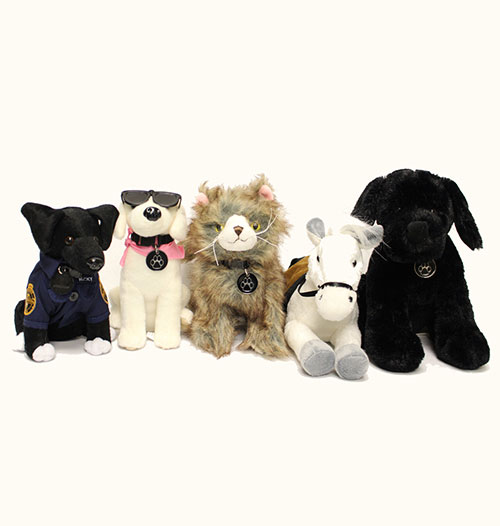 When investigators first met Tyson, he was tethered on a very short leash with no food available. Incredibly thin, Tyson was one of nine other dogs rescued from an abusive home who have now found loving forever homes.
Rocky, is a brave and cuddly Labrador/Great Dane mix. With patience, loving care and nutritious food, Rocky healed and found his forever home.
When you give one of the plush toys in the Rocky and Friends collection, you will be helping to rescue other animals just like Rocky and Tyson.
Categories
Testimonial
For every animal you save
For every animal you save, every animal who feels loved in their last moments, and for everything else you do; thank you and God Bless.
-Stephanie
Sign up for news and updates
Thank you for joining our online community.