The Superhero Frolich family builds feral cat shelters
by Ontario SPCA and Humane Society | Interesting | October 15, 2021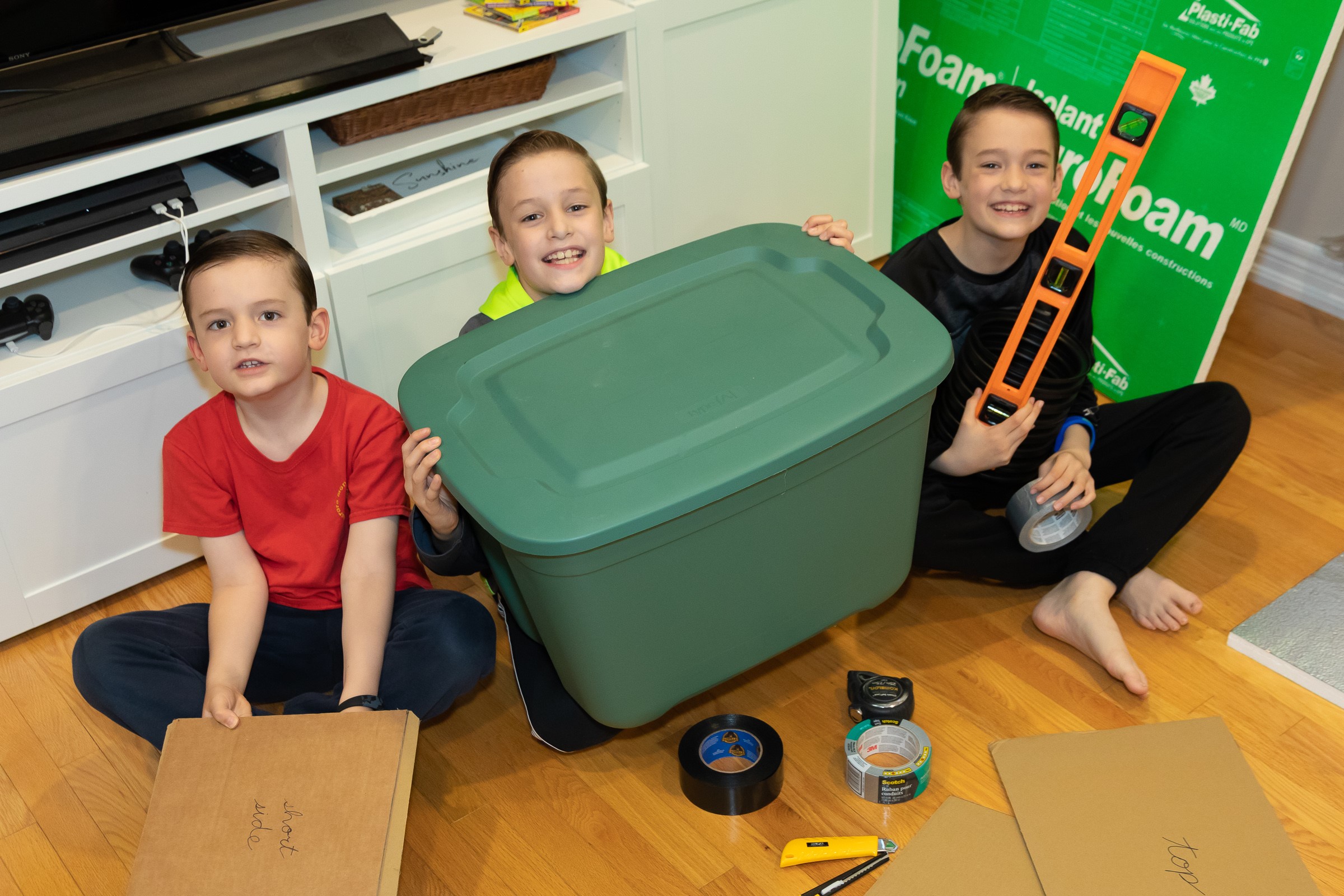 What would it be like to be a cold cat in the winter? This was the question on the Frolich family's mind when they decided to combine their creativity and love of cats by building winterized feral cat shelters for the Ontario SPCA and Humane Society.
Learning about feral cat colonies
When living in South Africa, the Frolich family came across Rascal, a kitten who was abandoned by his mother. The Frolichs immediately bonded with him and could not bear to leave him behind during their move to Canada, so he immigrated with the family. Rascal enjoyed his new home before passing away several years ago, and they later donated his cat care items to the Ontario SPCA and Humane Society. It was afterwards that Debbie Frolich learned about feral cat colonies, often referred to as community cats.
"We were discussing what it would be like to be a cold cat in winter, and that's why we decided to try building the cat shelters," says Anton Frolich, father of twins Adam and Devin, 8, and younger son Alex, 5.
Teamwork makes the dream work
Engineers by trade, Debbie and Anton watched our step-by-step feral cat shelter video online, and the whole family was eager to get building.
"This was a great project for kids! It required a lot of important skills like planning, fine motor skills, teamwork and resiliency," says Anton. "We talked about the science behind the insulation reflecting body heat, and how the tubing was a certain size so cats could enter but predators could not," adds Debbie.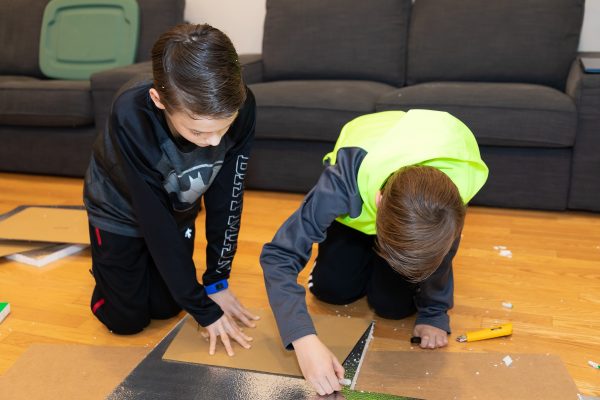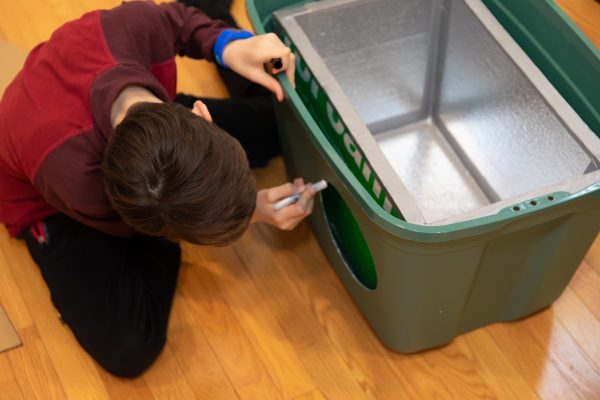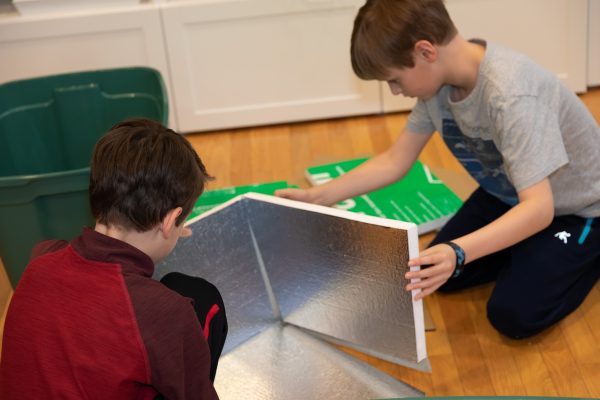 Cat programs that help communities
Without spay/neuter intervention, community cat populations can quickly grow, reducing the ability for caretakers to manage these colonies. The Ontario SPCA and Humane Society has three feral cat programs to help manage cat colonies:
1)  A free feral food bank to help caregivers feed the colonies they manage
2) A feral cat trap depot program, where the Society loans cat traps to feral cat caretakers at no charge in an effort to trap, neuter, vaccinate and return feral cats to their managed colony and stabilize their population.
3) Feral cat shelters, which are made with love by volunteers, for caretakers to provide a safe, warm place for their colonies during our cold, harsh winters.
Click to learn more about feral cat communities.
Building fun for all ages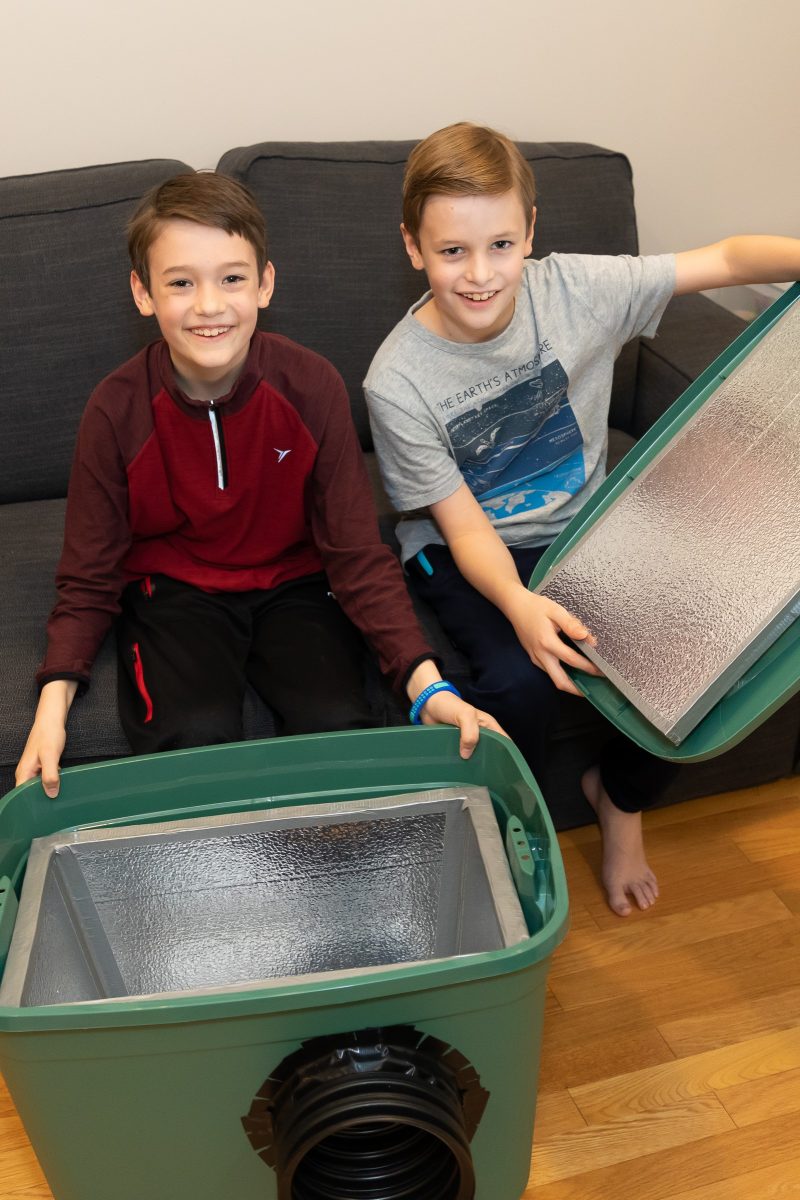 The insulated cat shelters, such as the ones built by our superhero volunteers   "Professor Catnip" (Devin), "Savenator 2000" (Adam) and "Mr. Ocelot" (Alex), mean that caretakers of the feral cat colonies can provide dry, safe and warm beds for feral cats during harsh winter weather.
"It was quite fun to build them! At first it was a little challenging, as we tried to make the first one perfect. Once we made a template, that made things much easier for the next ones," advises Professor Catnip. "It was a little more work in the beginning, but it paid off in the end."
"It was nice building them because we miss our cat Rascal," says Savenator 2000. "We thought we could help other cats, which would be great."
All three superheroes thoroughly enjoyed the process, and even the younger Mr. Ocelot was able to help with tracing the templates.
Community support saves the day
We are so grateful for the fantastic Frolichs – and all our dedicated volunteers – for crafting and donating these amazing feral cat shelters! A big thank you goes out to Debbie, Anton, and their three excellent superhero kids for their hard work.
Learn more about building feral cat shelters.
Categories
Testimonial
Hats off to you
To all kind-hearted and hard-working people at SPCA: hats off to you. I love animals and admire the work you do.
Kellie
Sign up for news and updates
Thank you for joining our online community.