Thor's mighty journey
by Ontario SPCA and Humane Society | Happy Tails | September 20, 2022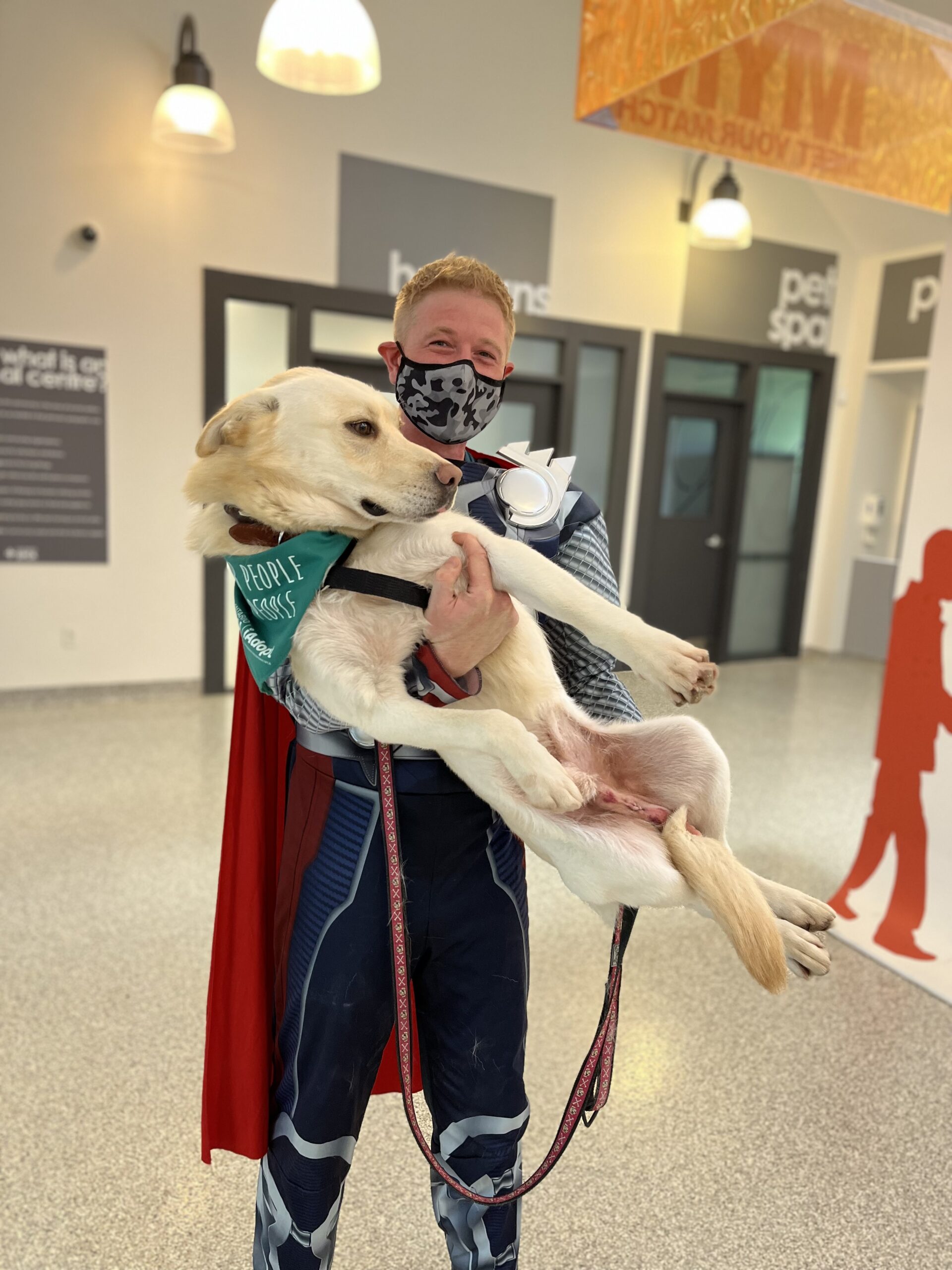 Thor's story is as quirky as he is cute. One night a couple went to bed with their dogs, as usual. They woke in the night as a dog climbed into bed, but they fell back asleep, unaware of a new canine guest in their home. 
In the morning, they realized the extra dog was not one of their own, but a dog they had never seen before. Somehow in the middle of the night, Thor got into the house – possibly through the doggy door – and found his way to their bed to get comfortable for the night.  
Learn about the dos and don'ts of pet doors by reading our blog. 
The couple posted about Thor to try to find his rightful family, but sadly, no one claimed him. 
Thor's journey to the Ontario SPCA and Humane Society
After a few weeks at the local shelter without being claimed, Thor was transferred to an Ontario SPCA and Humane Society animal centre through a partner shelter. The shelter where Thor had been staying was reaching capacity, and they reached out to ask if we could help this sweet dog find a loving home. 
Once Thor  arrived at the Ontario SPCA York Region Animal Centre, he was posted for adoption through the Ontario SPCA website, where Vincent saw him. 
Vincent fell in love with Thor. "It was the look in his eyes, and just everything about him," says Thor's adopter. 
Vincent was originally looking to adopt a dog named Odin, which according to Norse mythology is the father of Thor, the God of thunder. When adopting Odin was no longer a possibility and Vincent came across Thor during his adoption search, it seemed like it was fate! 
As a big fan of the Marvel universe, Vincent dressed up as his favourite character, Thor, to pick up his new furry friend from the York Region Animal Centre. With a costume he had from a few Halloweens ago, he thought it would be a nice surprise for the animal care team working at the animal centre that day.  
"We all have stories and a dog with a story is very interesting," says Vincent. 
Getting comfortable in his new home
For the first week in his new home, Thor was completely silent. "Then one morning he does a big stretch and lets out a huge howl, and he's been talking like a Husky ever since," says Vincent. 
Thor is still a very clever boy, and no food is safe around him, but he is comfortable and happy in his new home. 
"He came a long way in a short period of time. He wouldn't even want to cuddle at first; now he'll come and lay beside you. He socializes well with other dogs and has been making lots of friends. He plays so well with Monty, our little Border Collie- Springer Spaniel mix, and it's been really good for Monty," says Vincent. 
Looking to adopt?
Interested in adopting an animal? Take our Meet Your Match® personality quiz to find a companion animal suitable for you. 
Visit ontariospca.ca/adopt to find animals in search of their forever homes.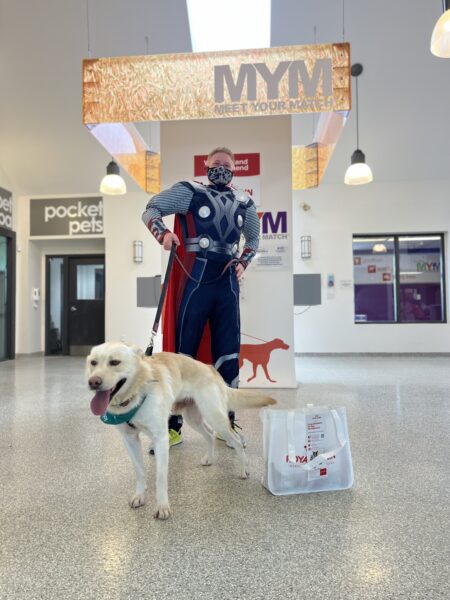 Categories
Testimonial
Wish to thank everyone involved
I wish to thank everyone involved in the care and rescue of animals, especially volunteers.
Agnes
Sign up for news and updates
Thank you for joining our online community.