Take a virtual tour of the SPCA's Mobile Animal Wellness Services Unit!
by Ontario SPCA and Humane Society | Interesting | May 26, 2022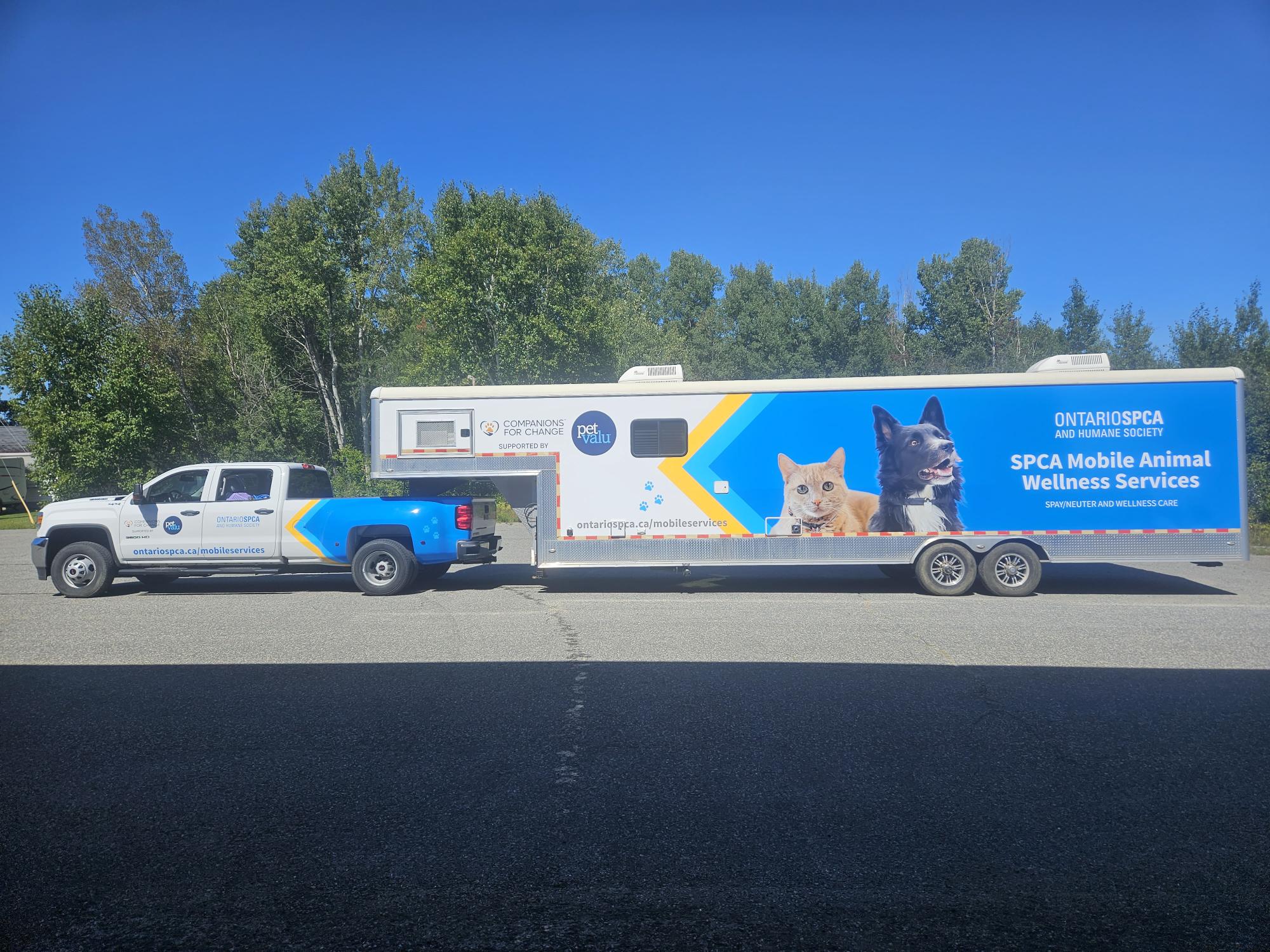 What is 38 feet long with two surgical tables and can perform enough spay/neuter procedures in just one day to prevent thousands of unplanned puppies and kittens who would potentially be without a home? It's the Ontario SPCA Mobile Animal Wellness Services unit!
Launched in 2020 to reach underserved areas of the province, the mobile unit hosted eight events across Ontario in its first year on the road, performing over 400 surgeries. That's an estimated 16,000 unplanned kittens and puppies that were prevented. 
All of this was possible thanks to the Pet Valu family of stores through its Giving Back project, as well as the generosity of a small group of individual donors. Learn more: https://ontariospca.ca/mobileservices
Today, we're giving you a virtual tour of our Mobile Animal Wellness Services Unit! Join us as we take a look inside.
Categories
Testimonial
Your dedication and support
It is with and because of your dedication and support that helpless animals are being saved. Thank you for everything.
-Wendy
Sign up for news and updates
Thank you for joining our online community.