Northern community transfer dogs ready for adoption!
by Ontario SPCA and Humane Society | Happy Tails | November 4, 2016
In early October, 58 dogs arrived through a transfer from a northern Ontario community and are now ready to be adopted!
Our integral partner North Star Air's Basler BT-67 plane landed at the Peterborough Airport on Oct. 7, the dogs were unloaded and brought into a hangar where they were triaged by a team of volunteers, including veterinarians and veterinary technicians.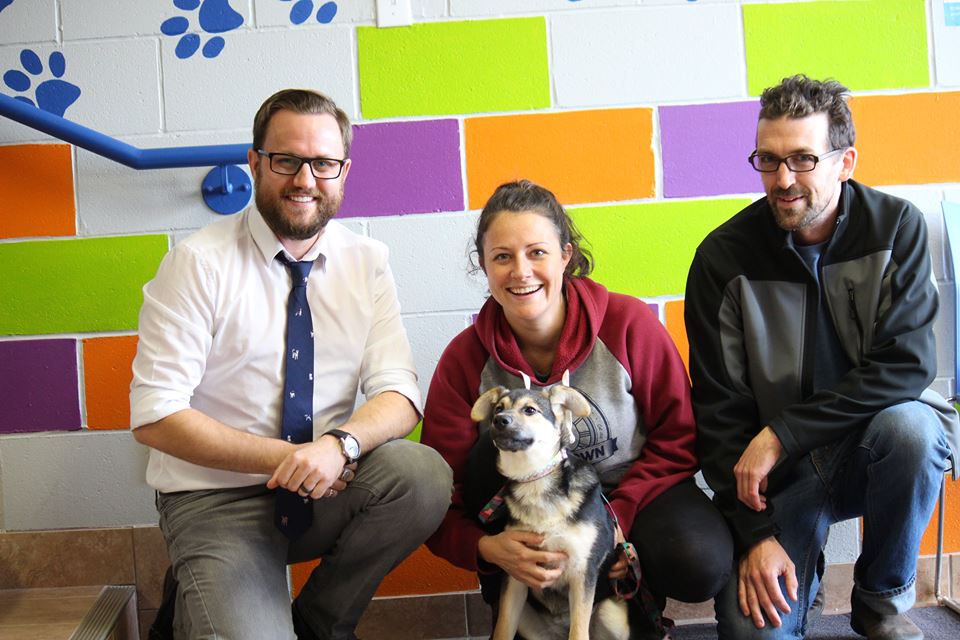 Some of the dogs from the transfer have already been adopted! On Oct. 31, the Peterborough Humane Society hosted a viewing for the transfer dogs in their care. Within an hour after the viewing, eight dogs had new homes!
Six puppies from the transfer remain at the Peterborough Humane Society. The puppies were too young to be weaned when they arrived at the centre, so they still need a little more time. They are expected to be available in a few weeks.
The Sarnia and District Humane Society adopted out most of their dogs during the Great Canadian Adopt-a-thon Challenge from Oct. 21-23. They still have dogs in their care from the transfer that are expected to be available for adoption soon, including moms and puppies currently in foster care. The Welland & District SPCA also adopted out close to 20 dogs that came to them through the transfer during the adopt-a-thon weekend.
Other societies integral to the success of this transfer include the North Bay & District Humane Society, the Quinte Humane Society, who had three dogs they adopted out, and the Thunder Bay & District Humane Society.
Where will more of the transfer dogs be up for adoption?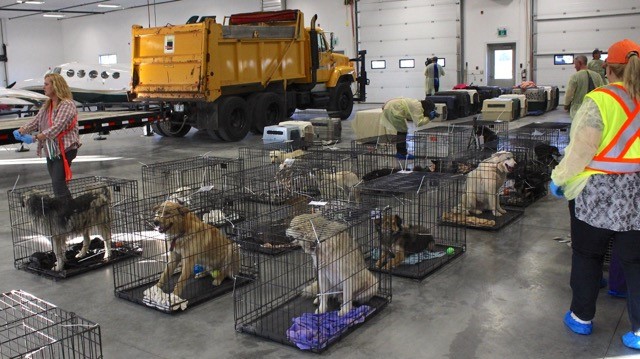 The Ontario SPCA Leeds & Grenville Animal Centre and the Ontario SPCA Provincial Education and Animal Centre and Peterborough Humane Society all have moms and pups that will become available in the coming weeks. The Humane Society of Kawartha Lakes will have dogs available in the next few weeks as well.
Transfers like this and our up coming spay neuter clinics help northern communities manage their pet overpopulation concerns. This transfer was made possible through incredible collaboration with the northern community, North Star Air Ltd., (without them our dogs would not have wings) and many other partners, volunteers and humane societies.
We commend the community for taking the lead in establishing this transfer and being leaders in Animal Welfare. The Provincial Animal Transfer Team, which was established by the Ontario SPCA and is made up of volunteers and organizations from all across Ontario. Together, we help move animals across the province to shelters where they can find new homes.
Our goal is to find families for these dogs as soon as possible! So, please keep an eye on the following websites to see updates on the adoptions:
www.peterboroughhumanesociety.ca
www.leedsgrenville.ontariospca.ca
Categories
Testimonial
Thank you for looking after these animals
Thank you for looking after these animals — I would love to have them all in my house!
Ulla
Sign up for news and updates
Thank you for joining our online community.