Travelling with your pets this long weekend? Take the No Hot Pets pledge and plan ahead
by Ontario SPCA and Humane Society | Campaigns Media Releases | July 31, 2023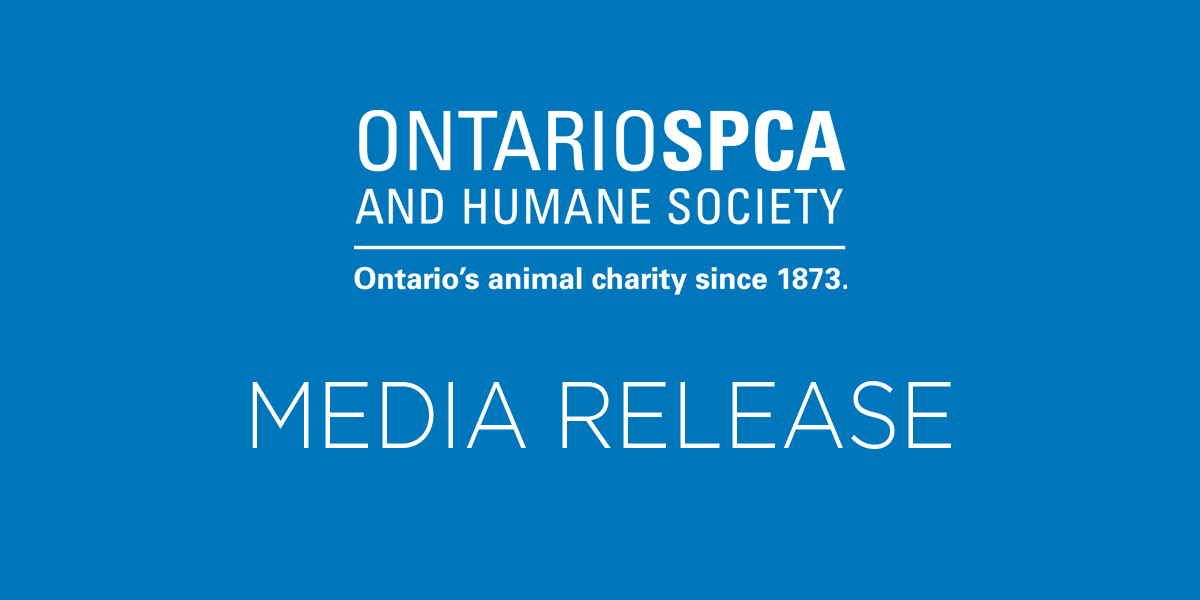 IMMEDIATE RELEASE
Stouffville, ON (July 31, 2023) – If you're planning on hitting the road for a long weekend adventure, the Ontario SPCA and Humane Society wants you to take the No Hot Pets pledge and plan ahead to keep your furry friends safe and comfortable.
Here are 5 tips to make it a safe and enjoyable weekend for everyone:
Run errands and pick up supplies before you load up and leave home.
Plan your route with pet-friendly stops along the way.
Travel with someone who can stay in the car with your animal if you need to stop.
Stop at drive-throughs or pack your meals to ensure your animal isn't left unattended at mealtimes.
If you're taking breaks along the way, remember that hot asphalt can burn your pet's pads. Find a cool place in the shade for them to stretch their legs, eat and drink and relieve themselves.
Parked cars can quickly reach deadly temperatures, even on relatively mild days with the car parked in the shade and the windows open. If you can't take your animal with you, the Ontario SPCA urges you to leave them at home where they are safe.
Visit nohotpets.ca to take the pledge never to leave an animal unattended in a vehicle and receive a free window decal for your car, while supplies last. You can also save a life when you report animals left unattended in vehicles by calling the Province of Ontario's Provincial Animal Welfare Services at 1-833-9Animal, or your local police. The Ontario SPCA is not who to call if you see an animal in a car. If you see an animal in immediate danger, call 911.
##
MEDIA CONTACTS
Media Relations
Ontario SPCA and Humane Society
905-898-7122 x 375
The Ontario SPCA and Humane Society 
The Ontario SPCA and Humane Society is a registered charity that has been changing the lives of animals for 150 years. The Society provides care, comfort and compassion to animals in need in communities across Ontario. It values all animals and advocates to treat them with respect and kindness. The Society strives to keep pets and families together and do so through a variety of community support services, such as sheltering and adoptions, including emergency sheltering, feral cat management programs, animal transfers, food distribution, humane education, animal advocacy, and spay/neuter services.
The Ontario SPCA does not receive annual government funding and relies on donations to provide programs and services to help animals in need. To learn more, or to donate, visit ontariospca.ca. Charitable Business # 88969-1044-RR0002.
The Ontario SPCA and Humane Society Provincial Office sits on the traditional territory of the Wendat, the Anishinabek Nation, the Haudenosaunee Confederacy, the Mississaugas of Scugog, Hiawatha and Alderville First Nations and the Métis Nation. This territory was the subject of the Dish With One Spoon Wampum Belt Covenant, an agreement between the Iroquois Confederacy and the Ojibwe and allied nations to peaceably share and care for the resources around the Great Lakes. The treaties that were signed for this particular parcel of land are collectively referred to as the Williams Treaties of 1923.
Categories
Testimonial
Totally rock
All of your wonderful staff & volunteers totally rock. The amazing compassion and work you provide on a daily basis is incredible.
Laura
Sign up for news and updates
Thank you for joining our online community.