Update on Duke!
by Laura Therrien | Happy Tails | May 22, 2013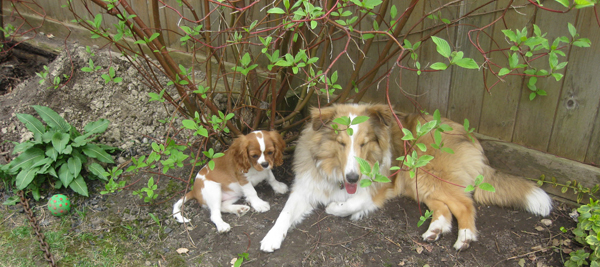 We recently received an update on Tex, now known as Duke, who was adopted from the Ontario SPCA Provincial Education & Animal Centre.
"Duke is a lovely puppy, very gentle, but often boisterous. He loves the cold weather, running around in the snow and going for walks, although at first he was very nervous. We all love him (except for the cats, who are a little dubious.)
His adult teeth are mostly through now, and we are waiting for his adult coat to grow through. Our vet was impressed with him, and can see no other breed than collie in him.
Thank you for allowing us to take him, he is truly one of our family.  Best regards and keep up the good work!"
Peter
Shelter animals make great pets!  Find your new best friend at one of the Ontario SPCA Branches or Affiliates.
Categories
Testimonial
As an animal lover all the work you do
As an animal lover all the work you do to help ensure that every dog and cat can find their forever home that is filled with love is greatly appreciated.
-Louie
Sign up for news and updates
Thank you for joining our online community.