Urgent appeal update: Hercules has found his loving home!
by Ontario SPCA and Humane Society | Happy Tails | March 26, 2019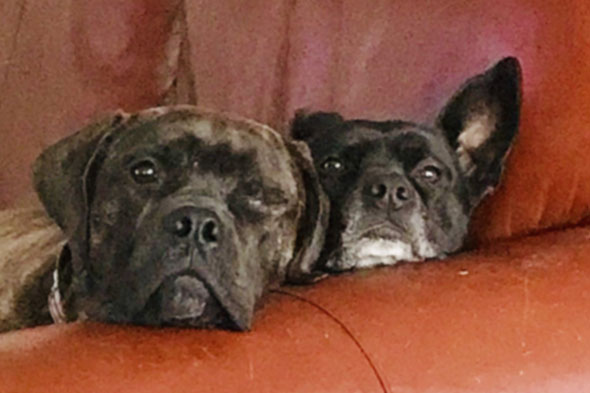 Hercules has been through so much, and now he's living the good life with his new family!
Suffering from a badly injured eye and leg, Hercules survived a bone-chilling winter storm in search of help. Sadly, the damage was done and Hercules needed to have his eye removed and leg amputated.
But this story has a happy ending. After receiving much-needed care, Hercules made a full recovery and has been adopted into a loving family.
"Herc and Steve, my other rescued dog, have become best of friends. We have been counting down until they could run and play freely," reports Hercules' adopter. "It's endless fun around our house. We just adore him. I'm so grateful for the Ontario SPCA and their dedication to the animals. If not for them, what would become of animals like Herc?"

Thank you for giving Hercules the second chance he deserved.
Your generous support took a dog who was lonely, lost and suffering and gave him a life of love, safety and comfort.
Categories
Testimonial
Your dedication and support
It is with and because of your dedication and support that helpless animals are being saved. Thank you for everything.
-Wendy
Sign up for news and updates
Thank you for joining our online community.