We are excited to announce our 10th Annual Ontario SPCA Educational Conference Keynotes!
by Emily Cook | Campaigns | May 3, 2019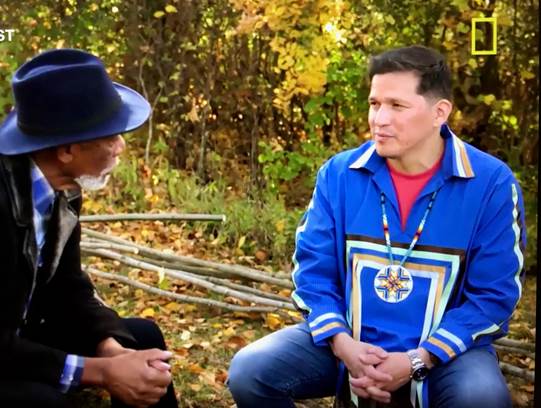 Introducing….
Eddy Robinson
Keynote Speaker, Indigenous Educator & Writer
Eddy is a noted Anishinaabe artist, musician, educator, facilitator, trainer, writer and speaker and has appeared on National Geographic's, The Story of God, to share the Indigenous narrative and voice.
"Eddy's life was completely changed by a vision of the divine. In his case it was the Great Spirit a manifestation of his peoples' connection to the land…Eddy became a guide for the First Nations People spreading the transformative power of the Vision Quest." – Morgan Freeman – National Geographic's "The Story of God"
We're honoured to have Eddy share his story. Don't miss his session at Conference entitled Debwewin (which means Truth in Anishinaabe – Ojibway or Heart Language). Eddy's talk will explore our relationship to the earth, our first family – Creation. He will also share the Indigenous narrative in Canada through the lens of Truth and Reconciliation.
To read more about Eddy, visit the Conference website and eddyrobinsonmsr.com.
Nouman Ashraf
Assistant Professor at Rotman School of Management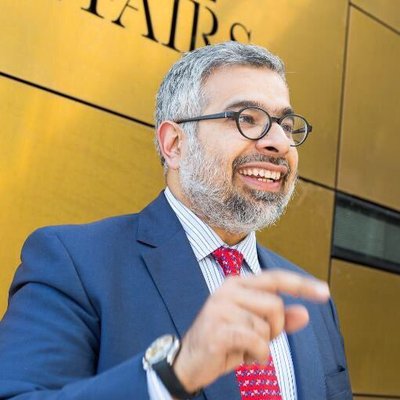 Or, as he describes himself on his Twitter profile, Professor @rotmanschool @uoft & thinking partner to execs exploring the intersection of leadership, inclusion & strategy. Always curious & hungry!

Nouman is a recognized thought leader in governance and has taught thousands of directors in the national Rotman program on Not for Profit Governance in partnership with the Institute for Corporate Directors since its inception in 2007.
At Conference, Nouman will speak to Reframing Leadership for Impact throughout the animal welfare industry. During his transformative talk, Nouman will discuss how individuals can contribute to impact within an organization by engaging with the emancipatory leadership framework. Attendees will be guided to reflect on the challenges and opportunities present in their current organizational and industry landscape to enhance their individual effectiveness and develop personal goals for change leadership throughout the industry.
Find Nouman on Twitter @S_Nouman_Ashraf!
Codi Shewan
Keynote Speaker, Trainer & Consultant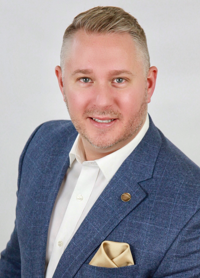 Dynamic, engaging & thought-provoking, Codi Shewan never fails to deliver profoundly impactful presentations with his unique spirit & high energy drive.Codi Shewan
Keynote Speaker, Trainer & Consultant
After 15 years of fast-paced hyper-growth in the corporate world, Codi has become a recognized authority in business, guaranteed to engage audiences from the moment he steps on stage, always ensuring they are equipped with takeaways they can immediately put into practice. He accepts full blame for inspiring teams, accelerating performance, and achieving world-class results. Using real-life examples and results-driven insights, Codi gives leaders and their teams the tools to achieve a sustainable competitive advantage in their profession. His mission is to inspire you to future-proof your organization and establish a clear path to success. He's a motivational powerhouse; his lively talks champion excellence, inspire unconventional thinking, and energize crowds!
We're proud to have Codi kick-off the Conference. Don't miss out on his session: Going Forward: Business Unusual. 
To learn more about Codi, visit the Conference website and codishewan.com. 
Keep up to date on all the latest Ontario SPCA Conference updates by sending us an email at conference@ospca.on.ca and by following #unitedbyanimals and @OntarioSPCA on Twitter and Instagram!
Categories
I stand behind SPCA with my monthly gift
I stand behind SPCA with my monthly gift. I am so happy there are folks like you to care for those who can't help themselves.  My family and I have had animals all our lives and know what a comfort they are.  Thank you SPCA.
-Dorothy
Sign up for news and updates
Thank you for joining our online community.