We've got you covered for Father's Day!
by Adam Maiolo | Campaigns | June 11, 2020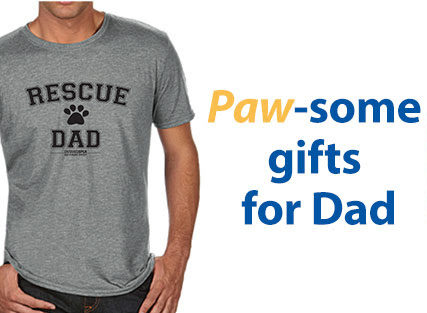 Having a hard time trying to find a Father's Day gift for Dad this year? Don't worry! We've got you covered.
We have a number of limited edition t-shirts and symbolic gifts available, perfect for any animal-loving Dad! Show how much you care about him and for animals in need by shopping our Paws & Give™ store this Father's Day.
Every purchase from our Father's Day Paws & Give™ catalogue helps abused, neglected and homeless animals get the love and care they deserve!
Make sure to order your t-shirts before Monday, June 15 at midnight to have it delivered by Father's Day!
Thank you for your support and Happy Father's Day from all of us at the Ontario SPCA and Humane Society!
Categories
Testimonial
Hats off to you
To all kind-hearted and hard-working people at SPCA: hats off to you. I love animals and admire the work you do.
Kellie
Sign up for news and updates
Thank you for joining our online community.