What happens when a group home adopts a cat?
by Emily Cook | Happy Tails | September 5, 2019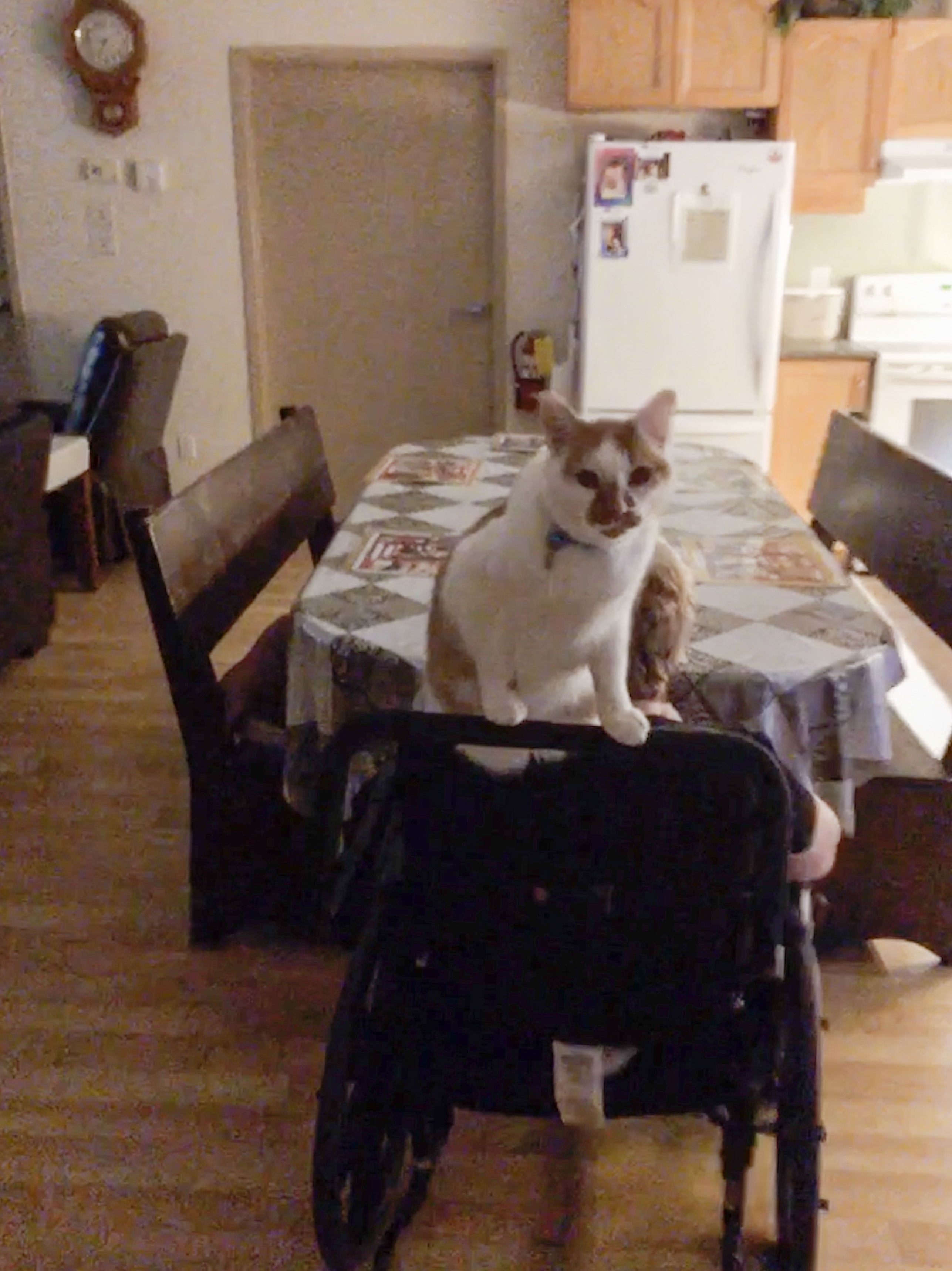 A group home in Muskoka recently adopted seven-year-old Gadget from the Ontario SPCA Muskoka Animal Centre.
The five residents of the group home got the idea to adopt after one of them offered to be a "cat sitter" for Juliette, a staff member who needed someone to look after her cat. After having the cat in the home for a week, there was no turning back – the residents wanted a cat!
They decided to adopt an older cat. That's where Gadget comes in. "He's just a really nice cat; very friendly, very loveable," says Juliette. "All the residents of the home absolutely love him."
Gadget leaps onto the residents' beds for cuddles. Juliette says he gives the residence a cozy, and more enjoyable atmosphere. "He has a real calming effect; they just love him," says Juliette.
Gadget even hops onto the backs of wheelchairs as residents roll by! He loves treats and soaks up the constant affection provided by his human friends, who enjoy petting him and rubbing his belly.
The Muskoka group home encourages other retirement residences to consider adopting an older animal. "There's a lot of senior pets out there who make great pets," says Juliette.
"Gadget is the perfect fit for our home, and I think he agrees," she says. "He seems very happy. We just love him!"
Categories
Thank you so much for all you do
Thank you so much for all you do every day to rescue animals in need. I can't imagine the terrible situations that you see every day.  It is great that you have the heart to help. Keep up the good work.
-Betty
Sign up for news and updates
Thank you for joining our online community.