What is Fix Your Pet Month all about?
by Ontario SPCA and Humane Society | Campaigns | March 1, 2018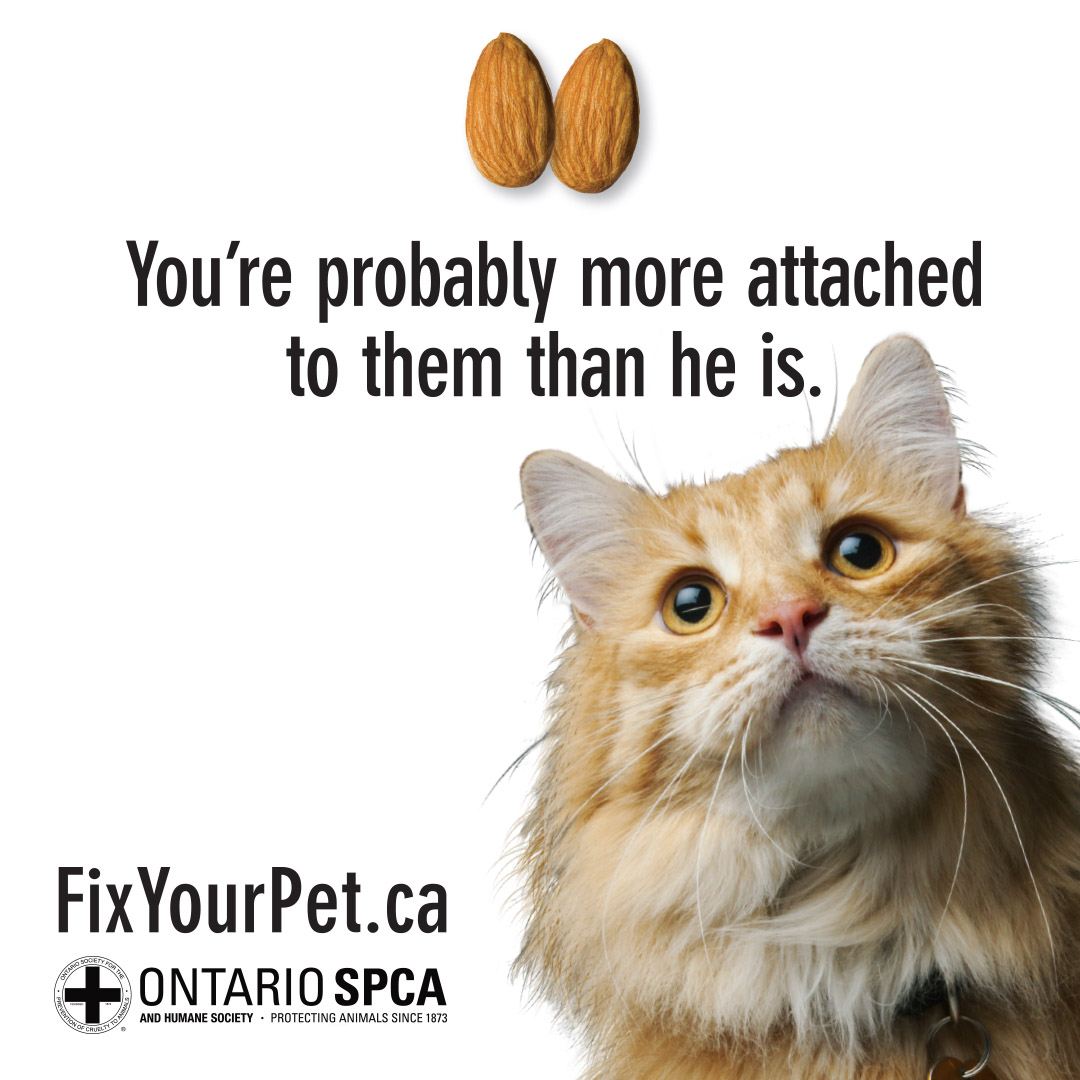 It's that time of year again – Fix Your Pet Month! This is a program of the Ontario SPCA's encouraging people to have their pets spayed and neutered. So what's it all about?
Pet overpopulation still exists in Ontario as a direct result of animals left unaltered. Each year, tens of thousands of dogs and cats end up on the streets where they fall victim to neglect and abuse, or in shelters in search of new homes.
Our goal is to help reduce the number of homeless pets and fix as many animals as possible. With that in mind, the Ontario SPCA has two high-volume, self-sustaining spay/neuter services located in Stouffville and Barrie. The public, shelters, and rescue groups are welcome, regardless of geography or income level.
Spaying/neutering pets may also reduce health risks and physical stress, and improve behaviour in your pet. Fixed pets are also less likely to roam, reducing the risk of injury, accident and loss.
To learn more about the benefits of spaying and neutering your pet, visit ontariospca.ca/spayneuter or fixyourpet.ca.
How can you get involved?
Visit fixyourpet.ca and take the pledge saying you have or will be fixing your pet. Then help spread the word about the importance of fixing your pet through your social channels using #FixYourPet
Enter our photo contest by posting your pictures using #ConeOfFame and claim your entry!
Buy one of our Fix Your Pet key chains through pawsandgive.ca
Fix Your Pet: It's the kindest thing you can do!
Categories
Testimonial
Speaking for the ones who can't speak for themselves
Keep up the good work speaking for the ones who can't speak for themselves. A society who cares for their animals is a better society.  Thanks for your good work!
-Suzali
Sign up for news and updates
Thank you for joining our online community.