What will your legacy be? Jean's future vision includes helping animals
by Ontario SPCA and Humane Society | Interesting | May 10, 2022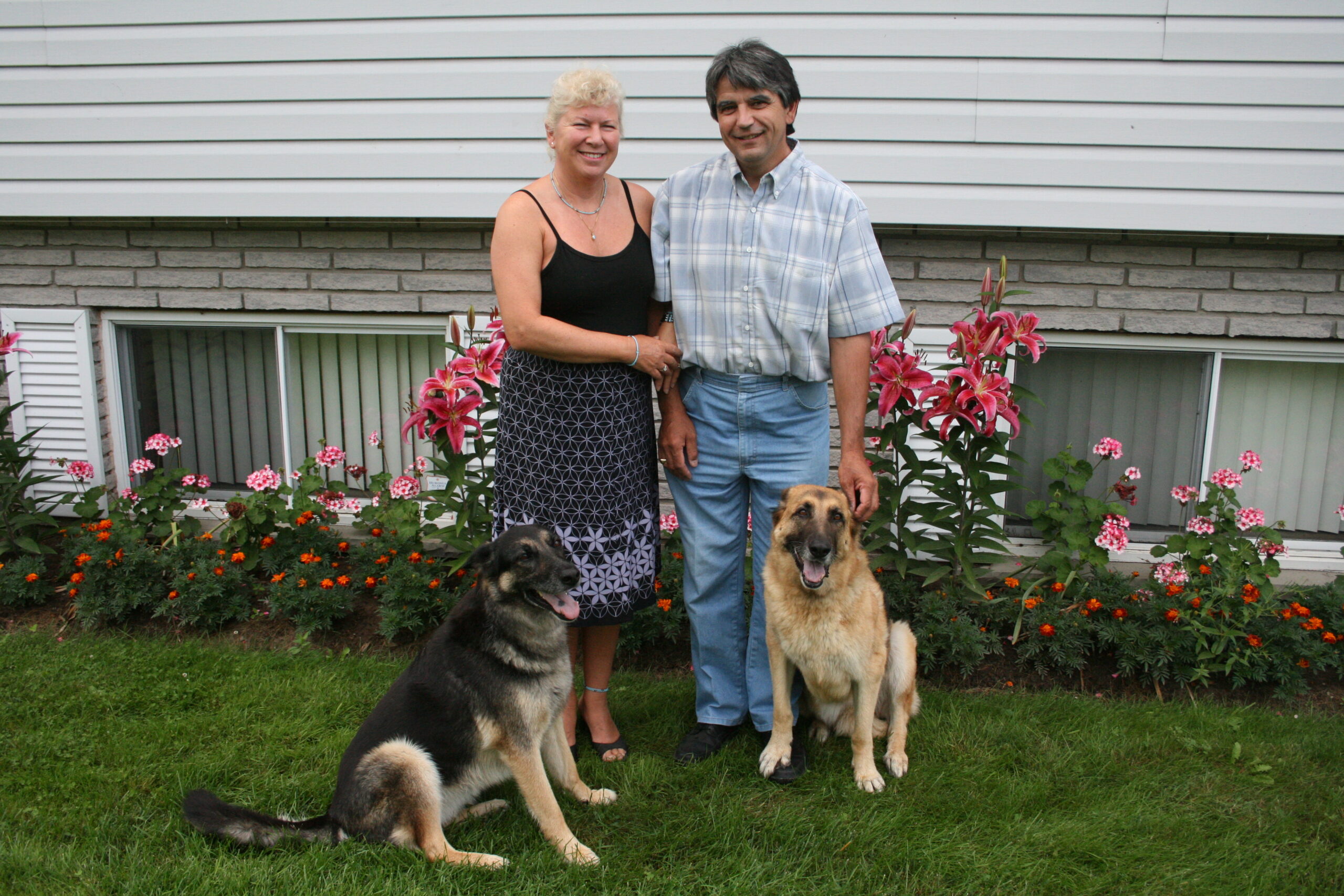 Jean Chenevotot knows the importance of taking care of animals. As an animal lover and Ontario SPCA and Humane Society supporter, Jean and her husband, Pierre, are committed to protecting animals long after they are gone.
Jean's love for animals started early in life, having grown up surrounded by animals. Her family raised everything from cats and dogs to rabbits and pigeons, and if Jean found an injured creature, she never hesitated to nurse them back to health. There wasn't an animal that didn't fascinate her!
"Animals really are one of life's greatest blessings," says Jean. "They make us laugh, they comfort us when we're down, and they keep us company when we're feeling lonely."
Jean's love for animals led her to volunteer at the Ontario SPCA and she has been a donor for over 40 years! After hearing stories from people who gave a gift in their will, Pierre and Jean decided they also wanted to leave a donation in their estate plans. 
"Animals have brought so much joy, fun and companionship to my life," says Jean. "A gift in your will ensures that our care for animals continues for a long time after we're not here to do it ourselves."
Now, Jean and Pierre know their legacy will be to change the lives of animals in need. With May being Leave a Legacy month, they hope more people will consider leaving a gift in their will to help support the work of the Ontario SPCA.
Leaving a legacy gift will help ensure that animals continue to find their forever homes. It provides a safety net for pets who need medical care or a temporary guardian in crisis situations. It can change a life. And the best part, you can decide to dedicate your funds to the area of animal care that is important to you.
Leaving a gift in your will is one of many ways to remember the animals in your estate plans. There are many other ways you can support animals, including leaving a gift of life insurance or real estate, creating a charitable annuity, or even a gift of registered funds. The Ontario SPCA recommends working with a professional advisor to choose what makes the most sense for you, your loved ones, your estate and tax planning.
Animals are one of our most treasured friends and loyal life-long companions. Your legacy has the power to change lives and keep giving love to all our furry friends – cats, dogs, horses and small creatures – for years to come.
Categories
Testimonial
Three cheers for the volunteers!
Three cheers for the volunteers! Keep doing wonderful work, thank you!
Doreen
Sign up for news and updates
Thank you for joining our online community.