Why work for the Ontario SPCA and Humane Society
by Ontario SPCA and Humane Society | Interesting | June 20, 2022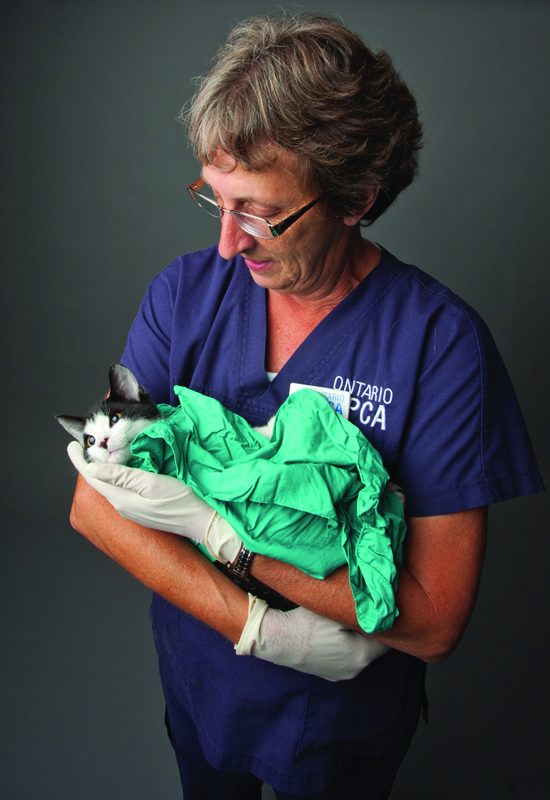 For nearly 150 years, the Ontario SPCA and Humane Society has been Ontario's animal charity, providing programs and services that help enrich the lives of pets and promote responsible animal caregiving to enhance the overall well-being of animals, people and our communities. If you love animals and are looking to start a new career or volunteer position, the Ontario SPCA may be the place for you.  
The Ontario SPCA wants to see its team members thrive, both personally and professionally. Together, we are a team dedicated to making a difference in the lives of animals in need.  
Wondering what it's like to join the Ontario SPCA family? A few of our long-time employees share why they love working for the Ontario SPCA. 
Leadership Giving
Kevin MacKenzie is the Senior Manager of Leadership Giving at the Ontario SPCA.  
"In my almost 10 years working at the Ontario SPCA, I can say it has been the best working environment I have ever been around. The teams collaborate and work closely to achieve goals together," says Kevin. In his role, he forms relationships with donors to understand their motivation and passion for animal wellness.   
"Working in a pet-friendly environment, it is literally impossible to have a bad day. When you are feeling a bit overwhelmed or disappointed in something, you go for a short walk, see an animal, and suddenly perspective returns. Not many workplaces allow you the ability to be working on excel spreadsheets one moment and playing catch with a furry friend the next. I am blessed," Kevin says. 
Adoption Coordination
Emily Jordan has been an Adoption Coordinator for over nine years, helping animals find their forever homes. From caring for the animals at the Ontario SPCA York Region Animal Centre in Stouffville, to introducing them to their new family members, Emily has many "tails" to tell. 
"I've always known I wanted to work with animals. I started with the Ontario SPCA as an animal care attendant. I quickly fell in love with the value of the work we were doing. It is our responsibility to provide love, care and become family for animals who were now without a home. Animals always keep you on your toes; no day is ever the same and that keeps it interesting," Emily says. "I love meeting the new animals that come into our care and learning their stories and how we can help them find their forever home. For the last nine years, I've had the pleasure of being an adoption coordinator. It's incredibly rewarding to watch an animal's journey from arrival to adoption. They say, 'Choose a job you love, and you will never have to work a day in your life.' I look forward to coming to work every day." 
Community Outreach Services
Bonnie Bishop is the Associate Director of Community Outreach Services at the Ontario SPCA. She is part of a dedicated team that delivers mobile animal wellness services and community support services across the province. "The ability to work for the Ontario SPCA for the past 15 years has been exciting, impactful and personally fulfilling. The needs of animals are great, the work is diverse and the ability to improve the lives of animals and the relationship between animals and people is rewarding," says Bonnie, who has performed a variety of different roles at the Ontario SPCA. She is grateful to have the opportunity to travel and help the most vulnerable animals in their own communities. 
"As we work hard to supply services, programs and resources to community members I am very aware of the significant advancements in animal welfare and the hard work that lies ahead. Partnerships, collaboration and best practices will ensure future progress in a brighter future for animals. I am privileged to do this job and do not want to do anything else. 
"Please join me in making a difference in the lives of animals," Bonnie says.  
If working for the Ontario SPCA sounds like the right fit for you, learn more about joining our team and apply today. 
Categories
Testimonial
Thank you for looking after these animals
Thank you for looking after these animals — I would love to have them all in my house!
Ulla
Sign up for news and updates
Thank you for joining our online community.