Will you help Phoenix find his forever home?
by Ontario SPCA and Humane Society | Northern projects | July 13, 2018
Every dog deserves to run and play, but getting around has been a painful struggle for Phoenix.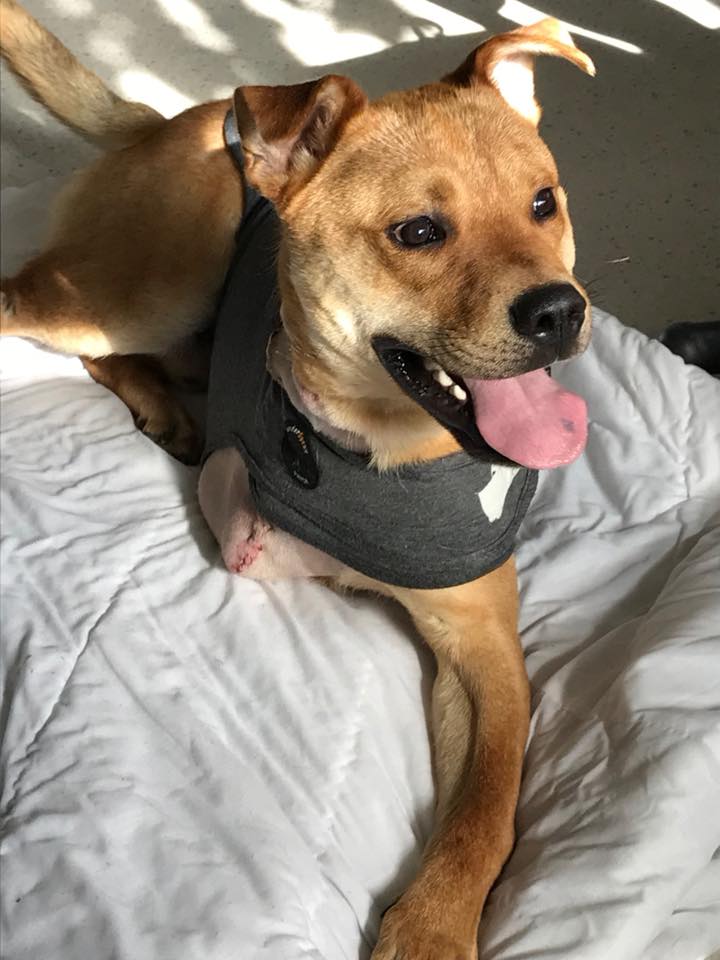 Transferred from a remote community in Northern Manitoba, this friendly fellow is only about a year old and came into our care with a deformity on his right foot. Unable to bear weight on his twisted leg, Phoenix hobbled with every step, often walking on his knee for balance. This unnatural way of moving left poor Phoenix with a continuously open wound requiring daily bandaging.
How Phoenix ended up like this is a mystery, but the orthopedic veterinarian treating him believes he suffered a fracture that never healed properly. To give Phoenix the best possible outcome at a pain-free life, amputation of the leg was recommended.
Phoenix's surgery was successful and he is healing well and is eager to see what adventures await. He is now available for adoption! Potential candidates will be invited to meet Phoenix in the order in which they arrive at the Ontario SPCA Barrie Animal Centre. Phoenix needs a foster-to-adopt home where he is the only dog to love.
Unable to foster but still interested in donating to Phoenix's journey? https://bit.ly/2KlNv0V
Get to know him better in this video:
Recoveries like this would not be possible without the caring support from community members like you. Thank you for giving Phoenix, and animals like him, a second chance.
Categories
Testimonial
Totally rock
All of your wonderful staff & volunteers totally rock. The amazing compassion and work you provide on a daily basis is incredible.
Laura
Sign up for news and updates
Thank you for joining our online community.