Working cat keeps mice at bay at brewery
by Ontario SPCA and Humane Society | Happy Tails | March 11, 2022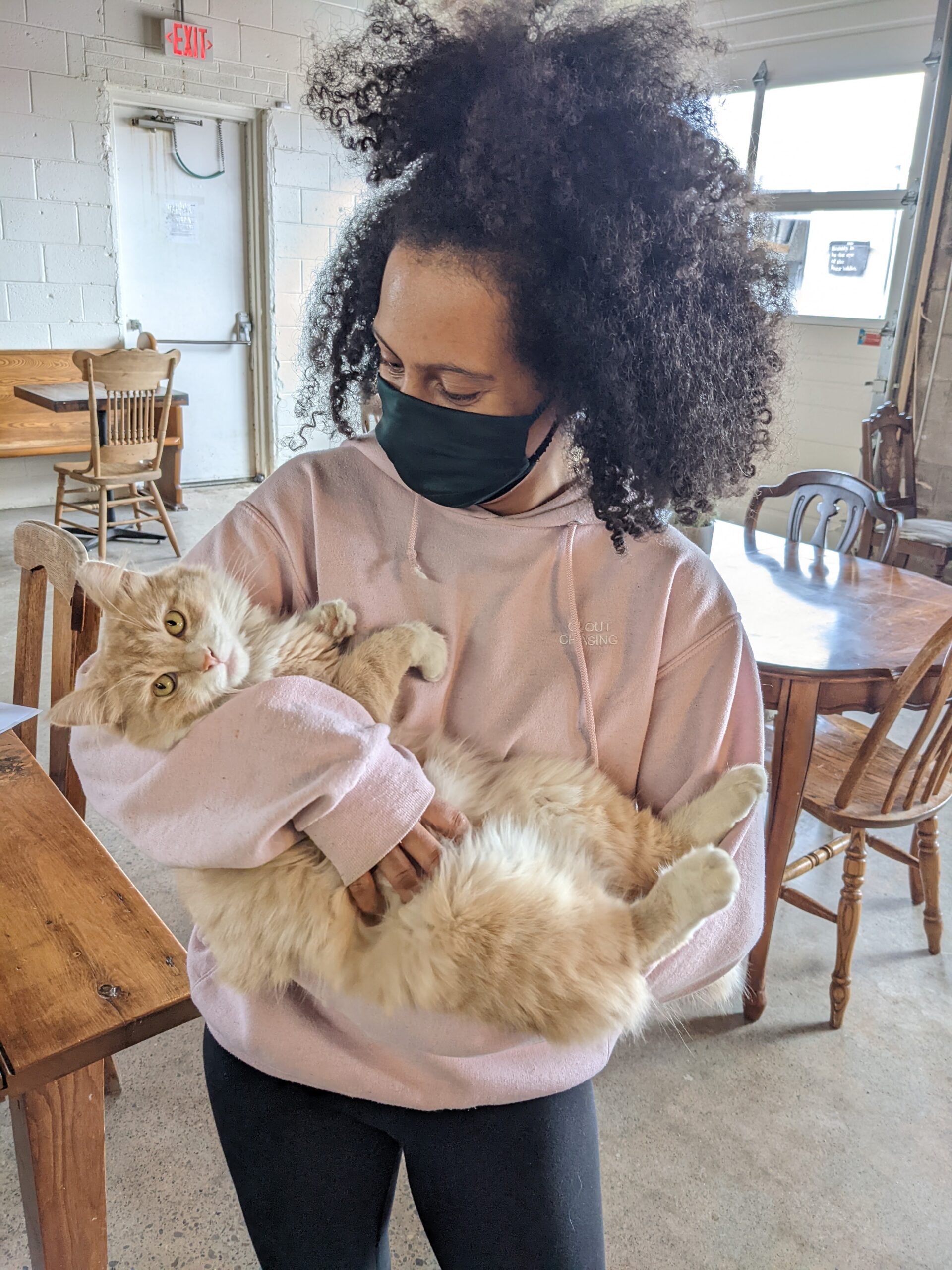 If you ever stop by Muddy York Brewing Co. in Toronto for a pint, keep your eyes open for "the mouse bouncer," their four-legged employee who has quickly made friends. 
When Susan Michalek adopted Nelson through the Ontario SPCA and Humane Society's Working Cat Program, she wasn't sure what to expect. Little did she know that her new addition to the brewery would not only keep mice under control, but he'd also become a favourite with staff and patrons. 
Working homes for community cats
At the Ontario SPCA and Humane Society, we strive to find each and every animal that comes into our animal centres a safe and loving home. Sometimes community cats end up in our centres and cannot be returned to their original colony site, for various reasons. As former street cats who are used to outdoor life, working cats are not typical indoor pets. While they may not want to snuggle on the couch with a family, they are well suited to keep vermin problems under control. 
The Working Cat Program gives community cats who are used to outdoor life the opportunity to have a home. The cats are healthy, spayed/neutered, microchipped and are willing to work controlling vermin in exchange for food, water, routine veterinary care and a warm place to call home. 
Adjusting to a new home
Just this past November, Michalek adopted Nelson to be Muddy York Brewing's working cat. Nelson was kept in a crate for a short while after his arrival so that he could get accustomed to the people, smells, and sounds at the brewery. The Ontario SPCA provides adopters with guidance on how to best transition their working cat into his or her new environment to minimize fear and help establish the new location as their home. 
"Once we started letting him out, he was very curious and he'd always be watching us," says Michalek. "Now he's very accustomed to us and will even sit on our laps. He's very friendly and curious."
Nelson the "mouse bouncer"
With the taproom opening up recently, Michalek wasn't sure how Nelson would react to new people sitting down to have a pint.
"We weren't sure how he was going to do with customers being in our space because the taproom had been closed for sometime due to Covid," Michalek says. "He was used to us, but he has become affectionate and charming around them as well. He's curious and making friends." 
Nelson continues to show off his working skills – as well as his social skills – at the brewery. "He's nicknamed 'the mouse bouncer.' Just his presence has been a big help and he keeps mice at bay," says Michalek. The brewery owner says her employees love Nelson and reward him with treats. He's such an important part of the brewery family that he even has his own Instagram account @Nelson_mybcat. 
"He's just so cute and everyone takes pictures of him all the time," says Michalek.
Interested in adopting?
Ideal homes for working cats include breweries, barns, stables, auto repair or woodworking shops, churches, and much more. Interested in adopting a working cat? Visit https://ontariospca.ca/adopt/working-cat-program/ to learn more.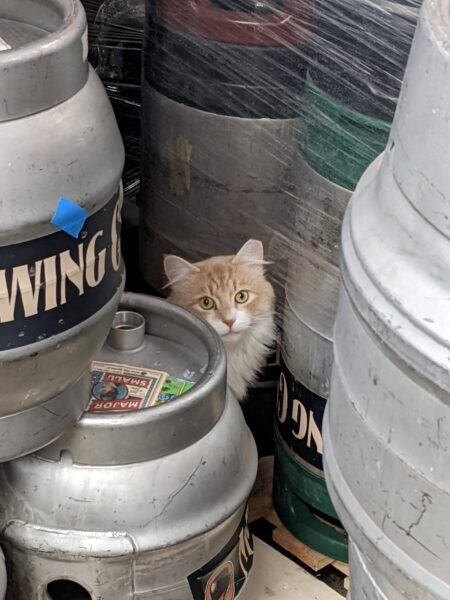 Categories
Testimonial
Speaking for the ones who can't speak for themselves
Keep up the good work speaking for the ones who can't speak for themselves. A society who cares for their animals is a better society.  Thanks for your good work!
-Suzali
Sign up for news and updates
Thank you for joining our online community.