Working cats keep a watchful eye on farm property
by Ontario SPCA and Humane Society | Interesting | February 18, 2021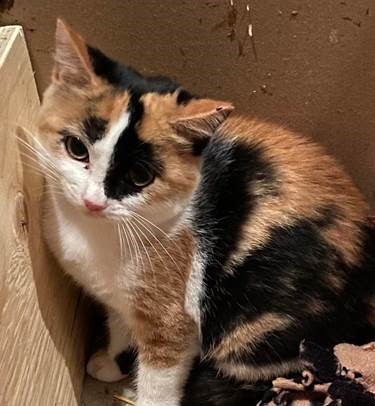 Merida and Stoick are working together to eliminate a rodent problem and the Smith family is delighted. This isn't a storyline for a new Disney collaboration; Merida and Stoick are two cats adopted through the Ontario SPCA and Humane Society's Working Cat Program. 
Brian Smith and his family live adjacent to 200 acres of fields in Peterborough. An auxiliary building on their property is used to store tools, toys and memorabilia. As well, part of the building is used to house chickens. 
The Smiths didn't notice a rodent problem until development started on the adjacent property. With two dogs and three children, the Smiths wanted a safe, environmentally friendly way to manage the emerging vermin problem.  
The Working Cat Program
Their local veterinarian suggested the Ontario SPCA's Working Cat Program and the Smiths immediately applied to adopt. They were soon notified that two three-month-old kittens were available for adoption. Cats adopted through the program are spay/neutered, vaccinated and microchipped.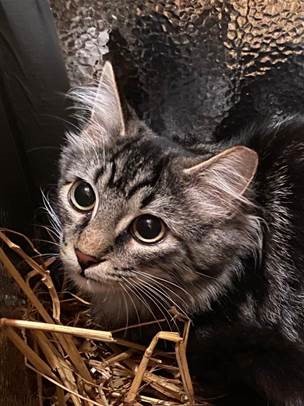 "The Ontario SPCA was great," Brian says. "They set everybody up for success. They provided good quality food, toys, blankets for the cats, and were always available for advice."  
Acclimatizing the kittens took some patience. They were kept in a secure area for a few weeks. Then they were allowed to wander within the building for another few weeks. This approach reinforces that they have a safe, warm space where they can expect to receive food and water. 
Once the cats knew this was their home, Brian installed a door so the cats could get outside. Within about a week, paw prints were evident outside and around the apiaries. Rodents will often try to winter in the apiaries, but the cats were on duty. 
"We were watching them, the other day, and saw Merida pounce on something," says Brian. A while later a dead mouse was presented at their front door; proof the cats are doing their job.  
Part of the family
As former street cats who are used to outdoor life, working cats are not typical indoor pets and have no desire to be lap cats.  
"These cats allow you to come within a foot," says Brian. "We've learned each other's boundaries. We want them to feel comfortable and secure."  
However, what they lack in social skills they make up for when it comes to keeping vermin problems under control. In exchange for daily food and water, veterinary care and shelter, they're ready to go to work providing vermin control at places such as barns, workshops, greenhouses and garages. 
Giving the cats a home and a job to do has been a rewarding experience for Brian and his family. "Now that I have been able to experience it, I feel happy that I have made a difference," he says.  
"It works perfectly for us in many ways," Brian says. "We're able to love them from afar. We talk to them, give them treats… We keep a close eye on them. They're part of the family." 
For more information on the Working Cat Program, visit ontariospca.ca/adopt/working-cat-program 
Categories
Testimonial
Thank you so much for all you do
Thank you so much for all you do every day to rescue animals in need. I can't imagine the terrible situations that you see every day.  It is great that you have the heart to help. Keep up the good work.
-Betty
Sign up for news and updates
Thank you for joining our online community.