Legacy Stories: Meet Linda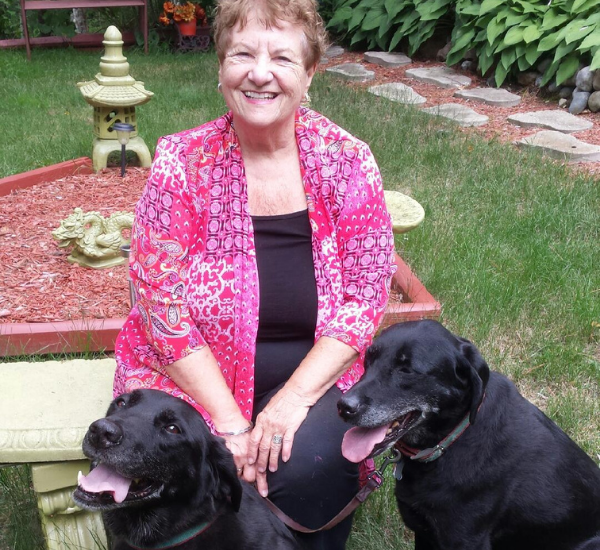 A future without loneliness – Linda's Story
After exhausting 12-hour shifts as a nurse, Linda Rumball would come home to relax in the company of her two rescue dogs.
Now Linda is retired, and she's still living with rescued animals: her beloved cats Buster and Brutus, and two black Labradors, Zoe and Lily.
They keep her on her toes, even when she's working in her Japanese-style garden. (She had to get rid of the veggies, because the pups were a little too good at helping with the harvest!).
After a lifetime experiencing the joy of animal companionship, Linda knew she wanted to do something to honour those special bonds. She was already making an annual donation to a cat rescue charity to celebrate the memory of her sister, who had shared her love of animals.
But Linda wanted to do something even bigger. Something that would protect animals from abuse and help people make those wonderful human-animal connections.
Now, Linda knows her legacy will be to continue to change the lives of animals in need, even when she can't anymore.
---
Sign up for news and updates