157 spay/neuter procedures performed: Mobile Animal Wellness Services Update
by Emily Cook | News | August 2, 2019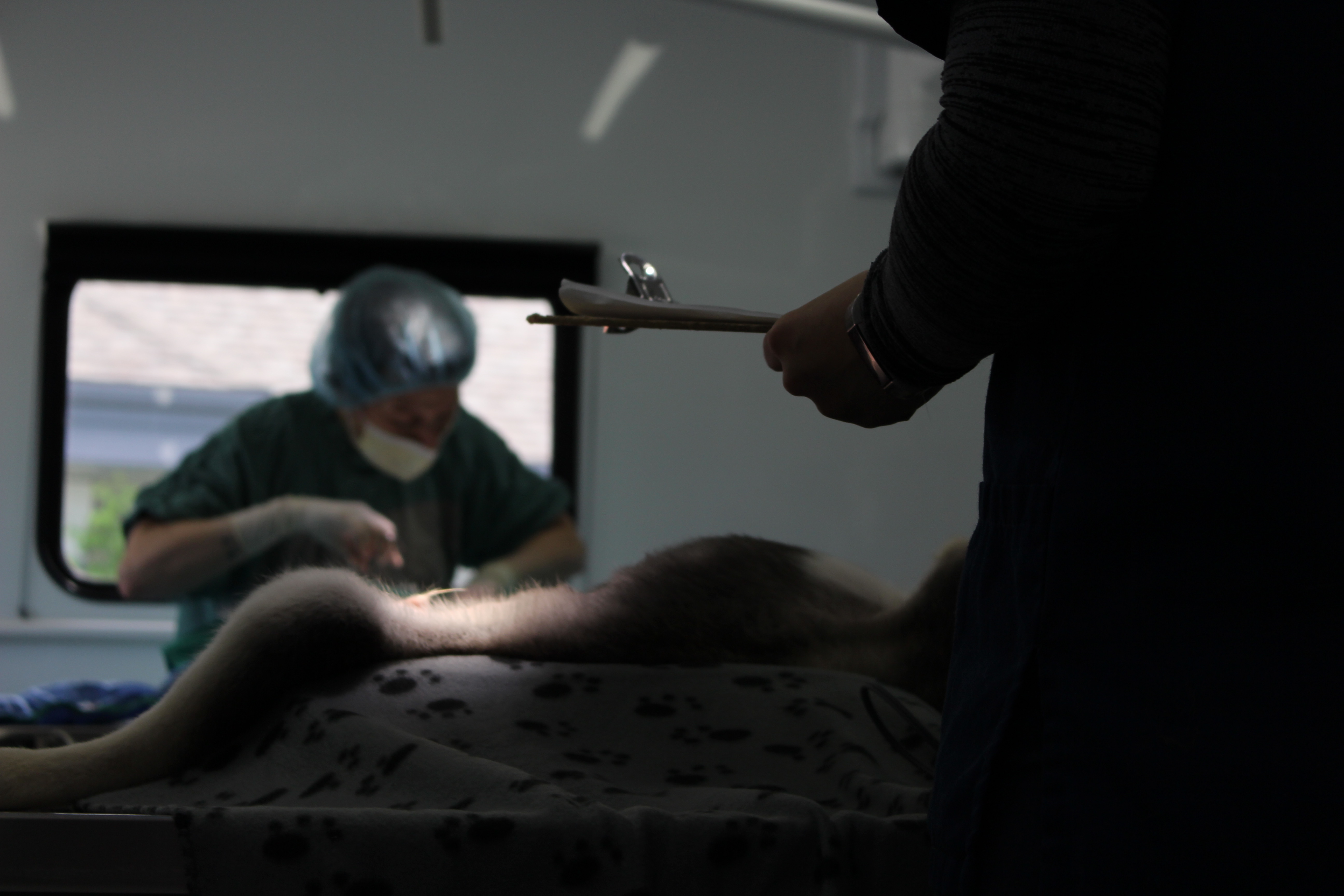 It's been just over a month since the Ontario SPCA and Humane Society rolled out its new SPCA Mobile Animal Wellness Services trailer to give pet owners across the province access to critical resources like spay/neuter services. In that time, the trailer has made stops in Pembroke, Cornwall and Brockville, with tremendous success!
We're excited to report a total of 157 spay/neuter procedures were performed over the past month. This means an estimated 6,200 potentially unwanted puppies and kittens prevented.
The 38-foot trailer, which was made possible because of a grant provided by the Pet Valu family of stores through its Giving Back Project, features two surgical tables where 20-30 spay/neuter procedures can be performed per day. The new mobile unit is part of the Ontario SPCA's ongoing efforts to control pet overpopulation and help build relationships with pet owners and their local veterinarian.
What's the next stop? The SPCA Mobile Animal Wellness Services trailer will be headed to Durham Region on Aug. 7-8 and then on to Peterborough on Aug. 17-18. For more information, visit ontariospca.ca/mobileservices.
Pet Valu's Giving Back Project
Launched in 2018, Pet Valu's Giving Back Project provides one time grants to Canadian animal rescues, shelters and charities for the purchase of mobile outreach vehicles so they can offer mobile spay and neuter services and animal rescue transport. In the past year, the Pet Valu family of stores have donated more than $400,000 towards the purchase of four mobile outreach clinics. Animal organizations that wish to apply for a grant, should contact grants@petvalu.com
Categories
We have supported the OSPCA since 1951
We have supported OSPCA since our arrival in Canada in 1951.  Keep up the greatest  T.L.C. for animals.
-Paul & Des
Sign up for news and updates
Thank you for joining our online community.