3rd Behind the Paw summit
by Emily Cook | News | May 20, 2012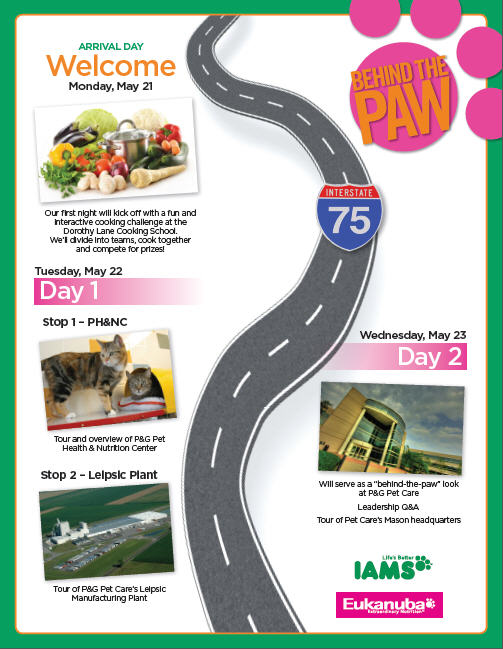 The Ontario SPCA was thrilled when we were asked to attend the 3rd annual Behind the Paw event in Dayton, Ohio. Hosted by Eukanuba and Iams, the two day summitt allows attendees to get a hands on view of their corporate facilities and speak directly with their leadership team on animal welfare topics. The goal is to get a better understanding of how they operate and how we can all work together to better animal welfare.
Check out what's in store for Alison Cross, our Ontario SPCA representative, over the next few days.
For those of you on twitter, check for the hashtag #behindthepaw to follow all the attendees as they participate in this summit. And of course, don't forget to follow us on twitter as well, @ontariospca!
Categories
Hats off to you
To all kind-hearted and hard-working people at SPCA: hats off to you. I love animals and admire the work you do.
Kellie
Sign up for news and updates
Thank you for joining our online community.