6 tips for finding a good dog walker
by Emily Cook | Dog Care | September 13, 2017
It can be intimidating trying to find someone you trust to watch out for your furry family member. But on a day when you can't get home, or you'll be later than usual, a dog walker could be a good option! Here are some tips from our blog How to find a good dog walker.
Don't forget – our Ontario SPCA Friends for Life! Walk™ presented by Pedigree is happening September 23 and 24th across the province! Register today: http://friendsforlifewalk.ca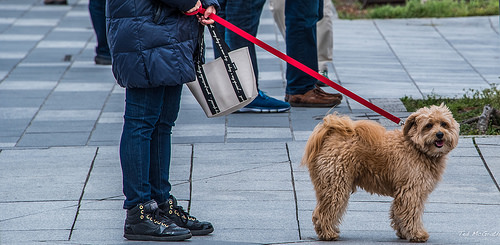 Finding your dog walker
References: One of the best ways to find a good dog walker is to ask neighbours, friends and family, if they have someone they suggest. A good reputation can go a long way! If not, make sure to ask the dog walker for their own references you can follow up with.
Insurance: What's going to happen if your dog gets injured on their walk? It's important to talk about insurance and if your walker is covered for non-negligent accidents.
First Aid: Many things can happen on a walk that could injure your pet. Check that your dog walker is qualified in pet First Aid so they know what to do if this happens.
Meet & greet: Once you feel you've found a good candidate, invite them to meet your dog. It's very important your dog feels comfortable and likes the person they'll be spending time with.
Test walk: Another good idea would be to do a test walk with your candidate. This will give you a sense of their chemistry with your dog and if they will be a good fit.
Lay out the rules: Ask where this walker would take your dog, and how long of walks they plan to take. If your dog wouldn't be comfortable in a dog park, make that clear! It's your job to look out for your pet.
There your have it! Some helpful tips for finding a dog walker.
Found this post helpful? Let us know in the comments be
Categories
As an animal lover all the work you do
As an animal lover all the work you do to help ensure that every dog and cat can find their forever home that is filled with love is greatly appreciated.
-Louie
Sign up for news and updates
Thank you for joining our online community.