7 Tips for Kayaking With Your Dog
by Emily Cook | General Pet Care | July 31, 2015
You love to kayak; and you would love nothing better than to take your dog along with you on your adventures! We understand, and we want to help you train your dog to come kayaking with you.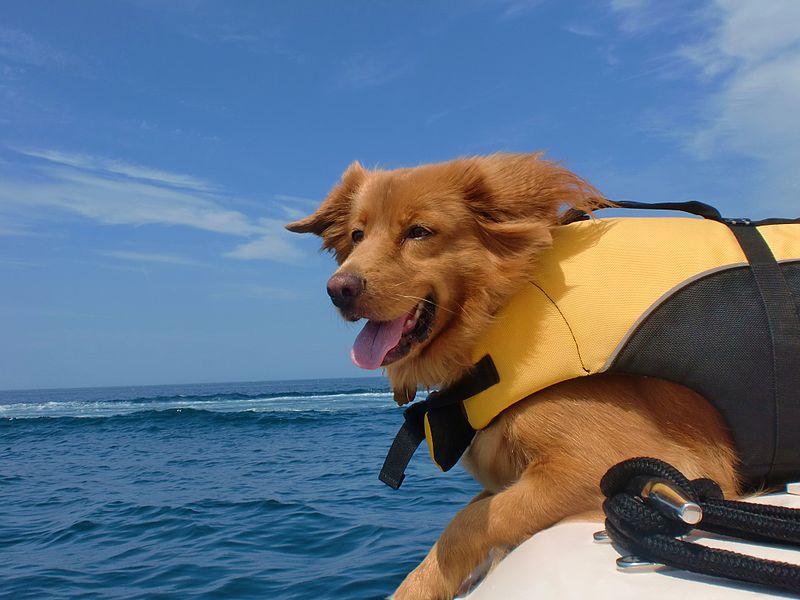 1. Introduce your dog to the kayak in a familiar environment, away from water, so they can get comfortable with the feel of it, while still knowing they are on steady ground.
2. Don't be afraid to let your dog swim! They need to get used to the water as well.
3. Always have a plan for how you're going to get your dog back in the boat if they happen to fall out. You can test this in shallow water to see if you can lift your dog back in or not. If doing this test, make sure to have a friend nearby to help if you can't manage.
4. Be sure to bring along a life jacket for your dog – no matter how much they like water, you don't want your dog panicking or being caught in an undertow. This will also help you to pull smaller dogs out of the water if you need to.
5. When attaching a leash to your boat, make it easily detachable so your dog can't get too far from you, but you can easily detach it if necessary
6. Make your first trip short, to get some practice and make sure both you and your dog feel comfortable.
7. Have fun, and be safe!
For more information visit Vet Street's Paddling with Dogs 101.
Categories
Testimonial
Totally rock
All of your wonderful staff & volunteers totally rock. The amazing compassion and work you provide on a daily basis is incredible.
Laura
Sign up for news and updates
Thank you for joining our online community.