A new beginning for three dogs living on the streets
by Ontario SPCA and Humane Society | Campaigns Happy Tails | December 27, 2021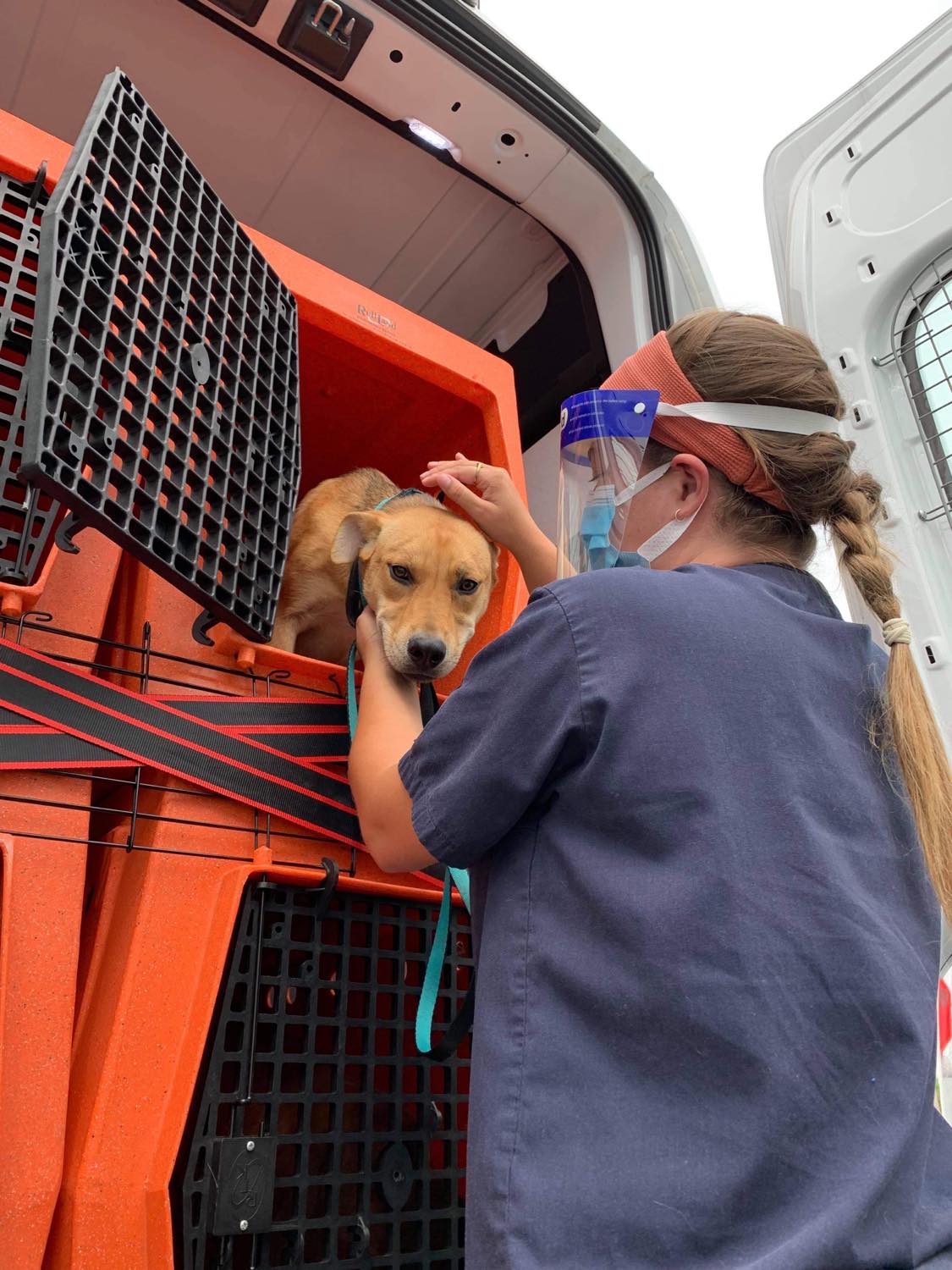 For dogs Ryan, Regina and Rory, the idea of a cozy home to call their own was a far-off dream. Scrounging for food and waiting for scraps from kind humans, life wasn`t easy for these dogs. But with the help of amazing partners and our caring animal care teams, they all found their happy ever after.
Ryan, Regina, and Rory's beginning
Fending for themselves since they were young, these three pups made their home under an abandoned, dilapidated trailer in North Carolina. With mom nowhere to be found, they scavenged for food to fill their bellies when neighbours didn't leave any out for them. Eventually, one neighbour called animal control who came and put out a live trap to capture the wary pups and bring them to the local county shelter.
Learning the basics  
Since the dogs had spent most of their lives outside, they had a lot to learn – from being on a leash and socializing with other dogs, to human touch and kindness. At this point in their lives they really didn't know what it was like to be loved by anyone but each other.
While the pups made progress learning their doggie manners, time was ticking. Most people want to adopt highly socialized and adjusted dogs and at a shelter nearing capacity, there wasn't time to train them. Transport became the only option for these pups to provide extra time and training so they could get the chance they deserved. Ryan, Regina, and Rory's best bet at a new life was to be relocated to the Ontario SPCA and Humane Society.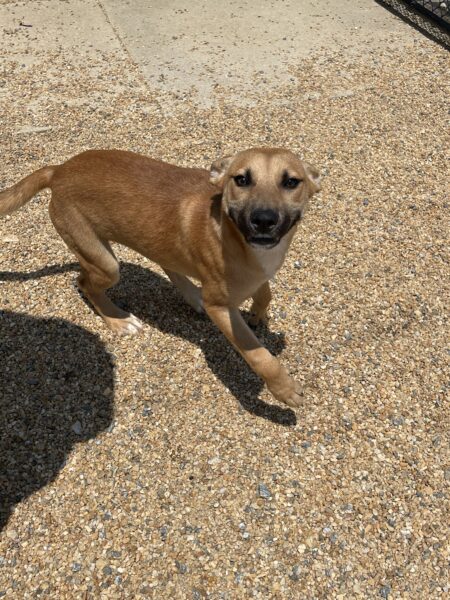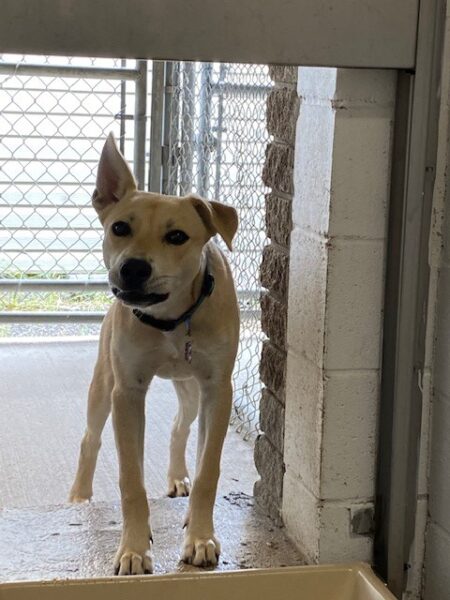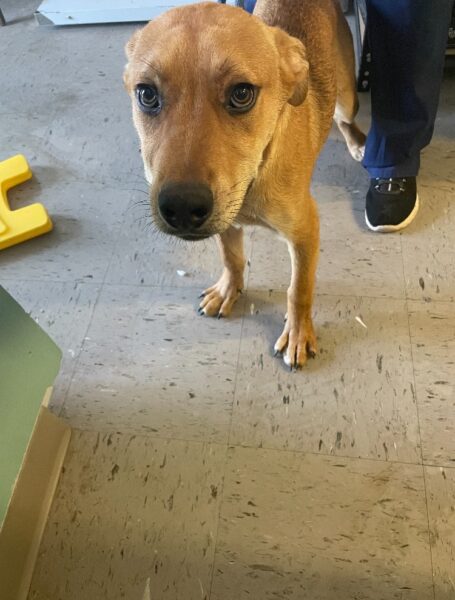 Ryan's happy ending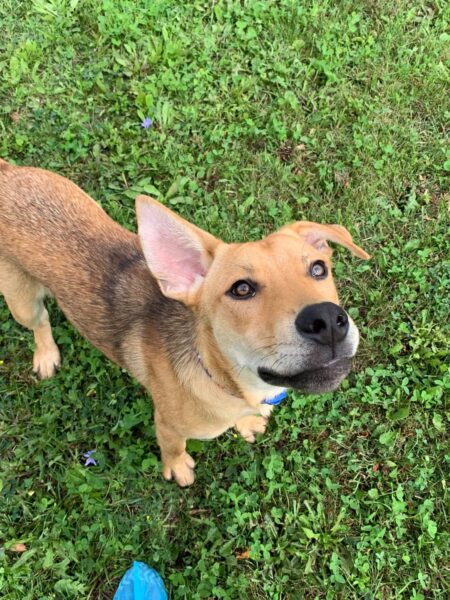 The Ontario SPCA has been working alongside partners south of the border who are experiencing a high number of dogs coming into their care in need of homes. With 12 animal centres across the province, the Ontario SPCA has the capacity to help find these animals homes.
Ryan was transported to the Ontario SPCA Lennox & Addington Centre in Napanee to find his forever home. He was nervous when he first arrived and had to be picked up just to get out of his crate, but soon became friends with another dog, Chico, who came to us from the same U.S. transfer. These two dogs warmed up to each other very quickly and enjoyed playing together during their time at the animal centre. Ryan was adopted after just 10 days in our care to a wonderful home.
"We really loved him and miss him but we're so happy he's in a wonderful home now!!" says Kristy White, Animal Care Attendant, Ontario SPCA Lennox & Addington Animal Centre.
Regina and Rory learn independence
Regina and Rory were placed together at the Ontario SPCA Orangeville & District Animal Centre to find homes. Rory was very dependent on Regina at first. The animal care team also worked with both dogs on leash training and socializing and help them gain confidence and independence.
Regina, a very outgoing puppy, caught on quickly and became very social.
Rory was not as outgoing and relied on her sister Regina to make decisions when they were together. With a little time and patience, both dogs were soon ready to find their new homes.
Furever home updates 
Regina and Rory were adopted by two loving families and are doing great. Regina is thriving in her furever home and even has a new name – Maple!
Rory was adopted by fur parents Kim and Steve. as well as a fur buddy named Bear. "She likes to lie on our bed with Bear. We took them both for a short walk last night and she is awesome on the leash and stays with Bear," says Kim and Steve. "We can't thank you enough for giving us the chance to meet her and take her home."
While Ryan, Regina, and Rory had a rough start, it didn't take them long to learn the kindness of humans and unconditional love. We're thrilled that these three dogs found their perfect forever homes.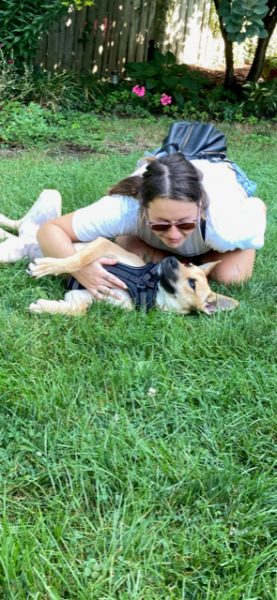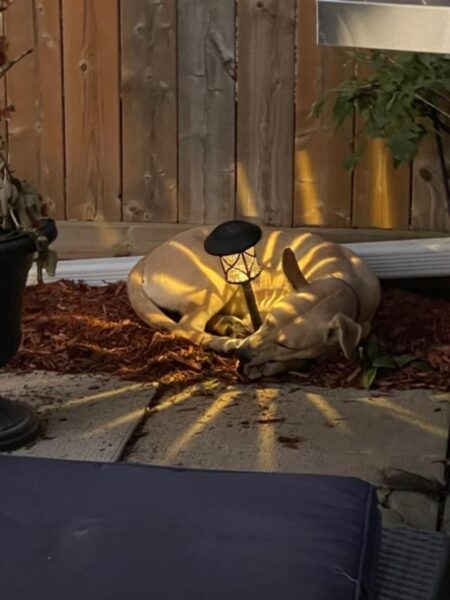 Life changing rehabilitation
For dogs like Ryan, Regina and Rory, rehabilitation can make all the difference. Once built, the Ontario SPCA Provincial Dog Rehabilitation Centre will give dogs like them the opportunity to receive specialized behavioural rehabilitation tailored to their specific needs.
Imagine a place where dogs who have experienced emotional and mental challenges can go for behavioural support and rehabilitation – a healing place custom-built for the unique needs of dogs who need more support than a regular animal centre can provide.
You can help change the lives of dogs like Ryan, Regina and Rory. Help us make the Provincial Dog Rehabilitation Centre a reality.
Categories
Testimonial
Your dedication and support
It is with and because of your dedication and support that helpless animals are being saved. Thank you for everything.
-Wendy
Sign up for news and updates
Thank you for joining our online community.