A Second Chance for Daisy
by Emily Cook | Happy Tails | September 18, 2012
With the summer coming to an end, and the weather dampening our spirits, sometimes a feel good story is needed to warm our hearts.  Here is a story of Daisy, a little Chihuahua type sweetie who captured the heart of an Inspector and was given a second chance at happiness.
Not long ago, the Ontario SPCA was called in to assist with a Police investigation after Daisy was found living in a garage with no light, food or clean water.  Daisy was removed from her home and brought to the Provincial Education and Animal Centre where she was thoroughly examined by a veterinarian.  It was determined that Daisy required extensive dental surgery.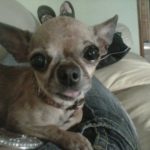 Daisy's story touched the heart of one of the Ontario SPCA Inspectors.  Inspector Harrison took it upon himself to raise the funds required for Daisy's much needed surgery.  With the help of Allandale Vet Clinic in Barrie, Daisy underwent her dental surgery,  was spayed and given the care she needed to be a healthy little companion.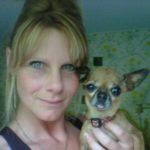 We are pleased to say Daisy is now happily living on a farm with a new loving family. The Ontario SPCA would like to thank Allandale Vet Clinic for taking an active role in helping with Daisy's care.   Daisy's just one example of how Ontario SPCA Staff and the community have come together to help an animal in need.
As for Daisy's previous owner, they were charged and currently awaiting trial.
Categories
Testimonial
Thank you so much for all you do
Thank you so much for all you do every day to rescue animals in need. I can't imagine the terrible situations that you see every day.  It is great that you have the heart to help. Keep up the good work.
-Betty
Sign up for news and updates
Thank you for joining our online community.