Adopt! Yoda (Shepherd/Alaskan Husky Mix)
by Emily Cook | Interesting | October 25, 2012
Location: Muskoka Animal Centre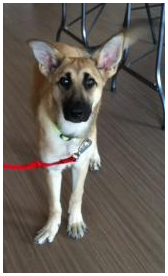 Available as of: October 15, 2012
Yoda wants you to know: I'm looking for someone to love me. I'm still young since I'm only 6 months old but I just know you're the person I've been waiting for!
Info: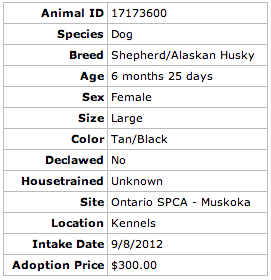 Categories
Totally rock
All of your wonderful staff & volunteers totally rock. The amazing compassion and work you provide on a daily basis is incredible.
Laura
Sign up for news and updates
Thank you for joining our online community.