Adoption Update!
by Laura Therrien | Happy Tails | April 22, 2013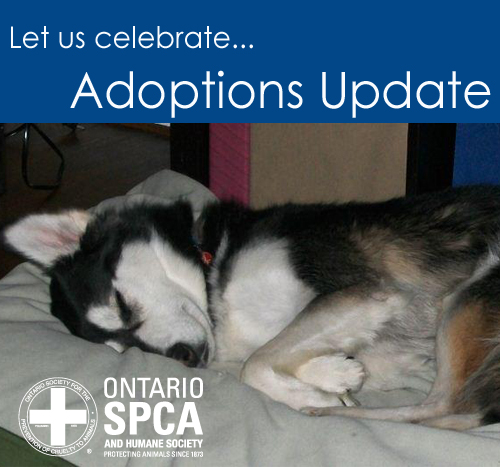 Okli, seen above, is one of the happy pets who has found a forever home last week.   In total, 115 pets within the Ontario SPCA branches have found a family last week, including 59 cats, 38 dogs, 3 gerbils, 6 guinea pigs, 6 rats, 2 rabbits, and 1 hamster.
We are so happy that our furry friends are being given a second chance at happiness.
Shelter pets make great additions to the family.  If you are looking to expand your brood, please check with your local Ontario SPCA Branch or Affiliate.
Categories
Your dedication and support
It is with and because of your dedication and support that helpless animals are being saved. Thank you for everything.
-Wendy
Sign up for news and updates
Thank you for joining our online community.