Adoptions Update!
by Laura Therrien | Happy Tails | February 5, 2013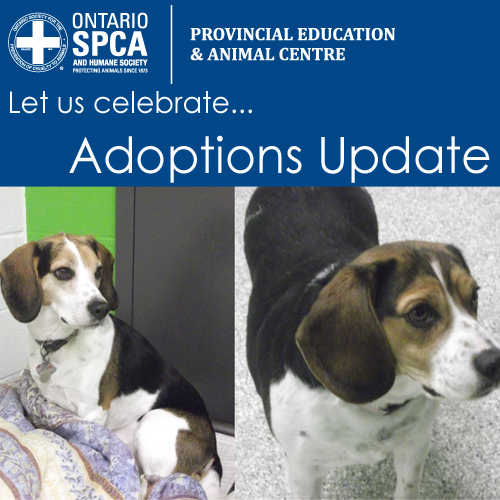 The adoption numbers are in and the Ontario SPCA had a great couple of weeks!  Between January 20th and February 2nd, a total of 241 animals were adopted from our branches across Ontario.  The breakdown includes 2 budgies, 8 rabbits, 5 guinea pigs, 8 ducks, 1 degu, 152 cats and 64 dogs.   Thank you to everyone who chose to adopt and give our little friends a second chance at happiness.
Looking to add a furry friend to your family?   You can view all the adoptable animals on-line by visiting your closest Ontario SPCA Branch or Affiliate.
Categories
Speaking for the ones who can't speak for themselves
Keep up the good work speaking for the ones who can't speak for themselves. A society who cares for their animals is a better society.  Thanks for your good work!
-Suzali
Sign up for news and updates
Thank you for joining our online community.