Adoptions Update!
by Laura Therrien | Happy Tails | February 5, 2013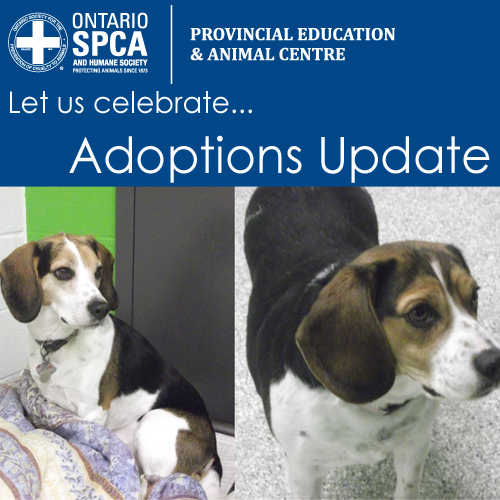 The adoption numbers are in and the Ontario SPCA had a great couple of weeks!  Between January 20th and February 2nd, a total of 241 animals were adopted from our branches across Ontario.  The breakdown includes 2 budgies, 8 rabbits, 5 guinea pigs, 8 ducks, 1 degu, 152 cats and 64 dogs.   Thank you to everyone who chose to adopt and give our little friends a second chance at happiness.
Looking to add a furry friend to your family?   You can view all the adoptable animals on-line by visiting your closest Ontario SPCA Branch or Affiliate.
Categories
Testimonial
I stand behind SPCA with my monthly gift
I stand behind SPCA with my monthly gift. I am so happy there are folks like you to care for those who can't help themselves.  My family and I have had animals all our lives and know what a comfort they are.  Thank you SPCA.
-Dorothy
Sign up for news and updates
Thank you for joining our online community.