Adoptions Update!
by Laura Therrien | Happy Tails | May 10, 2013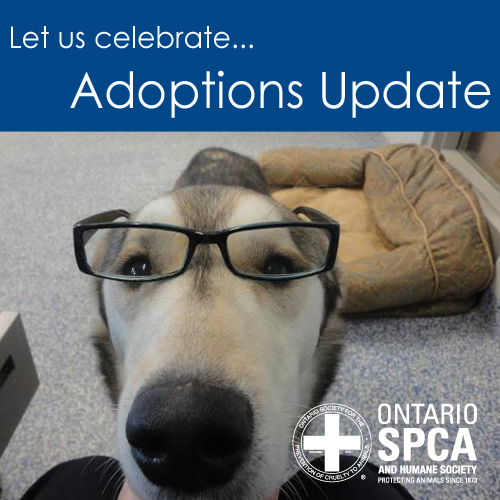 This smart boy Hunter is one of the many pets who have found devoted and loving homes through adoption in the last two weeks.   In total, we are happy to announce that 213 pets have found their second chance at happiness.   This includes, 61 cats, 57 dogs, 8 rabbits, 1 horse, and many others.
Thank you to everyone who chooses to adopt a shelter pet.   If you are looking to expand your family, please visit one of the many rescue organizations in your area.  There's a friend waiting for you!
Stay tuned to our blog for an update on Hunter's story.
Categories
Thank you for looking after these animals
Thank you for looking after these animals — I would love to have them all in my house!
Ulla
Sign up for news and updates
Thank you for joining our online community.