Animals in War: Unlikely war heroes took to the skies
by Ontario SPCA and Humane Society | Campaigns | October 13, 2020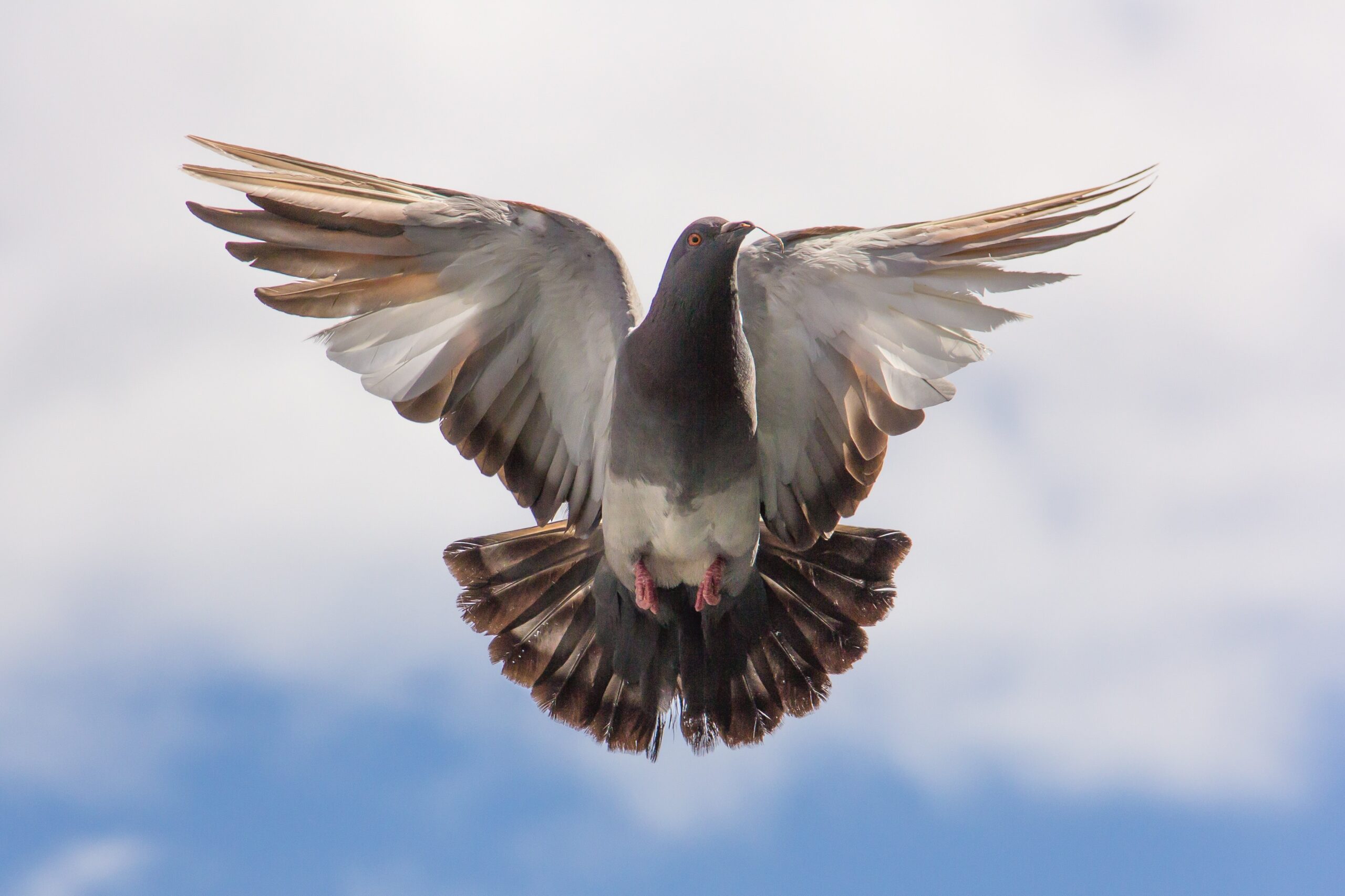 Did you know pigeons were among the animal heroes in both world wars? 
Carrier pigeons were used to carry messages in the First World War and World War II. A carrier pigeon's job was dangerous. These brave birds risked their lives as enemy soldiers often tried to shoot them down, knowing the birds were carrying important messages. 
New Animals in War Pin
Every year before Remembrance Day, the Ontario SPCA and Humane Society issues a new commemorative Animals in War collectible pin to honour the wartime contributions of animals. 
The Animals in War pin is intended to be worn as a complement to the poppy in remembrance of our veterans and the animals who bravely served by their side. 
This year, a pigeon was chosen as the symbol to remember all the animals who have served, and continue to serve, alongside Canada's veterans. 
Funds from the sale of the pin help provide care for animals in need, as well as support our veterans. Due to the global pandemic, the Ontario SPCA has increased its commitment to veterans in 2020 by donating $2.50 from each pin sold to Royal Canadian Legion branches across Ontario.  
The new commemorative pigeon pin goes on sale today. To guarantee your pin will arrive before Remembrance Day, order by November 4.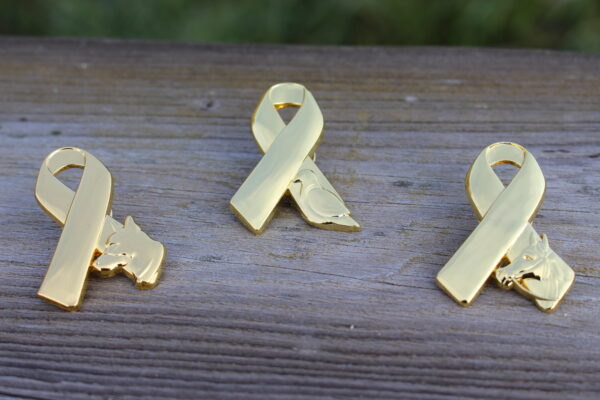 World 
w
ar 
c
ontributions
 of pigeons 
During the First World War, the U.S. Army used 600 pigeons in France alone. In the Second World War, the United Kingdom employed about 250,000 homing pigeons for many purposes, including communicating with spies behind enemy lines. 
Thirty-two pigeons were even symbolically presented with the Dickin Medal for their service, the highest possible decoration for valor given to animals. After a great deal of hard work, pigeons ceased being used as service animals as of 1957. 
Pigeons in History 
Pigeons have helped humans communicate important messages for centuries. In Ancient Rome, Julius Caesar used pigeons to send messages, and during the 19th-century Franco-Prussian War (1870–71), besieged Parisians used carrier pigeons to communicate messages outside the city. 
Order your 
Animals in War
 pin
To order your Animals in War pin, visit ontariospca.ca/remember or call the Ontario SPCA at  
1-888-668-7722 ext. 360 to place your order by phone. 
Categories
Testimonial
Dogs only ask for your love and attention
Dogs only ask for your love and attention, nothing else. Thank you for everything you do!
Christine
Sign up for news and updates
Thank you for joining our online community.