Announcing the Launch of "iAdopt for the Holidays"
by Emily Cook | Campaigns | November 11, 2013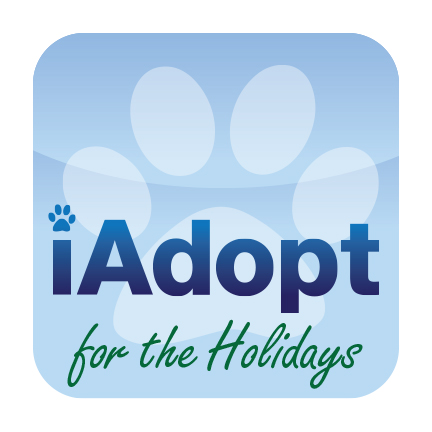 Be a part of the biggest pet adoption drive in Canada!
The Ontario SPCA is launching it's new holiday adoption program called "iAdopt for the Holidays."
"iAdopt for the Holidays" is a two-month adoption drive that saves the lives of orphaned pets and raises awareness about the importance of pet adoption during the holiday season. More families bring a new pet home during the holiday season than at any other time of the year. We want to educate the public about the importance of choosing pet adoption as their first option when bringing home a new family member.
The program will run every year from November 1st to December 31st with a goal of getting as many animals into new homes over the holidays as we can. By way of education and outreach, "iAdopt for the Holidays" encourages those considering a pet to adopt from their local animal organization.
Between Nov 1 – Dec 31, 2012, 1,280 animals were adopted from the Ontario SPCA's 13 Branch locations across the province. This year it is our goal to exceed this number with the launch of "iAdopt for the Holidays." Our hope is to welcome other affiliated communities across Ontario and other SPCA's and Humane Societies across Canada to join us in reaching this goal.
Visit www.iadopt.ca for all the campaign details and information on how to get involved.
Please like iAdopt on Facebook at https://www.facebook.com/iadoptadoptioncampaign.
Categories
Testimonial
Thank you so much for all you do
Thank you so much for all you do every day to rescue animals in need. I can't imagine the terrible situations that you see every day.  It is great that you have the heart to help. Keep up the good work.
-Betty
Sign up for news and updates
Thank you for joining our online community.