Announcing the Winners Of Our "Caption This" Contest!
by Emily Cook | Contests | March 16, 2015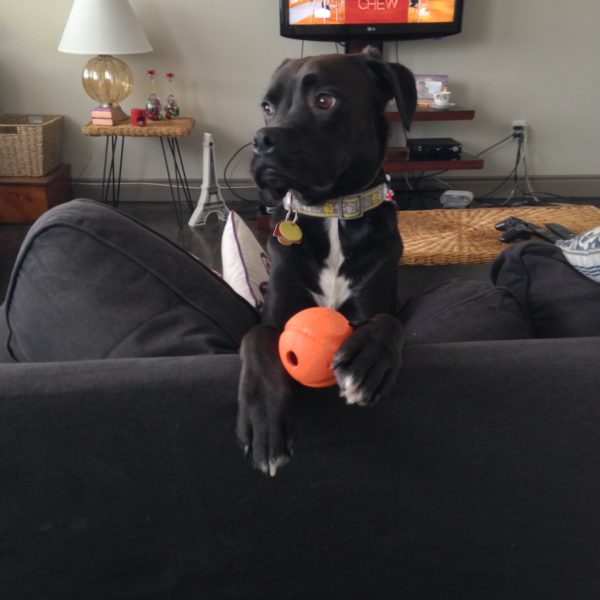 We got tons of great captions for our Fix Your Pet "Caption This" contest!
It wasn't easy, but we chose our top five favourites. And the winning captions are…
1. "Really how many balls does a fella need? This big orange one is more than enough!" – Cindy
2. "Well okay, as long as they don't take THIS ball." – Megan
3. "You want to trade me this ball for mine………let me think about it." – Chris
4. "These kinds of balls is the only kind I need." – Ash
5. "PLANNED PARENTHOOD…so I can have a ball." – Pat
Congratulations! Enjoy your Fix Your Pet key chain! Thank you to everyone who submitted a caption.
Stay tuned for more fun contests!
Categories
Thank you so much for all you do
Thank you so much for all you do every day to rescue animals in need. I can't imagine the terrible situations that you see every day.  It is great that you have the heart to help. Keep up the good work.
-Betty
Sign up for news and updates
Thank you for joining our online community.