Anxiety, pets, and mental health
by Ontario SPCA and Humane Society | General Pet Care | January 21, 2022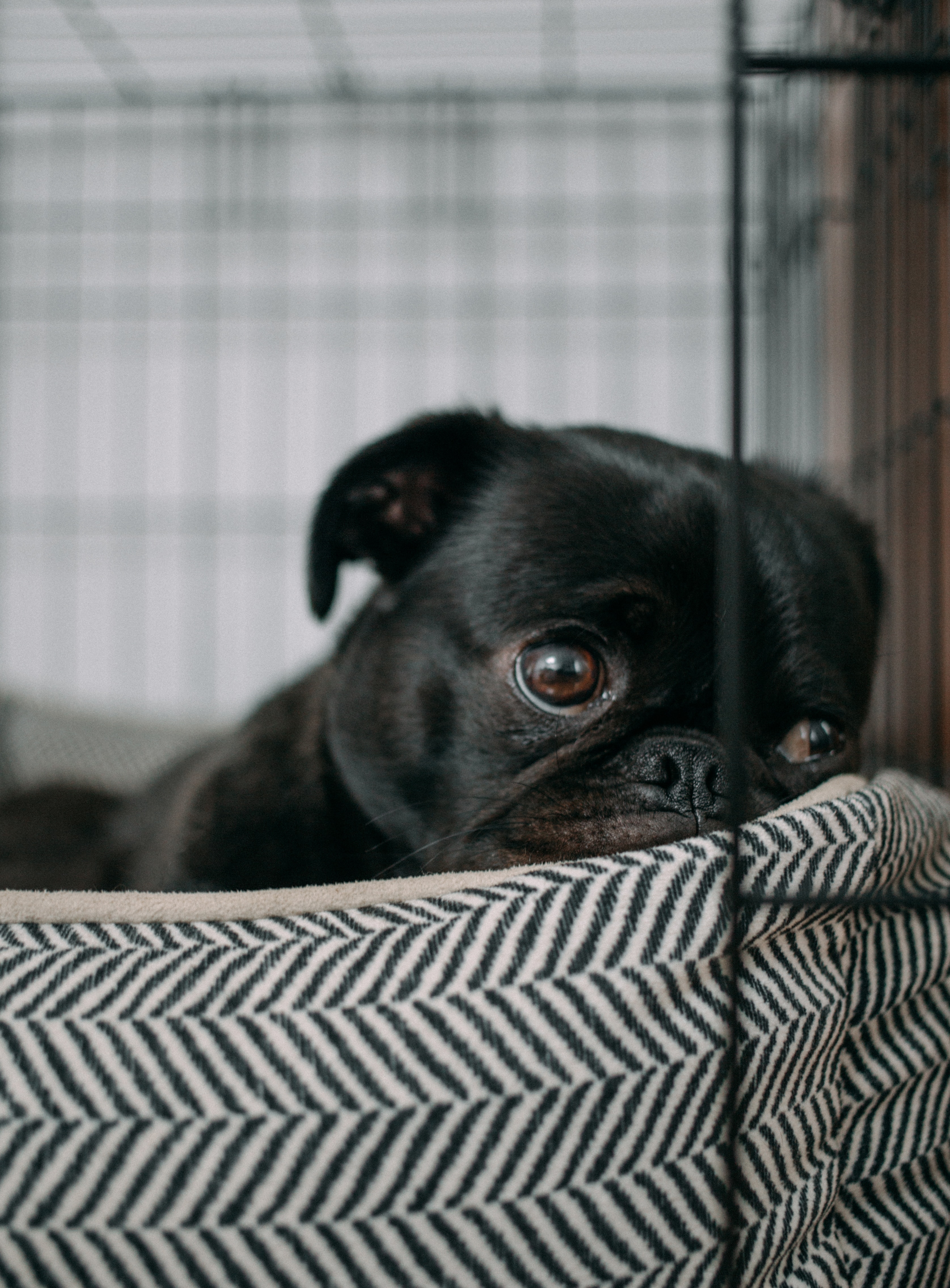 Can your companion animals suffer from anxiety? The ASPCA has a very helpful blog outlining "Can Pets Suffer from Anxiety?" and we'd like to share some key tips for you from the article.
We hope this is helpful for you and your companion animals!
Anxiety in companion animals
For animals, the ASPCA says separation anxiety is the most common way anxiety manifests. This type of anxiety results when animals become upset as a result of their parent being away from them. For tips on how to help your animal cope with separation anxiety, see our blog here.
According to the ASPCA, there isn't conclusive evidence to say why companion animals develop anxiety, however, for furry friends in animal centres, it may be due to the memory of losing a companion during another part of their life.
Recognizing the signs
One of the most common signs of separation anxiety in dogs is destructive behaviour when their humans leave them home alone. The ASPCA also outlines a few other common signs that you may observe.
Dogs may:
Urinate or defecate
Bark or howl
Chew/destroy things
Dig
Try to escape
Pace
Attempt to prevent you from leaving
For cats, the signs include hiding, not eating, social withdrawal, panting, hypervigilance, dilated pupils, aggression and twitching tails or ears, which can all indicate stress and anxiety.
For tips on how to help your pet cope, and treatment options, read the ASPCA's full blog here! You can also read tips for reducing stress on the Ontario SPCA's Shelter Health and Wellness website.
Categories
Testimonial
Your dedication and support
It is with and because of your dedication and support that helpless animals are being saved. Thank you for everything.
-Wendy
Sign up for news and updates
Thank you for joining our online community.