Bruce Wayne vs. Chicken Bone
by Emily Cook | General Pet Care | May 29, 2014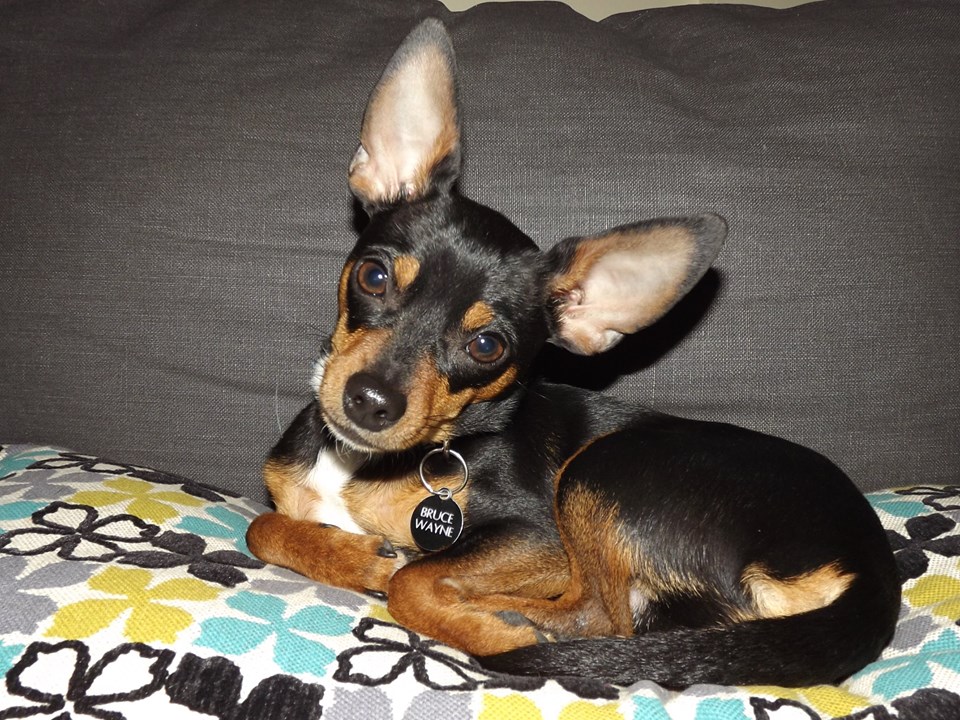 We all know it only takes a second for an accident to happen, and that it can happen to anyone – two or four-legged. We all try our best to take precautions and watch our pets closely to keep them healthy and safe from harm. So what happens when the unthinkable happens?
Kim Thompson, Community Development Coordinator at the Ontario SPCA, shares her recent experience with her Miniature Pincher/Chihuahua Bruce.
I adopted my first dog Bruce Wayne, a ten month old Miniature Pincher/Chihuahua, in March. I arrived home from work one Friday, and just like any other day, Bruce was his normal happy self. I had no reason to think anything was wrong.
Saturday afternoon, I noticed he hadn't eaten his breakfast, but again not out of the ordinary for him. I noted to keep an eye on him.
Sunday morning, I noticed right away that his face had become swollen and very tender. He began to hide from me, sometimes a sign a dog is in pain. I called my veterinarian right away. A quick check by my vet confirmed that he had a foreign object lodged in his mouth.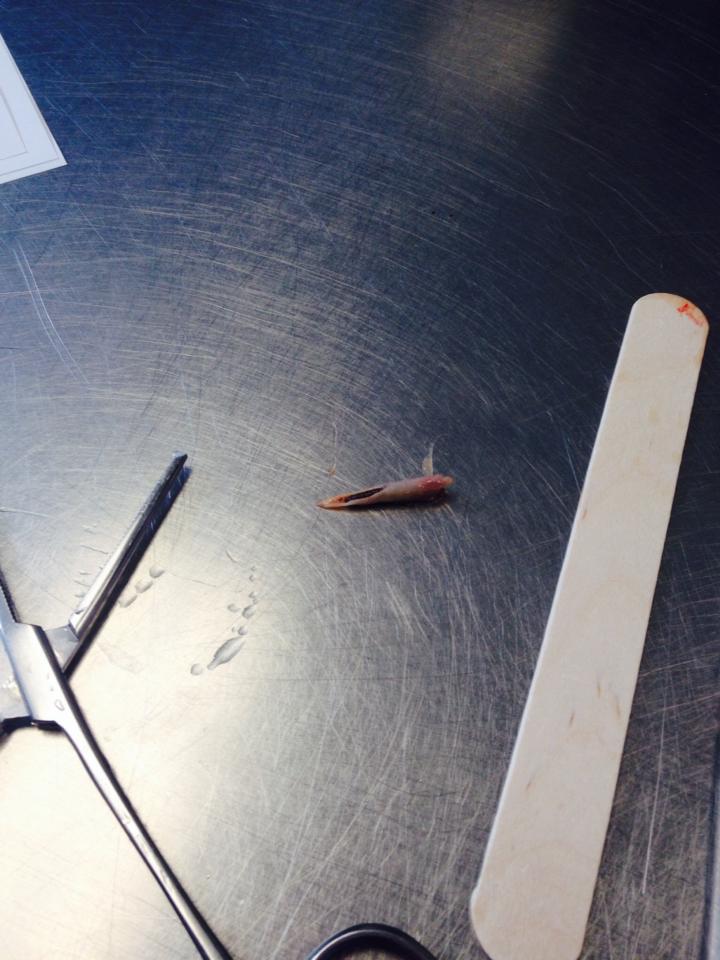 A sedative was given to relax him but not put him out so the vet could go and remove the object. The size of the item that came out of his mouth astounded me!
The worst was over, or so I thought…
Bruce was having trouble waking up from the sedative. His heart rate was low and the vet instructed me to stimulate him and check his pulse rate check every half hour. It took over eight hours for him to get his heart rate back to a healthy level. I am so grateful that my wonderful vet was there to help me and Bruce through this experience.
I am happy to say he has fully recovered from his ordeal and I have kept an even closer eye on what he puts in his mouth. I still to this day don't know where and when exactly he got that bone lodged in his mouth.
Bruce's story is a reminder to all pet parents to keep a close eye on their pets.
Categories
Speaking for the ones who can't speak for themselves
Keep up the good work speaking for the ones who can't speak for themselves. A society who cares for their animals is a better society.  Thanks for your good work!
-Suzali
Sign up for news and updates
Thank you for joining our online community.