Camping: What you need in your emergency pet kit 
by Ontario SPCA and Humane Society | Dog Care | May 5, 2022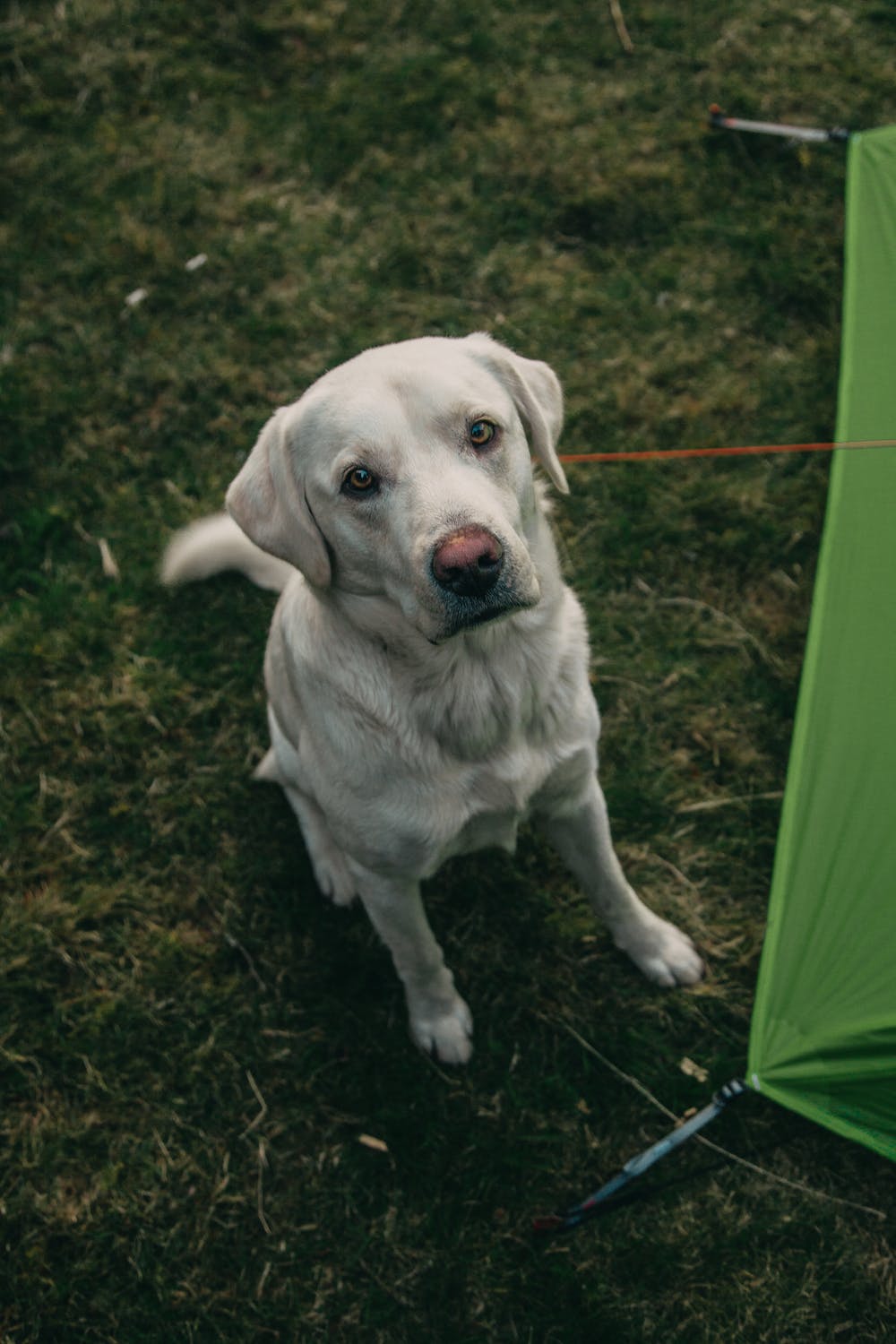 Summer is the perfect time to get out and enjoy the great outdoors with your companion animal. But before heading off on a camping adventure with your furry family member, you should always have a plan in place in case of a medical emergency. You will also want to bring an emergency pet kit with you!
Unfortunately, animals sometimes get cut by sharp sticks, rocks, or even glass while camping. They could also ingest something toxic, and sadly, on occasion, animals are even hit by cars. Here's how to prepare.
Getting ready for your camping trip
To start, make sure you find out where the closest local veterinarian or emergency clinic is prior to traveling. In the event of an emergency or medical concern, you should bring your companion animal to a veterinarian immediately.
It is a good idea, however, to pack an emergency first aid kit in case the veterinarian is far away so you can help your furry friend before arriving at the clinic.
Things to include in your emergency pet kit
A topical antibiotic like Polysporin for minor wound care.
Sterile saline for eye wash or any wound care.
Gauze (4×4) or any gauze squares. Even a sanitary pad will do to pack a wound for bleeding.
A blanket to keep your pet warm and comfortable.
Non-stick sterile pads (Telfa pads). Sanitary pads will work as well to stop or control bleeding.
Cast padding (soft roll), which you can purchase at a veterinarian or pharmacy, is also useful to stop or control bleeding when transporting your animal to the vet.
Vet wrap, or self-adhering bandages, to prevent bleeding or keep a broken bone in place. This can also be purchased at a pharmacy or veterinary clinic.
Adhesive tape or medical tape purchased at a veterinary clinic or pharmacy.
Bandage scissors to avoid cutting skin.
Tweezers to assist in the removal of any sharp pieces like glass, nails, or twigs that may injure your animal.
Waterproof booties or plastic bags for keeping pad wounds dry from the elements.
Disposable gloves
Ask your veterinarian if you should bring any medications for your animal and how much to give to them if it is needed.
Kwik stop powder to stop bleeding from a toenail tearing or any minor wound bleeding.
Thermometer (and lubricant) to check temperature.
Extra leashes and muzzles to prevent an injured animal from biting.
Nail trimmer.
Tongue depressors (if possible) for splinting a broken bone.
Hydrogen peroxide for induction of vomiting should ingestion of a toxin occur (ask a veterinarian for dosing).
Bottle of pet shampoo or mild liquid dish soap to wash their fur if something is spilled on them. Be sure to rinse well with water after. Read the ASPCA`s article "How to Decontaminate your pet" for tips on getting out of sticky situations.
Ensure that you have access to a flashlight
Reminder:
Remember, in any animal emergency, the first step is seeking medical attention right away. An emergency kit is simply a good back-up to have in case the local veterinarian is hours away. Never give an animal medication before consulting with a veterinarian.
With these tips, you're prepared for your camping trip with furry friends!
Categories
Testimonial
Thank you for looking after these animals
Thank you for looking after these animals — I would love to have them all in my house!
Ulla
Sign up for news and updates
Thank you for joining our online community.