Colby and His New Family
by Laura Therrien | Happy Tails | September 6, 2013
We recently got an updated on Colby, a sweet little guy who was adopted by a great family.  We love seeing pictures of these guys.  Thank you Pat & Randy for bringing smiles to our faces and keeping us posted on your family.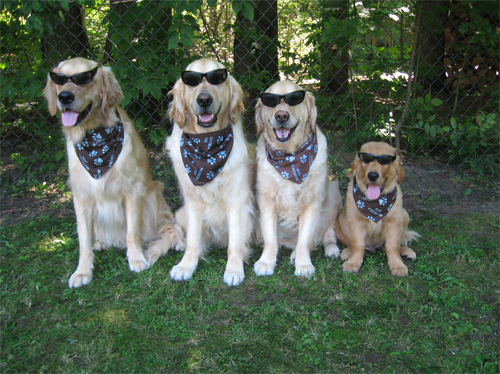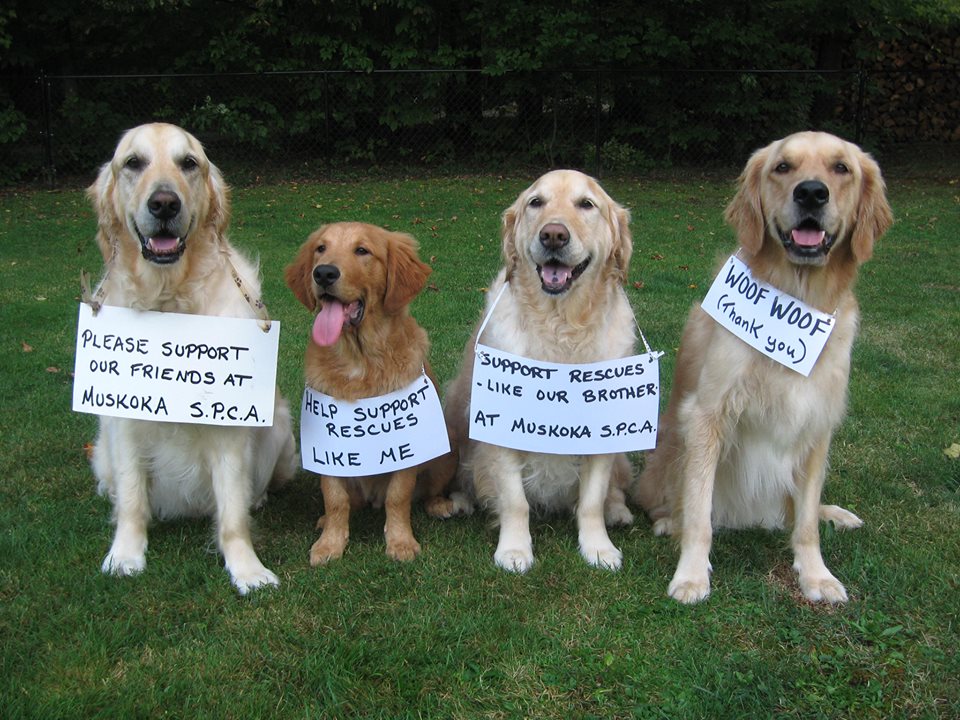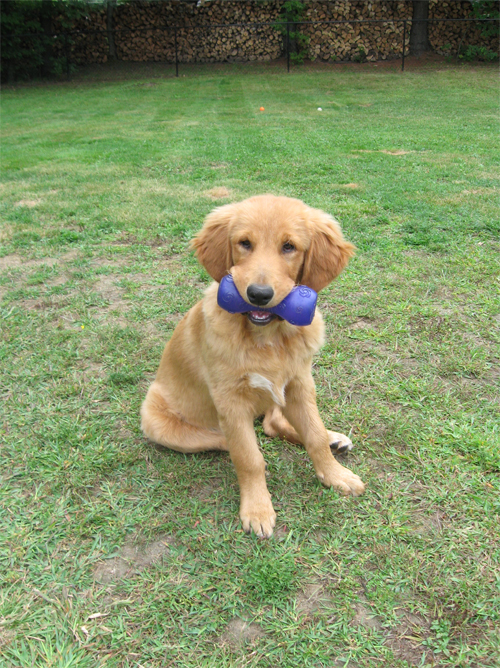 When we look at our new pup Colby, we can't help but think – he shouldn't be alive!
Colby's mom was found scrounging for food in a dumpster by two officers of the Ontario SPCA Muskoka Branch.  Three days after being rescued – she gave birth to a litter of 6.  Between the harsh weather and wildlife – the pups would never have survived!
At the annual Ontario SPCA Friends for Life walk on May 26th, we were told of these golden pups up for adoption, so we immediately went out to visit them.  He stole our hearts, and came home with us on May 27th.
Three months have passed and Colby is fitting in fantastically.  He has three big brothers to look out for him.  He has learned to love the camera – thanks to oldest brother Cooper, snuggling on the couch – thanks to Carson, and playtime is mostly with Crosby.
Colby has been an incredible addition – our family is complete!!
Pat & Randy
Categories
Testimonial
Speaking for the ones who can't speak for themselves
Keep up the good work speaking for the ones who can't speak for themselves. A society who cares for their animals is a better society.  Thanks for your good work!
-Suzali
Sign up for news and updates
Thank you for joining our online community.