Dangers of driving with pets unrestrained in vehicles – BARC Toronto
by Emily Cook | Podcast | August 8, 2017
Buckle-Up Animal Restraint and Control (BARC) is a program that educates pet owners about the dangers of leaving pets unrestrained in vehicles.
Listen to our podcast with Gael Ross to learn about the dangers, the options for pet owners, and what her program is doing about it!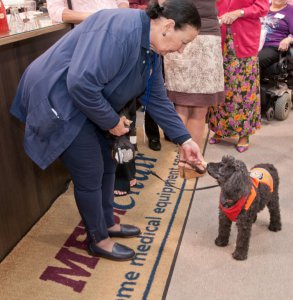 BARC – Podcast: Dangers of unrestrained pets
Get in touch with us!
We'd love to hear from you. If you have show ideas, comments or questions, please message us through the means below!
Email: kmackenzie@ospca.on.ca
Tweet: @ospcakevin
@OntarioSPCA
What did you think of this podcast? Comment below to tell us your thoughts!
Categories
Testimonial
Totally rock
All of your wonderful staff & volunteers totally rock. The amazing compassion and work you provide on a daily basis is incredible.
Laura
Sign up for news and updates
Thank you for joining our online community.