Foster family earns trust of timid cat in time for litter of kittens!
by Ontario SPCA and Humane Society | Happy Tails Interesting | November 12, 2021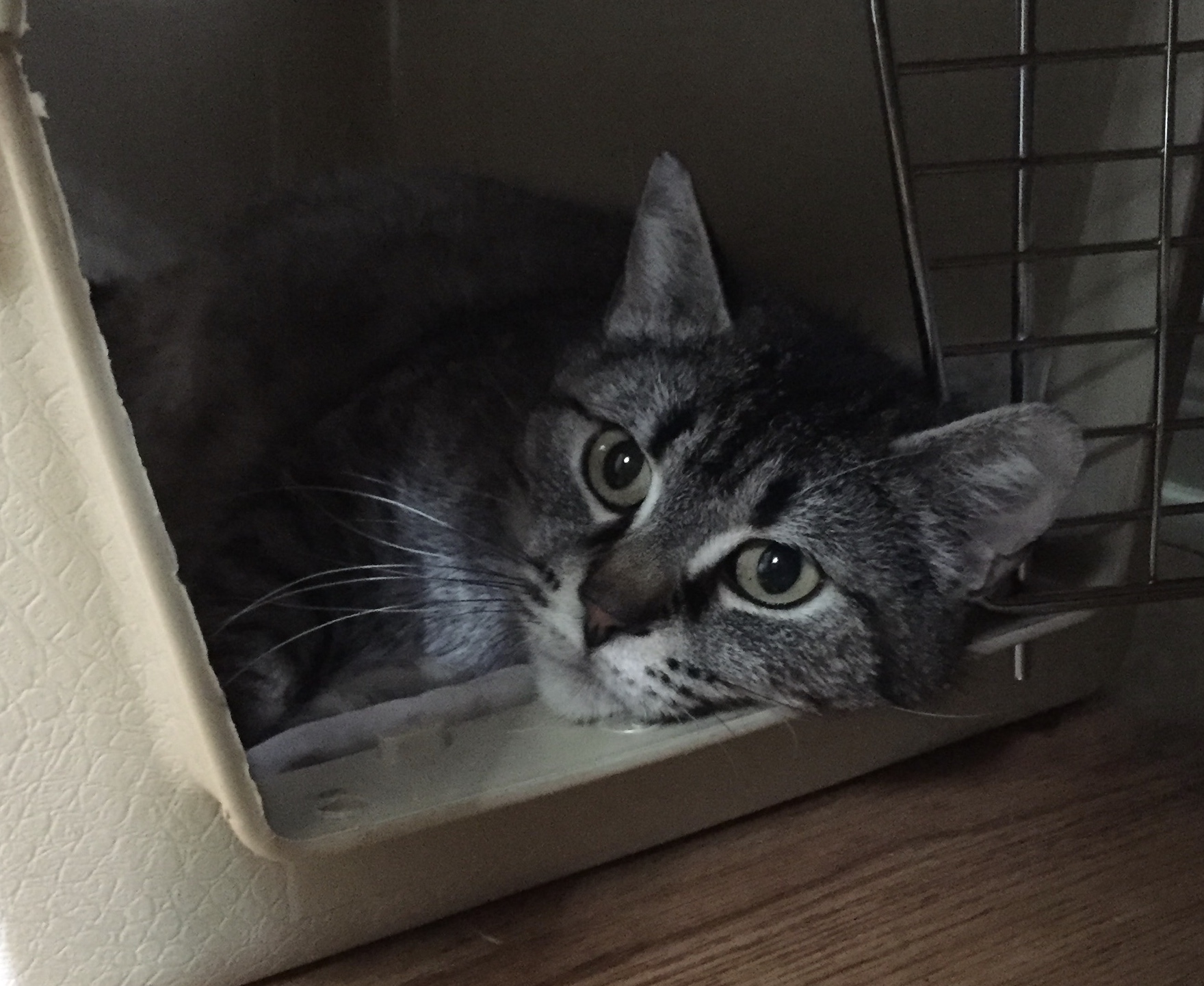 In the spring of 2021, Ms. Gray came into the care of the Ontario SPCA Renfrew County Animal Centre as a stray. She was soon placed into foster care after they found a little surprise – or should we say several little surprises – on intake. She was pregnant!  
Ms. Gray was very timid and frightened when she went into foster care.  She mostly kept to herself, hiding in sheltered areas like her kennel or under an end table. She would only come out to sit by the window at night or when no one was around, and occasionally to eat and use the litter box throughout the day.  
Earning trust
Ms. Gray required a lot of time, patience, and socialization to help her come out of her shell and develop trust before her babies came.  Luckily for Ms. Gray, she was in very good hands with her foster mom. Lea Thompson has been fostering animals for the Ontario SPCA Renfrew County Animal Centre for 22 years.  
"I've never had a cat like Gray before," Lea explains. "She's not unfriendly, so she's not one that wants to bite or scratch, but she freezes. She wasn't used to touch and she wasn't used to people." 
Over the span of three weeks, Lea worked to gain Ms. Gray's trust. She says progress was slow, yet rewarding, as Ms. Gray gradually started coming out of her shell.  
"I spent a lot of time on the floor, on my belly, underneath the table she used to hide under, just getting her used to being touched and just trying to get her to trust," said Lea. "She's come a long way since then."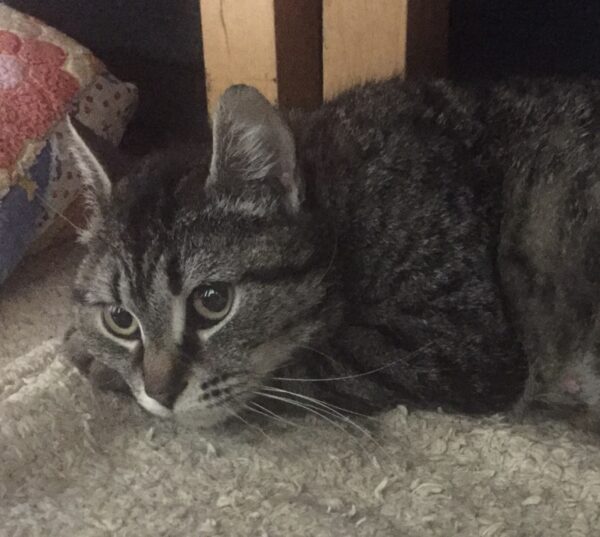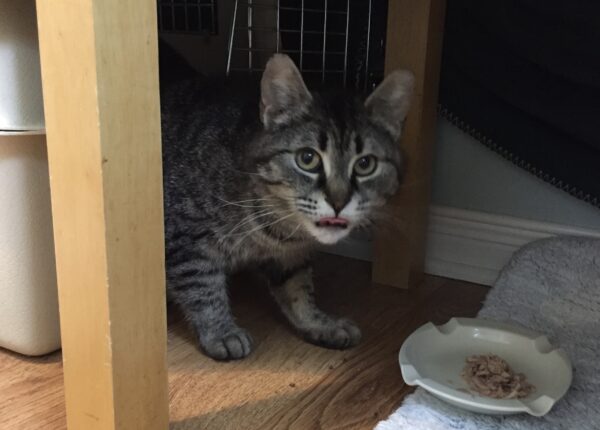 Arrival of the kittens
Earning Ms. Gray's trust was not only beneficial for her, but her kittens, as well. Lea knew it was crucial to earn Ms. Gray's trust so she could socialize the kitties when they arrived. Thankfully, Lea's hard work paid off, and within a few days after they were born, she was able to handle the kittens and begin their socialization.     
"It worked really well. Right from the day they were born, she allowed me to touch them," Lea says.  
Every day, Lea handled the kittens a bit more so they would get used to people. She knew this was a crucial window of opportunity at the start of their lives to help them learn to accept things around them so they are not afraid later in life. This is why earning Ms. Gray's trust was so important! Learn more about how to socialize kittens here. 
"They're pretty social now!" Lea exclaims. "They come running when I open the door, they jump on me when I sit down. Ms. Gray just sits and watches the action. She doesn't try to go hide anymore. She lets me pet her. She's happy with that."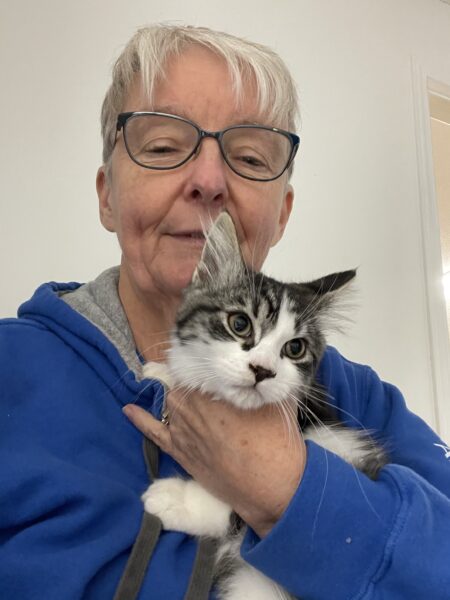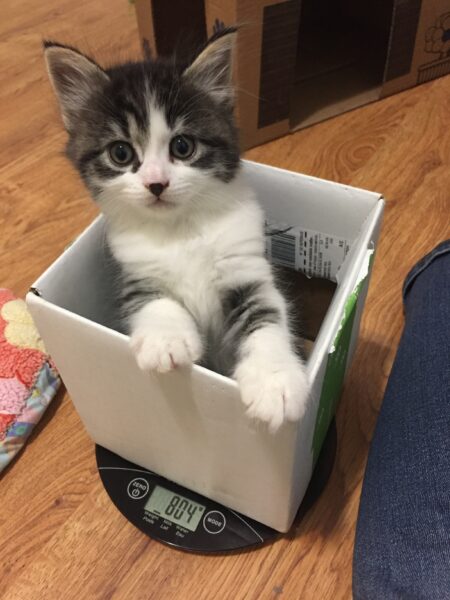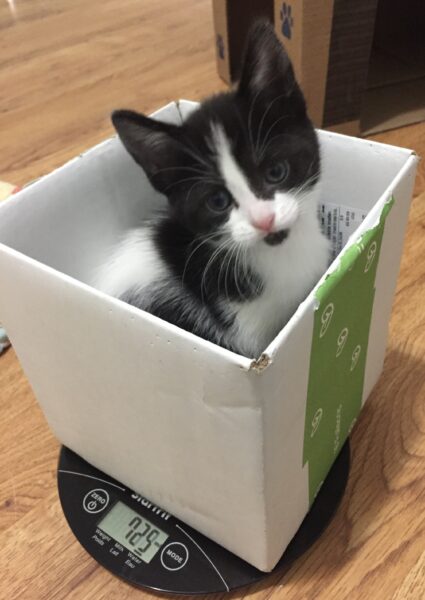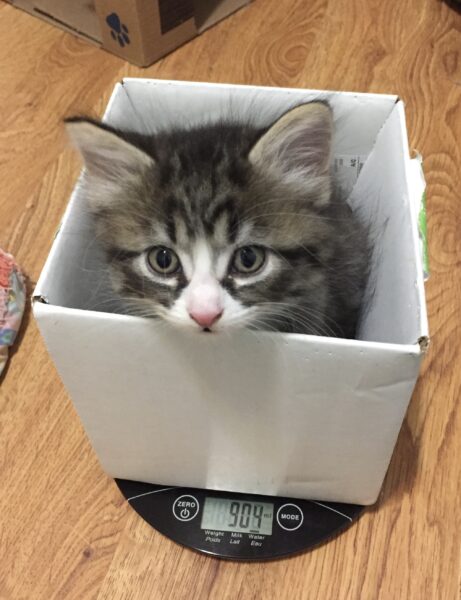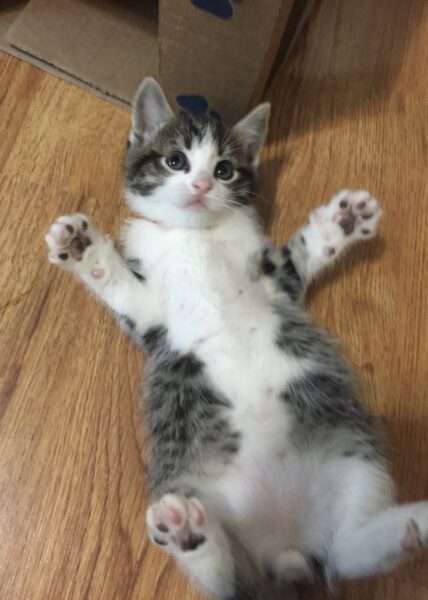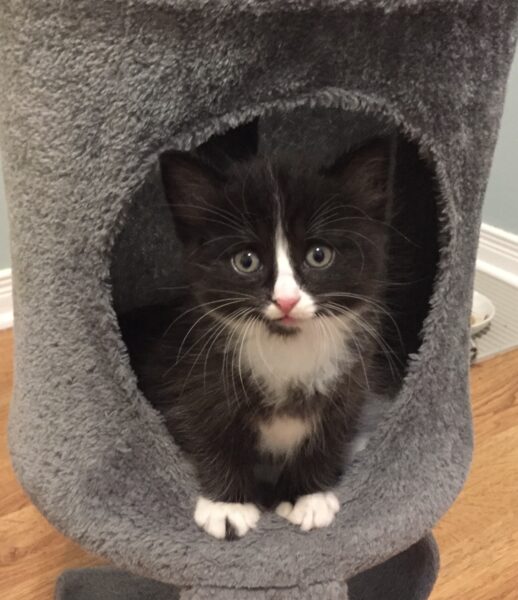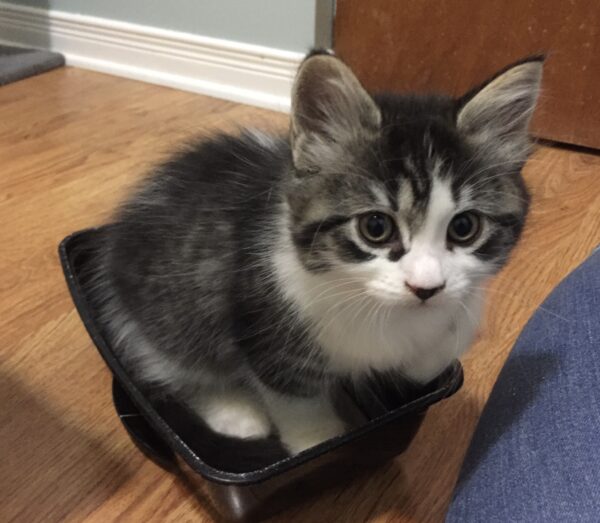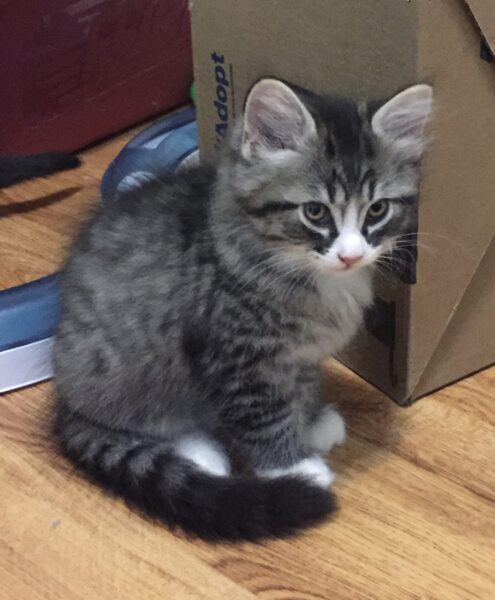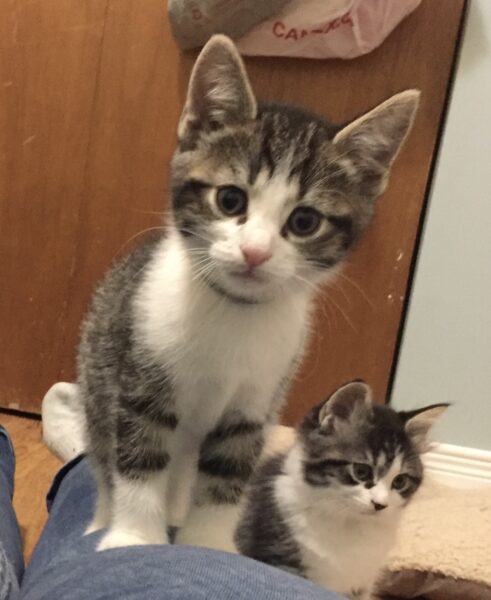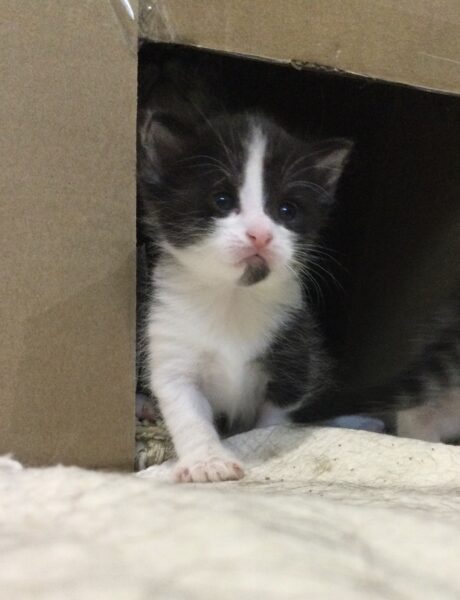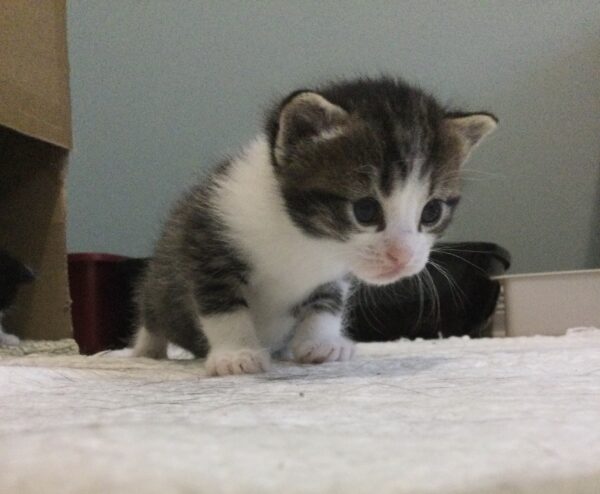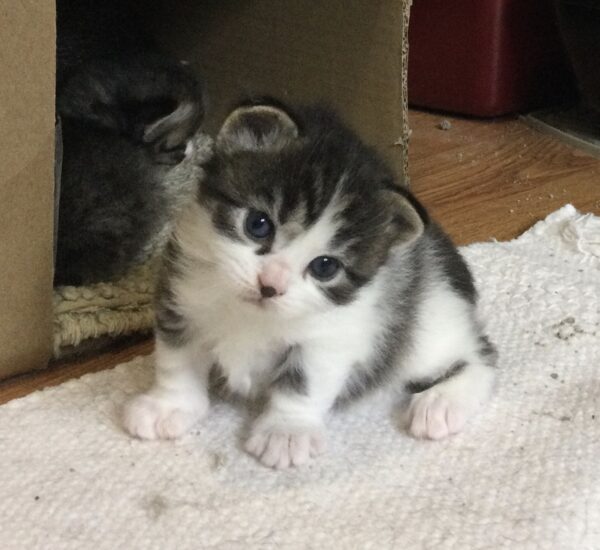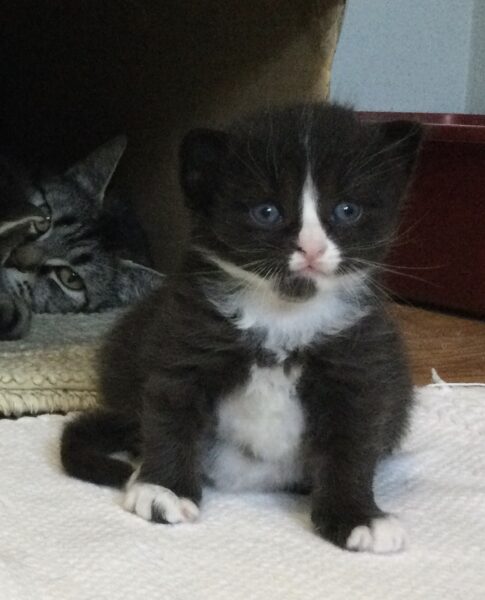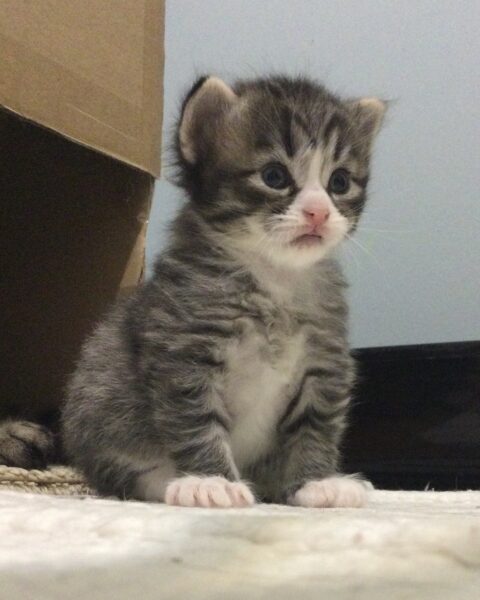 Happy endings
Since we interviewed Lea, all the kittens have had spay/neuter surgeries, and found their forever homes! Ms. Gray also found her furever home and is settling in well. 
The Ontario SPCA and Humane Society is grateful for all our hardworking foster volunteers like Lea, and their efforts to support vulnerable animals. You can change the life of an animal in need by joining our team of foster volunteers and opening your home and heart to a foster friend.  
Want to learn more about becoming a foster family? Visit ontariospca.ca/foster.  
Interested in adopting? The Ontario SPCA and Humane Society has many cats waiting to find their furr-ever homes. Keep an eye on our website to see cats available for adoption!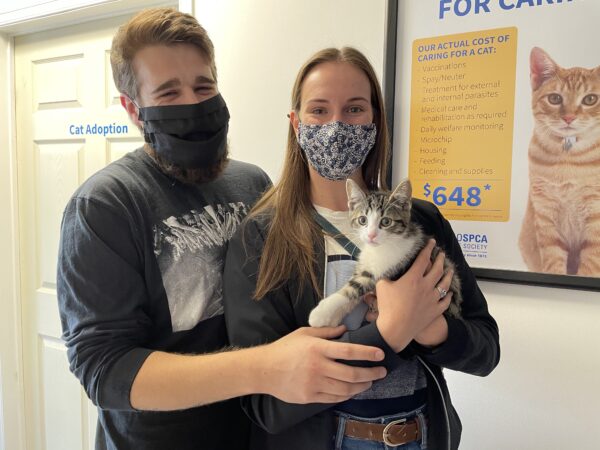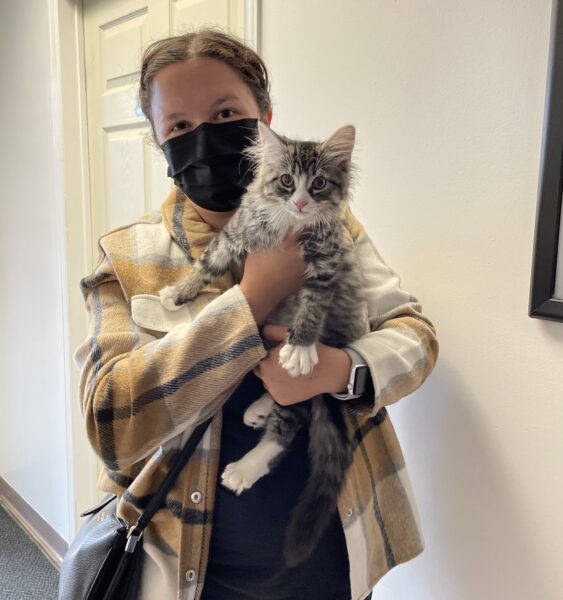 Categories
Testimonial
Thank you for looking after these animals
Thank you for looking after these animals — I would love to have them all in my house!
Ulla
Sign up for news and updates
Thank you for joining our online community.