Friendly Giants Dog Rescue Helps Find Home for Keesha
by Laura Therrien | Happy Tails | March 27, 2013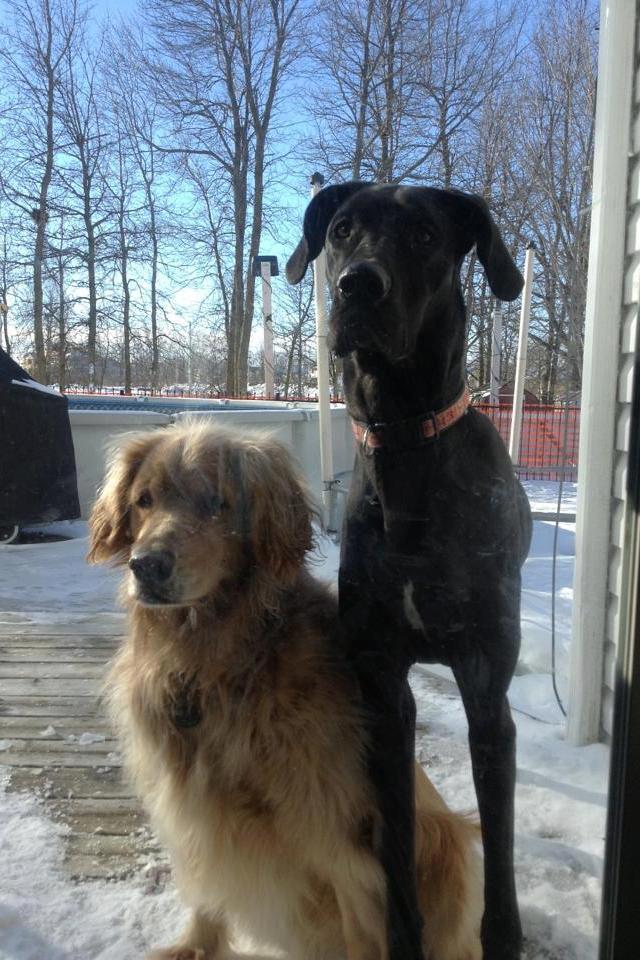 Back in January, Keesha was surrendered to the Ontario SPCA Renfrew County Branch.  After several days in care the Branch, staff grew concerned that she was not putting on weight or thriving in the shelter environment. In an effort to help rehabilitate her and find a forever home they reached on to Friendly Giants Dog Rescue, an organization in Ottawa that specializes in large breed dog rescue. They quickly jumped into action to answered our plea for help. Keesha was placed in foster care so she could gain weight.
After some love and care, we are happy to announce that Keesha was adopted by her foster family and is now in a loving home with her new sister Sadie.
A great big thank you to Friendly Giants Dog Rescue for helping Keesha and allowing her to have a second chance at happiness.
Categories
Testimonial
Thank you so much for all you do
Thank you so much for all you do every day to rescue animals in need. I can't imagine the terrible situations that you see every day.  It is great that you have the heart to help. Keep up the good work.
-Betty
Sign up for news and updates
Thank you for joining our online community.