From Fear to Joy: Dolly's story of rehabilitation
by Ontario SPCA and Humane Society | Happy Tails | August 23, 2022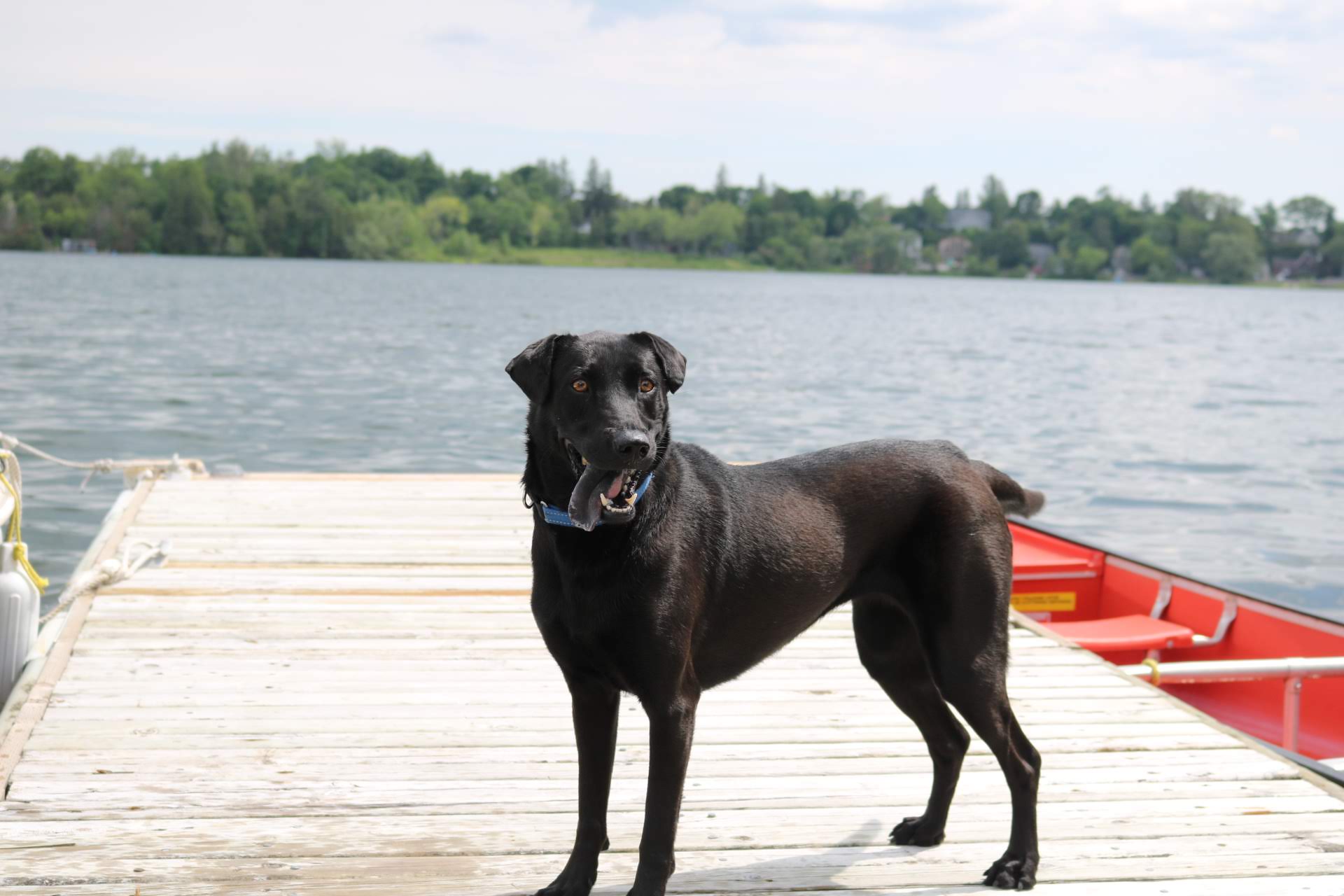 Dolly came into our care frightened and wary, unsure of herself and everyone around her. With love, care, and rehabilitation, she became a completely different dog. 
Dolly's journey from the U.S.
Dolly, who has since been renamed Rosie, was four years old when she was transported from the U.S. to the Ontario SPCA and Humane Society in 2021 to find a loving home. In the U.S., many shelters are at capacity, which means they don't have space to help more animals in their communities. While the Ontario SPCA's focus is on helping animals in Ontario, when we receive requests for assistance we do what we can to help. 
Dolly had been surrendered to a shelter with another dog who would attack her. Despite her history, she was very friendly with other dogs, but she was submissive and very nervous of loud noises and strangers. She was fearful of being touched to the point of yelping at even a gentle touch. Dolly's fear and anxiety escalated if she had to wear a collar or leash.  
Working with Dolly at the Ontario SPCA
Megan Holmes, Animal Behaviour Coordinator for the Ontario SPCA and Humane Society, regularly worked with Dolly to help her overcome her fear. She started by giving Dolly a choice to come up to her and rewarding that choice. 
"Once she trusted me, I was able to start to introduce her slowly, with positive reinforcement, to other people," says Holmes. "She was doing great and starting to warm up to staff, soliciting attention and becoming excited to see them." 
But Dolly still wasn't eating much. After careful observation, Holmes discovered that it was due to the busy animal centre environment. To see if Dolly would improve in a different environment, Holmes brought Dolly to her house to see if that would change Dolly's outlook and build her confidence.  
"She made significant changes," says Holmes. "She started to finally relax, she began sleeping and cuddling in her dog bed and was so excited to go on long walks." 
Improving behavioural challenges with games and play
Holmes says encouraging natural behaviours with nose work games and backyard play greatly reduced Dolly's stress levels and improved her behaviour.  
Helping dogs like Dolly work through behavioural challenges, while also caring for other animals waiting to find homes, can put huge demands on animal centre resources. This is where the Ontario SPCA Provincial Dog Rehabilitation Centre comes in. Currently under construction and anticipated to open in late 2022, the centre will be first of its kind in Canada, and one of only a handful in North America.  
Fearful dogs like Dolly will benefit from flexible training rooms at the centre. These rooms can be adapted to help overcome situational problems such as resource guarding or fear of certain noises. There is even a real family living room to help dogs adjust to living in a home environment if they've never experienced the comfort of a home before. 
Finding her loving home
After working through her behavioural challenges, Dolly was ready to find a loving home. She found her perfect match with Olivia and Patrick, who were very understanding of Dolly's needs.  
Close to a year later, Olivia and Patrick say Dolly is a completely different dog. The once anxious dog who struggled to finish her food and was unsure of affection is now living her best life.  Dolly's days are now full of napping, cuddles, long hikes and meeting new dog friends to play with.  
"Our friends and family who met her during her first month with us frequently comment on how much she has changed," says Olivia. "She has added so much joy to our lives." 
Almost a year after Dolly's adoption, her adopters were in town visiting family, so she stopped by the York Region Animal Centre for a visit.  
 "It was great to see her again, she was a bit shy at first but once she came close enough for a sniff she remembered me. She got quite excited and I was able to get cuddles and play time with her. It was adorable and so rewarding to see how good she was doing with her amazing family," says Holmes. 
You can help dogs like Dolly receive the care they deserve. Please consider making a donation today to help get the Provincial Dog Rehabilitation Centre to the finish line. Visit ontariospca.ca/dogrehab to learn more.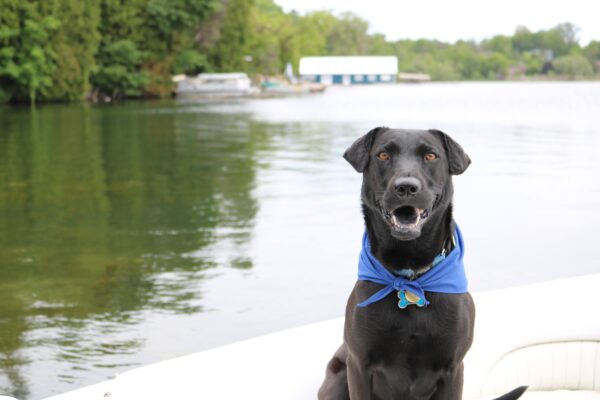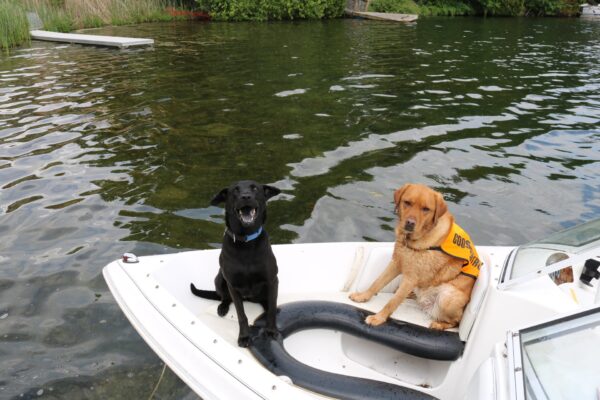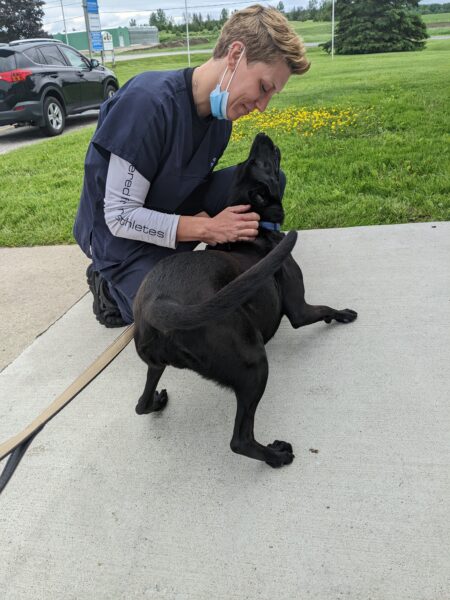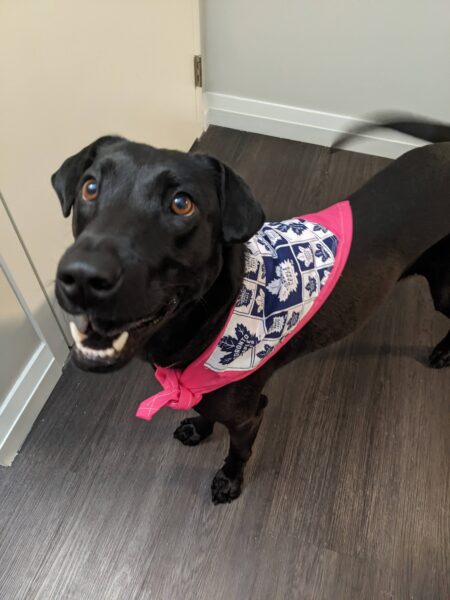 Categories
Testimonial
Wish to thank everyone involved
I wish to thank everyone involved in the care and rescue of animals, especially volunteers.
Agnes
Sign up for news and updates
Thank you for joining our online community.