Full bellies this holiday season and beyond, thanks to Royal Canin!
by Ontario SPCA and Humane Society | News | December 10, 2020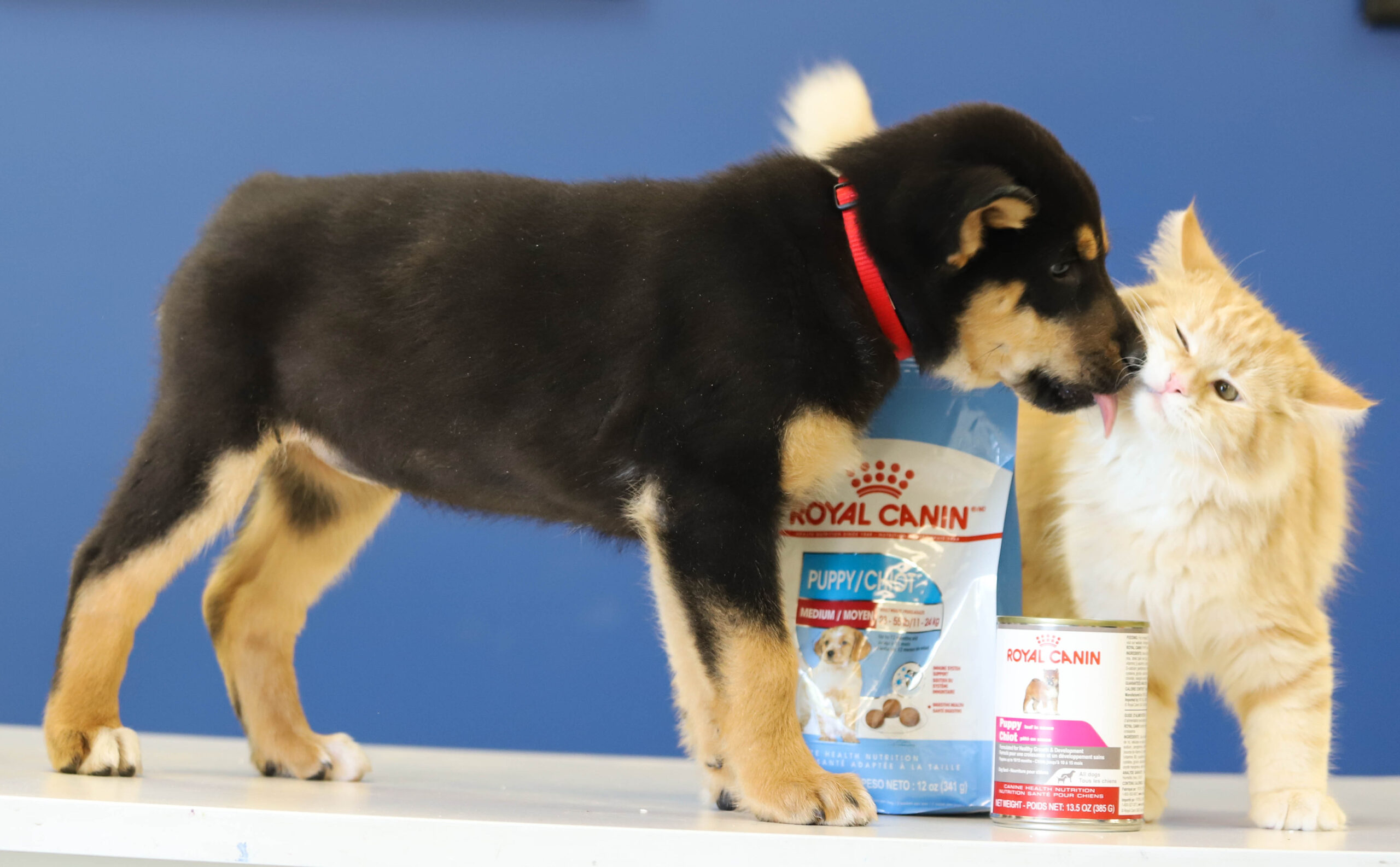 Tails are wagging across Ontario as we announce that Royal Canin is the official feeding partner of the Ontario SPCA and Humane Society, providing nutritious meals for all of the dogs, cats, puppies and kittens in our care.
This news comes just in time for the holidays! It warms our hearts to know that the animals will enjoy a nutritious meal on Christmas Eve as they await the arrival of Santa Paws. But the best gift of all is that Royal Canin's support is the gift that keeps giving, supporting the animals in our care all year long.
"We are thrilled to continue this significant partnership with Royal Canin. To know that the animals in our care are receiving high quality food is so wonderful to see," says Daryl Vaillancourt, Chief, Humane Programs & Community Outreach, Ontario SPCA and Humane Society. "We are so thankful for this partnership, as it ensures our cats and dogs are well nourished as they embark on their journey to find a loving fur-ever home."
The dogs in our care celebrated this good news with a Royal Canin puppy party!  Check out the video here below!
To learn more about Royal Canin and their full line of nutrition for pets, please visit their website.
Categories
Testimonial
Hats off to you
To all kind-hearted and hard-working people at SPCA: hats off to you. I love animals and admire the work you do.
Kellie
Sign up for news and updates
Thank you for joining our online community.