Fun activities to do with kids and pets this summer
by Adam Maiolo | Interesting | July 4, 2019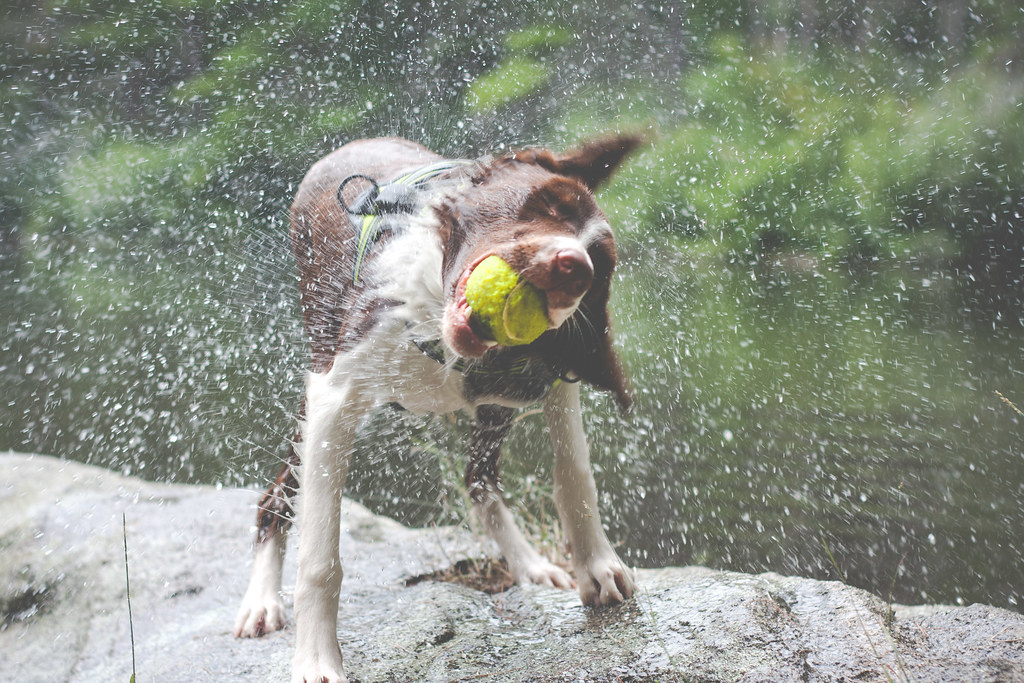 School's out! The kids are home and the house is busy. How will you keep everyone entertained ALL. SUMMER. LONG?!
Here are five fun summer ideas for kids and pets:
1. DIY Summer Toys
In our blog post, Summer DIY Pet Toys, we share a couple of tried and true DIY dog toys that your pet will love, and you'll love to make.
To make a braided rope toy, all you have to do is take an old T-shirt, or a few, and cut your fabric into three long strips. Braid all the way down, knotting on both ends. You can also use two strips of extra fabric to tie around both ends of the toy to secure your braid. It's as easy as that! Then you can start playing!
2. Splish Splash
Check out your community pool's schedule, as some pools host pet-friendly nights so your furry friends can take a dip. If you don't have a community pool near you, fill up an inexpensive children's pool halfway with cool water and let your kids and pup splash around.
For some additional fun, submerge dog toys and encouraging your pets to retrieve them.
Don't forget to always supervise your children and pets, and ensure adequate breaks in the shade for them to rest and relax while playing outdoors.
3. Make Frozen Treats
Who doesn't crave a cool treat on warm summer nights? Why should your pet miss out?
Try making the ASPCA's quick and easy "pupsicles" recipe for your pooch.
Ingredients:
Plain yogurt (be sure to check the label to ensure that yogurt doesn't contain xylitol.)
Banana
Peanut Butter
Blend equal parts of all three ingredients. Then, pour the mixture into 3 oz. plastic paper cups, filling them ¾ full. Instead of using traditional wooden popsicle sticks, use nylon bones to reduce the chances of choking or obstruction, and put one bone in each cup. Freeze for three hours and voila!
Pro-tip: Your pup might appreciate it if you let the pupsicle melt slightly before serving.
4. Dine Al Fresco
Whether you hold a barbecue at home, pack a picnic, or head out to a pet-friendly restaurant, summer is a great time to take advantage of outdoor dining.
Many restaurants that accommodate pets will bring your pooch a bowl of water, and some even have doggie menus! Make sure to do some research to find the right spot for your crew.
Kids and pups will entertain each other while they wait for their meals!
5. Run through the sprinklers
Turn on the hose and set up the sprinkler. It's a great way for pets and kids to cool off together and get some exercise while they laugh the afternoon away under the sprinkler.
Now, get outside and enjoy the sun with your kids and pets!
Categories
Testimonial
Three cheers for the volunteers!
Three cheers for the volunteers! Keep doing wonderful work, thank you!
Doreen
Sign up for news and updates
Thank you for joining our online community.