Great animal movies for a cuddle-up kind of day
by Ontario SPCA and Humane Society | Interesting | January 25, 2016
When the weather is cold, windy, and dreary, who doesn't like cuddling up with a blanket, your favourite furry friend, and a few good animal movies!
All the way back in 2010 we posted some classic animal movies for you to add to your "Must Watch" list. We'll share those with you, and some newer ones that are just as great!
These animals make us remember old pets, appreciate new ones, and think of all the other animals around the world! Enjoy!
Great classics
Lassie Come Home
The Black Stallion
Benji
That Darn Cat
The Adventures of Rin Tin Tin
Beethoven
The Incredible Journey
Harry and Tonto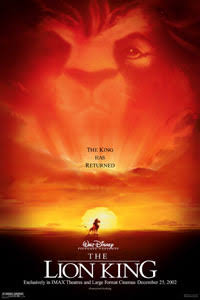 Here are some of those newer furry-friend movies to watch!
Babe
101 Dalmatians
Ice Age
Because of Winn-Dixie
The Lion King
Stuart Little
March of the Penguins
Finding Nemo
Marley and Me
Ratatouille
So cuddle up, get super cozy, and put on a great movie about animals and the bond they have with their owners!
Share with us what your favourite animal movies are!
Categories
Testimonial
Totally rock
All of your wonderful staff & volunteers totally rock. The amazing compassion and work you provide on a daily basis is incredible.
Laura
Sign up for news and updates
Thank you for joining our online community.