Help us celebrate RVT month!
by Emily Cook | Campaigns | October 3, 2019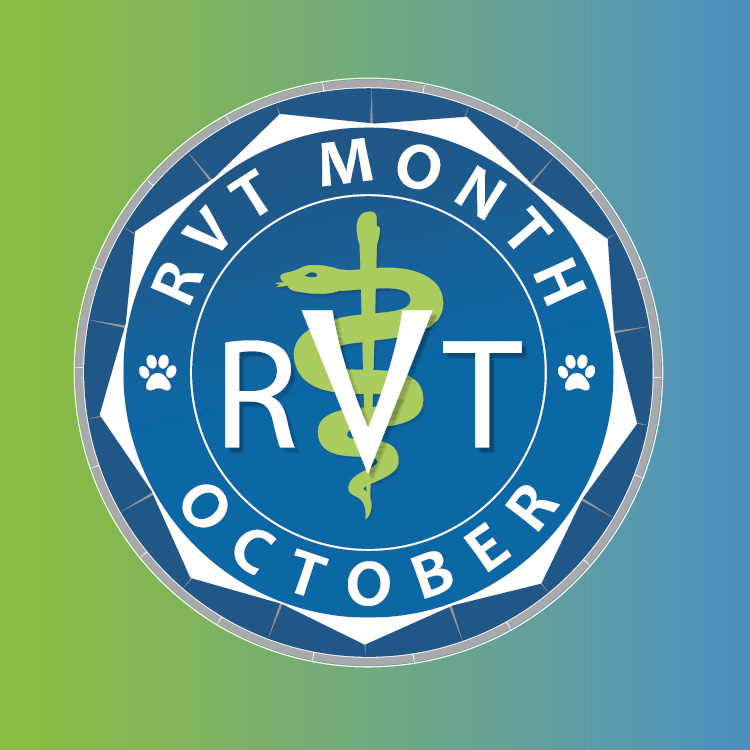 2019 marks the third annual RVT Month across Canada! At the Ontario SPCA and Humane Society, we have an incredible group of dedicated Registered Veterinary Technicians. It's an honour for us to take a month to celebrate them!
Did you know? Fun facts about RVTs from the OAVT
The title 'RVT' is a legal credential. RVTs work hard to earn their "R". Every RVT in Ontario attended an OAVT accredited Veterinary Technology college program, passed the VTNE (Veterinary Technician National Exam), completed a Professionalism and Ethics workshop and submitted a clear criminal record check to earn their credential
RVTs aren't just found in your local veterinary clinic. RVTs help to care for a variety of different animals- from your family pets, to exotic species and wildlife, to horses, cows, pigs and goats and everything in between.
RVTs can specialize in different areas called Veterinary Technician Specialities. There are currently 16 different options!
The RVT profession has been around for 50 years! Previously known as Animal Health Technicians (AHT), the first AHT college program began in 1967.
In Ontario, RVTs are required to complete 20 credits of Continuing Education every two years to maintain their credential. This ensures RVTs are continually learning and growing within their field.
There are almost 8,000 RVTs (Registered Veterinary Technicians/Technologists) across Canada!
Ways to get involved in RVT Month
Stay tuned for some great content on the Ontario SPCA and Humane Society's social media pages!
Use the following hashtags to show your support: #ProudlyRVT #ThankanRVT #RVTMonth #WeAreRVTs #AskForRVTs
Watch and share the RVT video! (below)
Most importantly, let's show RVTs this month how much we appreciate their incredible work; both in shelter medicine, and beyond!
Here are some more resources to look through when learning about RVTs!
Categories
As an animal lover all the work you do
As an animal lover all the work you do to help ensure that every dog and cat can find their forever home that is filled with love is greatly appreciated.
-Louie
Sign up for news and updates
Thank you for joining our online community.